Celestica offers flexible and innovative solutions to our customers through our Centers of Excellence. Leveraging our network of preferred suppliers, we help you bring your highly complex products to the market quickly, reliably and with a high level of quality.
The Monterrey operation of Celestica provides assembly of printed circuits, system assembly, box construction, value-added engineering, supply chain management, testing, direct compliance and repair, supported by solid laboratories of materials and test development equipment . The site serves customers in the communications and business market segments.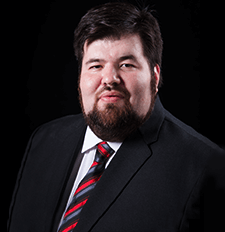 EDWIN CARCAÑO
DIRECTOR GRAL. DE LA RED ESTATAL DE AUTOPISTAS DE N.L.
COMENTARISTA DE TELEVISA
5 LIBROS
+ 20 YEARS TEACHING EXPERIENCE
Education
B.S. Business Administration at Tecnologico de Monterrey.
MBA thunderbird.
Por más de 15 años se ha dedicado a investigar a las generaciones que actualmente conviven en el mercado latinoamericano. También ha realizado análisis acerca de los ciclos históricos y sociales de México. Ha realizado estudios laborales, sociales, económicos, emprendedores, financieros, diplomáticos y religiosos acerca de cómo cada generación percibe su tiempo y actúa en consecuencia. Ha trabajado para empresas nacionales, marcas extranjeras, partidos políticos, entidades religiosas y organizaciones gubernamentales analizando la percepción de los individuos de diferentes generaciones.
Es Licenciado en Administración de Empresas egresado del ITESM Campus Monterrey y tiene un Master of Business Administration de Thunderbird. También es egresado del Mount Carmel Training Center, en Haifa, Israel, donde cursó "Emprendedurismo Juvenil como Herramienta para la Erradicación de la Pobreza. Ha realizado estudios de negocios en Francia, Suiza, Panamá, Guatemala, China y Estados Unidos. Ha impartido cátedras acerca de Mercadotecnia Internacional, Política Económica, Historia de México y Finanzas Personales. Ha dictado conferencias en universidades nacionales e internacionales, empresas, prisiones, sindicatos, bancos, incubadoras de empresas, centros de investigación, comunidades indígenas y entidades religiosas.
Ha escrito cinco libros: "Cuentos de Ajedrez" (2009), "Lecturas Selectas de Negocios Internacionales" (2010), "La Cadena de León" (2011) "Las Generaciones Mexicanas: Un análisis de TU actualidad y TUS expectativas" (2014) y "El Millennial con Casa Propia" (2016).
Actualmente hace publicaciones en su blog acerca de estrategias para portafolios de inversión, temas generacionales y sobre la historia del Imperio Español en los tiempos que sucedieron a la muerte del Rey Felipe IV de Habsburgo. También publica artículos en La Revista Peninsular en los que toca temas de Gobierno, Política Económica, China y Finanzas Publicas. En Noticieros Televisa Monterrey aparece en editoriales platicando acerca de las generaciones mexicanas. En el Canal 28 de Nuevo León aparece regularmente en el programa "Charlas de Peso" en donde toca temas de Finanzas Personales.
Manual digital
Coffee break & Lunch
Certificado del curso.