STRATEGIC PLANNING AND DIRECTIVE AND MANAGEMENT ADMINISTRATION:

HOSHIN KANRI & EMDS
DATE & HOST
March 4th to 6th 2019,
Monterrey, N.L.
Crowne Plaza Hotel
LEAN SYSTEMS FOR LEADERSHIP: HK, EMDS
The Leader: key piece in the results and sustainability of an organization. The most common challenges presented by the leaders are precisely in the main roles that need to be carried out every year and every day: dynamic alignment of the entire organization, effective management of the different areas of the business at all levels and the continuous development of both the processes as of the personnel, everything, to achieve the short-term objectives and the long-term sustainability.
The Lean Systems that every Leader in Toyota applies as a support and guide in their own way to success in their main roles are:
Hoshin Kanri –

Dynamic Strategic Planning.

EMDS:

Enterprise Management Development System. For the daily / weekly / monthly / annual effectiveness of the entire organization.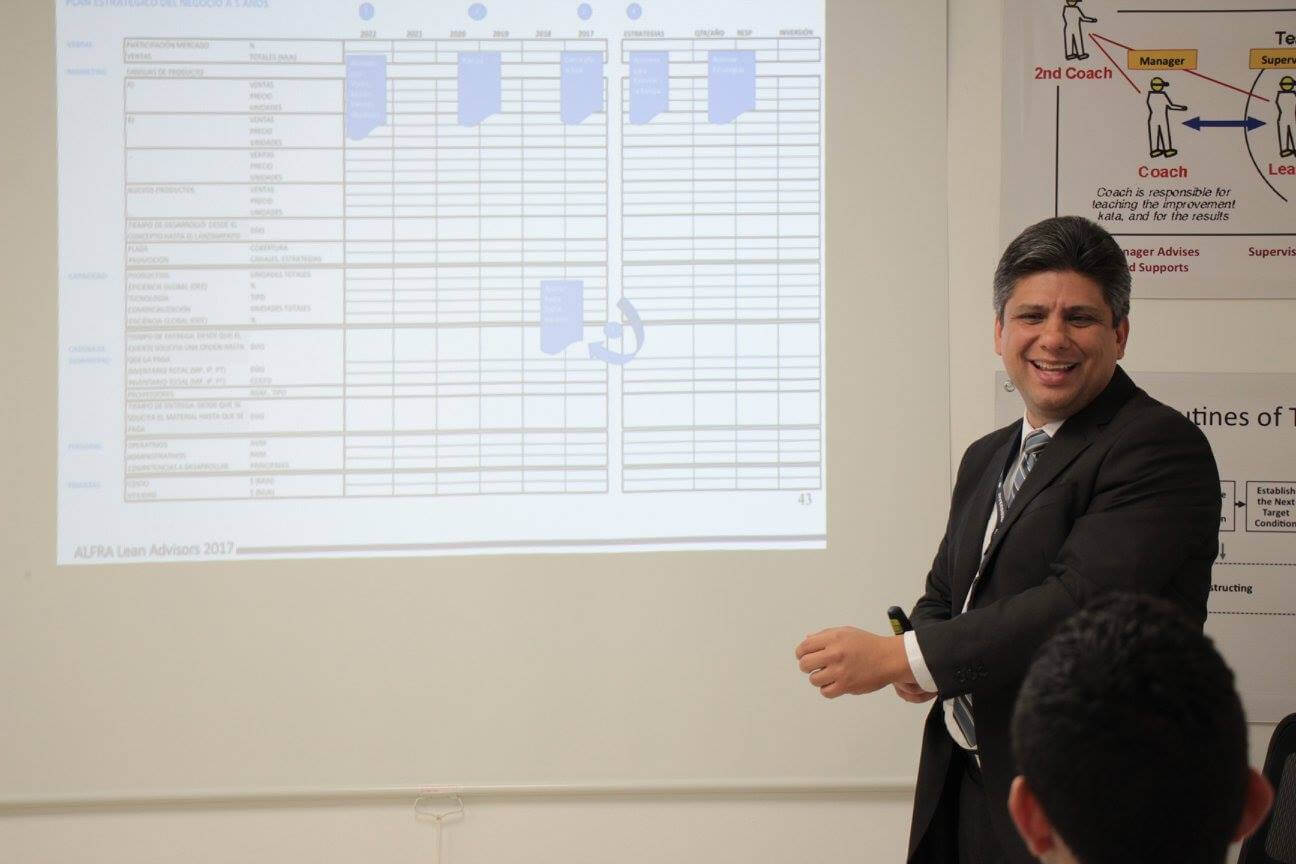 1. Understand the characteristics of Lean Systems for Leadership and how they interrelate to facilitate the inter-connected work of all Leaders of any organization.
2. Understand, under a theoretical and practical method, each of the Lean systems and how they can be applied to each organization.
3. Know the Lean Systems for Leadership applied in a Company and share the challenges and benefits that its implementation and daily operation entails.
CEO, President, Vice Presidents, Executive Leaders, General Managers, Lean Leaders, and anyone who facilitates change within their organization who understand the importance of going beyond the tools for creating effective management systems and processes in order to to lay the foundations for the creation of a sustainable lean culture.
Day 1

Day 2

Day 3

9:00 am – 6:00pm

Introduction.

Lean Manufacturing, TPS, & The Toyota Way
Differences between Operation Lean and Traditional Operation
Roles of Leaders in a Lean Organization

Lean Leadership Systems: Deployment of the Strategy in 6 Steps.

Diagnosis – Determine "Current Status – Future State & Differences to cover"

– Purpose and Power of the Why – True North – Values, Vision, Mission, Roles and Responsibilities of each level.

– Analysis of Forces, Weaknesses, Opportunities and Threats. Current and in 5 years.
– Main problems and needs for the Client (Customer Satisfaction Survey), Market, Business, Competitors, Economic and Social Trends as well as legal matters.
Needs and Corporate Management

Future changes, expansions, equipment for new products, expansions for the Plant, etc.

* What are the Strategic Objectives that we need to achieve in the next 5 years?
* Trends of Key Indicators (KPIs).
* Current situation of these metrics & identify differences (gaps) as well as Best Practices.

8:00 am – 5:00pm

Exercise: Create the Strategic Plan – Prioritize and Select the "Lean Key Elements"

o Create a Plan and Program the Implementation Strategies of the "Lean Key Elements"

o Assign members and leaders for each Strategy

o Plan the activity of "Catch-ball" so that the plan "flows" and arrives in cascade.

Connection with EMDS: Enterprise Management Development System. Management Development System of the Company

– A new role for the "Next Generation of Lean Leaders".
– KPI's
– Standard Work of the Leaders
– Lean Leadership "On the Job Development Model"
– PDCA – Discipline and Accountability

EMDS: Enterprise Management Development System. Management Development System of the Company. For daily / weekly / monthly / annual organizational effectiveness.

General Elements of EMDS

– Connection with Hoshin Kanri, Strategic Planning.
– Operating the PDCA strategic cycle of Operation and Learning.
– EMDS as effective deployment of Strategies at all organizational levels.
– Charts, Standardized Work of Leaders, Accountability Meetings, Discipline

 

8:00 am – 5:00pm

Operation Management Boards

– The 5 pillars: Security, Quality, Delivery, Cost, Human Development.
– General Structure of the Chalkboards
* Main KPI's
* Sub-KPI's
* Process KPI's
* Strategic Actions
* Operational actions
– Types of Chalkboards and number of Chalkboards
– Importance of the balance of the frequency of KPIs along all the boards, as an element of Strategic and Operational execution in daily activities.
Exercise: Design of an EMDS Board

Standardized Work of Leaders

– Standard, Standardization, Standard Work.
– Standard Work Objectives
– Standard work balanced at all levels
– Standard Leaders Work Format
– Minimum elements of a Standard Work of Leaders
– The Standard Work of Leaders as a tool for Supervision, Development and Improvement of Personnel
– Exercise: Design of a Standard Work of Leaders

Accountability Meetings (Tier Meetings)

– Objectives of the Accountability Boards
– Minimum and maximum content
– Importance of speed in the meetings
– Balance between Operational and Strategic issues
– Characteristics of the Accountability Boards
– Synchronization between boards at all organizational and interdepartmental levels
– Exercise: design of Accountability and content boards, for different pillars across several departments.

Discipline

– Discipline: Cultural or Structural?
– Importance of Discipline
– Role of the Leader in Discipline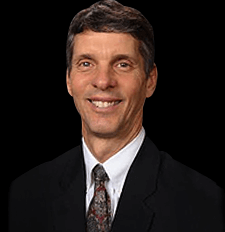 MICHAEL HOSEUS
ALFRA Toyota Team Director Former Executive Plant Manager of Toyota Kentucky
Best Seller of the Toyota Culture

Associate Executive Advisor for ALFRA Lean Advisors

Former Toyota Assistant General Manager

Former Assistant General Manager and Human Resources

Executive Director CQPO
Mike is Executive Director for the Center for Quality People & Organizations (CQPO). Mike Hoseus brings both manufacturing operations and specialization in Human Resource experience to CQPO. CQPO is an organization developed in 1999 as a vision of Toyota Motor Manufacturing to share Lean Quality philosophy and human resource practices with education, business, and community organizations. CQPO current projects with Toyota include New Hire selection and training process, Team Leader and Group Leader post promotion training, Quality Circle Leader and Manager training, and Global Problem Solving for all levels. Mike is an adjunct professor with the University of Kentucky's Lean Manufacturing Program. Mike is co author with Dr. Jeffery Liker (Author of the Toyota Way) of Toyota Culture. Mike is an adjunct professor with the University of Kentucky's Center for Manufacturing and a member of the faculty of Lean Enterprise Institute. Mike is also president of Lean Culture Enterprises. Prior to CQPO, Mike was a corporate leader for 13 years at Toyota Motor Manufacturing's Georgetown, Kentucky, plant both in Human Resources and Manufacturing. As Assistant General Manager in Human Resources, his responsibilities included personnel, safety, HR development, employee relations, benefits, training, and manufacturing/human resource teams for a plant of 8000 team members. His major initiative was development of the enhanced relationship between Human Resource and Manufacturing Mike's operational responsibilities in manufacturing started in 1987 as a front line supervisor in vehicle assembly. This included all aspects of safety, quality, productivity, cost and morale for operations. With experience as Assembly Plant Manager and eventually Assistant General Manager, his responsibilities increased to include both assembly plants including operations, maintenance, and engineering. He is a Certified Trainer in Global Problem Solving & Waste Reduction, Standardized Work and Kaizen Events.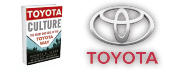 GUSTAVO VARELA
IMA, MBA, MBB. Director Consulting Division
Based on his broad experience, Gustavo is expert applying a suitable approach for Continuous Improvement needed on the different organizations from a Business results optic, becoming an effective Coach for Top Management and support for The Toyota Way roles. Gustavo has learned The Toyota Way directly from its Author, Dr. Jeff Liker, and has applied it on Gemba as a Team with many Executives from Toyota specialized on General Management, TPM, Lean Mfg Tools, and Supply Chain. Gustavo has taught the Toyota Production System at all organizational levels and has applied over 50 companies of different sizes: Lean Leadership Systems (Hoshin Kanri, FMDS, and 8-Step Problem Solving), Toyota Kata for development, Supply Chain Management, TPM, Lean Manufacturing tools (5S's, SW, SMED, Jidoka, Poka Yoke, Heijunka, JIT, etc.), and Lean Office approach. On Six Sigma, Gustavo as Master Black Belt has trained and certified +500 Black Belts, Green Belts, and Yellow Belts. Gustavo has +20 years of experience on Continuous Improvement, Manufacturing, Process Engineering and Quality in large companies: Motor Wheel (Automotive), Kodak, Philips, Daltile, American Standard. He has +12 years of experience as Vice/President Staff as Continuous Improvement Director for American Standard México and Master Black Belt Champion for Daltile México. He has deployed programs that have achieved +$110 Million USD in savings with +3,000 projects on all departments: R&D, Engineering, Manufacturing, Maintenance, Quality, Logistics, Supply Chain, Sales, Marketing, Finance, HR, Energy. Over his 22 years experience, Gustavo has been exposed to many different organizations applying suitable Lean approaches on a variety of systems with diversity on leadership styles.
INCLUDED SERVICES
Color manual
Training diploma
Coffee Break, Food
Formats and implementation templates for Lean systems and tools
Simultaneous Translation has an extra cost.