FECHA Y SEDE
Lean Office I
Lean Office Transaccional
– Desglosar el Lead Time Total de tiempos perdidos y ganados en manufactura y logística.
– Definir el plan de Mejora para reducir el tiempo de entrega de toda la cadena de procesos de soporte como Ingeniería, Calidad, Mantenimiento, Logística, Diseño, Compras, Recursos Humanos y más departamentos.
– Eliminar tiempos muertos de ordenes y productos que tus clientes esperan. Agilizar a tu proceso notable
mente.
Reducir el Lead Time Total de nuestros clientes y estudiantes, enseñarles a mejorar el flujo desde que el cliente solicita un producto o servicio, hasta que es entregado bajo especificaciones en el tiempo solicitado o menor.

Superar a tu competencia bajo altos estándares de servicio y velocidad.
Dirección General

Director o Gerente de Unidad de Negocio

Todas las Gerencias que quieren mejorar su nivel de servicio

Todas las áreas de soporte a operaciones

Líderes de Mejora Continua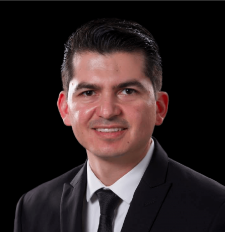 FRANCISCO OCEJO
Liker Lean Advisors Vice President
Toyota Kata Ambassador
Former VP IISE
Former Lean Manager at Celestica
Education
B.S. Industrial Engineering at Tec de Monterrey
Several Lean Certifications for international Institutes
Francisco is a Toyota Kata Ambassador and Pioneer to spread the Toyota Kata in Mexico, he has been applying TK with his colleague Dr. Jeff Liker ( author of the best seller the toyota Way) and many other Coaches in companies with the hieghest TPS people development. Francisco presents experience in Toyota Kata for the last 5 years within Automotive, Oil & gas, Plastic, Medical, Electronics, in Assembly, Machining and Machine and Autonomation. Is leading Alfra Lean Advisors a Consulting firm with over 1,500 customers companies from 7 countries. He also is the Vice President of Alfra Institute, a education organization to develop the top Management under a Lean MBA degree formed with Former Toyota executives and  Top worldwide Management.
He has been learning, applying, and teaching the Toyota Production System in Canada, USA, Mexico, Latin America & Europe. He has taught and applied Lean from the senior management level to the operational levels closest to Gemba fro over 150 companies from  international corporations, to mid-size and small family businesses from diferent industry sectors such as: Service, Logistics, Aerospace, Automotive, Electronic, Bank, Ceramic, Education, Defense Electronic, Food & Beverage, Gas & Oil, Electric Manufacturing, and several manufacturing sectors. 
Francisco is a Toyota Kata Ambassador and Pioneer to spread the Toyota Kata in Mexico, he has been applying TK with his colleague Dr. Jeff  Liker ( author of the best seller the toyota Way) and many other Coaches in companies with the hieghest TPS people development.
For over 5 years he has been constantly trained by the Best Seller "Toyota Way (800 hrs)," the Ex President of JV Toyota China Mr Shingo (360 hrs), and various Toyota top Management ( + 1000 hrs).
His best expertise is in: Coaching Toyota Kata, Lean Manufacturing ,Lean Office, Lean Culture and Business Transformation.
He is an Industrial and Systems Engineering at the Monterrey Technical Institute. He has taught classes for students in over 15 Universities, lecturing in various Congresses in Mexico. Certified as Black Belt Six Sigma at  Institution of Industrial Engineers, and the Theory of Constraints and Thinking Process at the EGADE of the Monterrey Technical Institute.
Francisco is a former  Celestica leader & manager of the Lean Culture Transformation, with BlackBerry (RIM), Palm, HTC as Principals customers, with sales of over 1 billion dollars. This transformation involved over 5,000 people.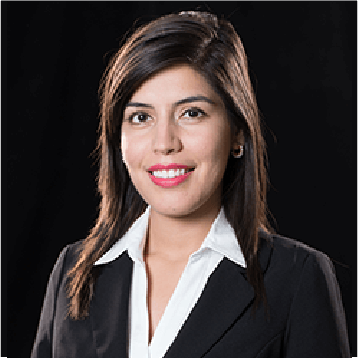 LIDIA FLORES
Consultor Lean en ALFRA / Ha entrenado a más de 100 clientes en Lean Office, Lean Manufacturing y Toyota Kata, incluyendo Gerentes Generales.
Lidia has experience on the Toyota Way, Toyota Kata, Lean Leadership, Gemba Training for the last 2 years, she had been trained by Francisco Ocejo, Alfra Consulting Director Manager; Jeffrey Liker, author of the international best-seller The Toyota Way: 14 Management Principles; Ritshuo Shingo, who is Shigeo Shingo son and was the first president of JV Toyota China in 1998; Gary Convis, who was the first not Japanese President of JV Toyota in Kentucky, and other Top Management. Lidia has trained more than 100 clients on Lean Manufacturing, including General Managers, Manufacturing engineer, Quality, Finance and Logistics. She also is Lean Office Instructor with experience on Logistics, Service company, Human Resources, Purchasing and Engineering change projects improvement. Lidia´s principal customers and trainings: – Daimler Mercedes Benz, a bus assembly division; Lean Office and Toyota Kata training where we improve the engineering change applying Lean Office, we also reduce from 8 to 4 operators on the harness operation line in 3 days. – San Mina, an Oil and Gas Company, Lean Office training and consulting, we reduce the total lead time from 10 to 5 days on the logistic chain including planning, purchasing, materials and engineering. – DeAcero, wire division and steel. She participate on the DeAcero Production System, developing a continuous improvement system for logistic, purchasing, planning, shipping and production. She has taught classes on Lean Manufacturing, Lean Logistics, Toyota Kata and Lean Office for different Universities as Tecnológico de Monterrey, UANL, UDEM, Universidad de Poza Rica, Universidad de Anáhuac, UPAEP. Continuously, she is investigating and developing material for Lean Manufacturing, Lean Office and Toyota Kata training.
GUSTAVO VARELA
IMA, MBA, MBB. Director División de Consultoría
Based on his broad experience, Gustavo is expert applying a suitable approach for Continuous Improvement needed on the different organizations from a Business results optic, becoming an effective Coach for Top Management and support for The Toyota Way roles. Gustavo has learned The Toyota Way directly from its Author, Dr. Jeff Liker, and has applied it on Gemba as a Team with many Executives from Toyota specialized on General Management, TPM, Lean Mfg Tools, and Supply Chain. Gustavo has taught the Toyota Production System at all organizational levels and has applied over 50 companies of different sizes: Lean Leadership Systems (Hoshin Kanri, FMDS, and 8-Step Problem Solving), Toyota Kata for development, Supply Chain Management, TPM, Lean Manufacturing tools (5S's, SW, SMED, Jidoka, Poka Yoke, Heijunka, JIT, etc.), and Lean Office approach. On Six Sigma, Gustavo as Master Black Belt has trained and certified +500 Black Belts, Green Belts, and Yellow Belts. Gustavo has +20 years of experience on Continuous Improvement, Manufacturing, Process Engineering and Quality in large companies: Motor Wheel (Automotive), Kodak, Philips, Daltile, American Standard. He has +12 years of experience as Vice/President Staff as Continuous Improvement Director for American Standard México and Master Black Belt Champion for Daltile México. He has deployed programs that have achieved +$110 Million USD in savings with +3,000 projects on all departments: R&D, Engineering, Manufacturing, Maintenance, Quality, Logistics, Supply Chain, Sales, Marketing, Finance, HR, Energy. Over his 22 years experience, Gustavo has been exposed to many different organizations applying suitable Lean approaches on a variety of systems with diversity on leadership styles.
SERVICIOS INCLUIDOS
Manual digital

Coffee Break y comida.

Certificado de curso