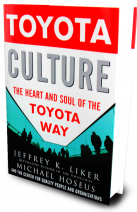 DATE & HOST
To define
LEAN CULTURE
Systems that help develop yourself and your organization into a high performance one that can deliver sustainable business results. Leadership is most often the organization's greatest opportunity towards world class. This comprehensive workshop will explore the role of leadership in the transformation of a culture, facilitate the identification of gaps in your organization and then provide practical methodologies and processes to address them.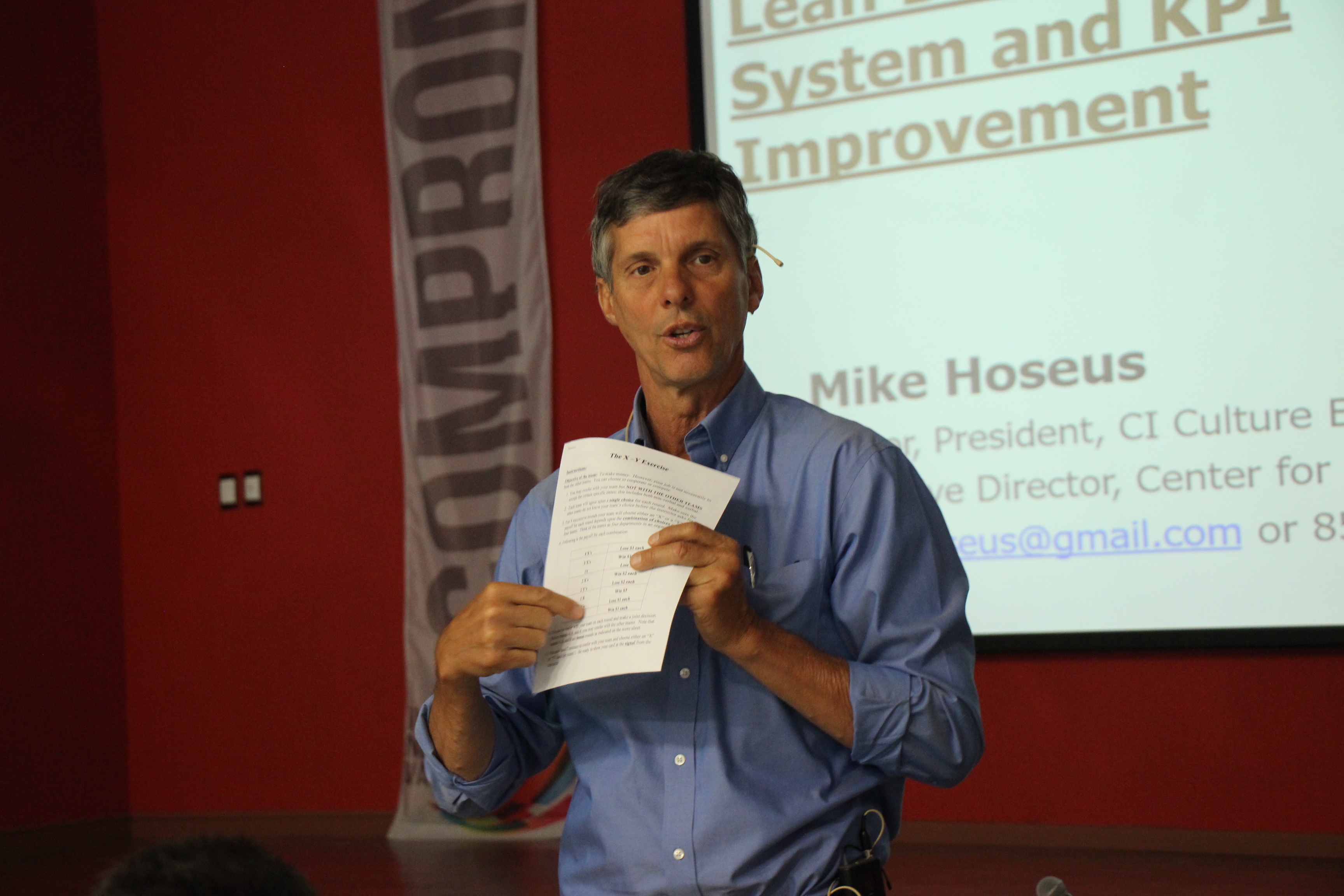 Understanding the Toyota Culture from its origins and experiences lived by many Toyota presidents

Listen to life experiences based on Toyota's high level senseis, who took the company to where it is today in financial excellence, brand, quality, cost, human resource, supply chain.

That the assistant is able to understand what he has to do to form his own Lean Culture in his company.
To all executives who have among their duties the responsibility of generating a powerful culture of work.
Are you interested in learning more?
Preface

From the Toyota Way to Toyota Culture
The Toyota Way is About Culture
Two Models of the Toyota Way
The DNA of Toyota Lies In Its Culture
Why are Lean and Six Sigma Not Enough?
What is Culture (It's all in our heads)
People are the Heart and Soul of the Toyota Way
The Toyota Way 2001 first Documented the Culture
A Deeper Analysis of Culture
The Challenges of taking Culture Across Boundaries
Cross-National Culture by the Numbers
East versus West means a Different Way of Thinking
What East vs West means for the Toyota Way
The Challenges of Changing Culture at Other Companies: A Warning
Caveat: Toyota is made up of People—and People are not Perfect
Conclusions: Reasons for hope?
Key Points to Consider for Your Company
Toyota's Turnaround from Bankruptcy: Reflecting and Reinforcing Culture
The Toyota Supports the Two Critical Value Streams: Product and People
The Core of Toyota Culture is Not Negotiable
The Missing People Value Stream
Problem Solving Connects the Two Value Streams
The Human Systems Model
Outside the People Value Stream: Purpose, Outputs, and Inputs
The Core People Value Stream
People-Supporting Processes and Daily Management
The Organizational-Supporting Processes and the Role of HR
A Culture of Trust and Improvement Makes It All Work
The Model is Not a Silver Bullet—It is What You Do Every Day
Toyota Way + Local Environment + Purpose = Success
Purpose—Why Are We Here?
Outputs—Quality People Working Together to Continuously Improve Based on Shared Toyota Values
Quality People Lead to Quality Results
Launch a New Culture with an Obsession for Quality
Stopping the Line is Everyone's Responsibility
One Step and Then Another
The Inputs to the Organization
Philosophy and Values
Production System Principles
Tsutsumi Example of "Kaizen Culture"
Creating a Pool of Eligible Human Resources
Starting with Careful Location of Operation
Developing a Capable Labor Pool
Laying the Foundation for Toyota Culture
Key Points
PART TWO: The Quality People Value Stream
Attract Competent and Trainable People
Selecting Employees for Life
Hiring the right Person, in the right amount, in the right form, at the right time
The Right Person
In the Right Amount: Based on Long Term Employment Needs
In the Right Form
At the Right Time
Funnel Model of Recruitment: Many Prospects Leads to Few Hires
Selection: Long-Term Match
Toyota Georgetown Original Recruitment and Selection Process
Improved Toyota Georgetown Recruitment and Selection Process
Selecting Toyota Executives
Pay me now or pay me later
Summary
Key Points to consider fir your company
Developing Competent and Able People
Toyota Trains People Like They Are All Surgeons
Getting Started: Team Member Orientation
Work Conditioning
Human Resources Policies
Production
Training to Do the Job
Classroom Training
Personal Training Opportunities
On-The-Job Development (OJD)
Fundamental Skill Training (GPC)
Standardized Work and Job Breakdown
Job Instruction Method
Follow up and Support Until Student Masters the Job
The Role of the Toyota Team Member—Training for all Temporaries
and New Hires
Continuous Improvement of Job Training
Work-Related Training Needs Identification (through COPA)
Training Different Levels at Toyota
Team Leader and Group Leader Training
Manager Level Training
Manager Rotation—Cross Training
General Manager and VP Level Training
Making Available Training Resources
Key Points to Consider to for Your Company
Engaging Competent and Willing People in Continuous Improvement
Problem Solving May Be the Silver Bullet
At Toyota Everyone is a Problem Solver
1. Engineers & Pilot Teams Create Initial Standards Learning from Past
Problems
Without Standards there are No Problems
Engineers Begin the Development of Standardized Work
The Pilot Team is a Way to Involve and Develop Team Members
Use of Standards does not mean Every Operation is the Same
2. Work Teams Work to standard and detect Deviations in an Atmosphere of
No Blame
3. Work Teams Contain Disruptions to Production through "Event-Type"
Problem Solving
Toyota's Suggestion System Supports Event-Type Problem Solving
4. Work Teams Improve the Standards through "Setting Type" Problem
Solving
5. Broader Problem Solving to Level Up the System
Roles in Problem Solving by Level of the Organization
Jishuken—A Kaizen Event or Way to Develop Leaders?
Leaders Encourage and Develop Kaizen through Guidance, Trust and Discipline
Summary
Key Points to consider for your company
PART THREE: People Supporting Processes
Inspiring People to be Committed to the Company, Family, and Community
What Does It Mean to Be Committed to Toyota?
The Challenges of Inspiring Commitment in a Western Setting
Deepening Cycle of Learning and Commitment
Challenge Team Associates to Grow and Develop
Family and Community Focus
Family Focus
Community Focus
Think Green: Positively Impacting the Physical Environment
Environmental Safety
Zero Landfill Goal
Paint Waste Improvement
Green Buildings in Toyota Motor Sales
Keeping the Developed Team Associate through High Retention
Committed Toyota Associates Can Be Developed Outside Japan
Points to Consider for Your Company
Summary—Part Two
Teamwork is the Basic Unit of Toyota Organization
Toyota Organizational Structure: Flat & Optimal Span of Control
Work Groups at Work: Case Example
Many Types of Problem Solving Groups
Problem Solving Groups at Work: Case Example
National Culture and Team Work
No Social Differences
Summary
Key Points to Consider for Your Company
Clean and Safe Environment
A Holistic Approach
The Physical Work Environment: Clean, Well Lit and Comfortable
Physically Safe Processes
Design Ergonomically Safe Jobs
Ergonomic Ratings and Rotations
The KYT or KYK Meeting
Standardized Work, Job Instruction, and Safety
Early Symptom Intervention
Psychologically Safe in the Plant
Team Member Care—Personal Health and Safety
Dealing with Workers on Restrictions
Medical Clinics on Site
An Onsite Pharmacy: Getting it wrong, then getting it right
Summary
Key Criteria
PART FOUR: Organizational Supporting Processes
Communication is Fragile
Formal Channels of Communication
Top-Down Communications
Meetings, Meetings, Meetings
Meeting Facilitation and Communications Training
Human Resource Facilitated Upward Communication
Informal Communication Channels
Visual Control as a Communication System
Summary
Key Criteria
Leaders Develop Culture
Servant Leadership
Thoughtful Leaders Living Toyota Way Values
Challenge
Kaizen
Genchi Genbutsu
Respect
Teamwork
How Does Toyota Select and Develop Leaders?
Summary—Best of Both Worlds
Key Criteria
Stable Employment and Workforce Management
Layoffs, Plant Closures, and Restructuring are "The Way" of Many
Companies
Converting Job Security from Nice Idea to Reality
Stable Employment Depends on a Flexible Work Force
Transfers (Flexible Movement)
Multi-skilled Worker (Flexible Skills)
Flexible Overtime
Temporary Workforce (and Freshman Jobs)
Planning for Ups and Downs in the Market
Short-term Planning
Struggles and Learning Opportunities
The Ups and Downs of Workforce Management
Putting It All Together Globally
Key Points to Consider for Your Company
Fair and Consistent H.R. Policies and Practices
What is Fairness?
Trust Economy vs Commodity Economy
Fairness and Consistency is Human Resource's Mandate
Restructuring HR as a Result of a Critical Problem
Understanding the Problem
Back to the Basics—Values
The HR Organization
Union Influences: Is a third party needed to represent the interests of labor in the Toyota Culture?
Summary
Key Points
Rewards and Recognition
Where East Meets West
Toyota's Reward and Recognition in Japan
A Holistic Approach Rewards and Recognition
Blended and Balanced Reward and Recognition Systems in Toyota
USA
Compensation and Benefits
Hourly Employee Compensation
Keep It Simple and Communicate Often
Salaried Compensation
Benefits Encourage Long-term Security and Trust
Performance Evaluation System
Hourly Team Member Performance Appraisals
Salaried Employee Evaluations
Slow & Effective Promotion Process
Corrective Action System
Summary and Recommendations
Key Points to Consider for Your Company
Hoshin Kanri & Floor Management Development System
Introduction: Hoshin is part of a Living Daily Management System
What is Hoshin and How does it Relate to the Floor Management Development System?
The Floor Management Development System (FMDS)
How does Hoshin & FMDS connect to the quality people value stream?
Example of Hoshin Kanri at Toyota
Hoshin Kanri: Looking Deeper
FMDS
Frequently Asked Questions and Answers
Summary
Key Points to Consider for Your Company
PART FIVE: Learning from Toyota About Growing a Lean Culture
Leveling Up Toyota Culture at Toyota Motor Sales
Toyota Motor Sales turns fifty
Teaching lean Thinking at the University of Toyota
Bringing Kaizen to the TMS Finance Division
Is Toyota Motor Sales Lean?
Key Points to Consider for Your Company
The Lexus and Scion Stories
Beyond Continuos Improvement to strategic Innovation
Lean Customer Service the Lexus Way
Attract and Select Lexus Dealers
Develop Lexus Dealers
Engage Lexus Team Members
Inspire Lexus Team Members
Creating Scion to Attract Young People to the Customer
Value Stream
Leveling up the Total Customer Experiencie
Summary
Developing your Culture of Quality People for Long-Term Mutual Prosperity
Lean Transformation: Tools to Reduce Waste or Cultural transformation?
The Challenge of Building the quality People Value Stream in the Context of Traditional Western Management
Different Approches to organizational transformation
Lean Transformation at Big Ship Compared to Small Ship
What can we learn from big ship Compared to Small Ship?
The Culture Assumptions Behind Lean Six Sigma Versus the Toyota Way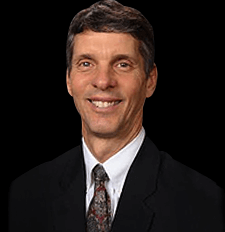 MICHAEL HOSEUS
ALFRA Toyota Team Director Former Executive Plant Manager of Toyota Kentucky
Best Seller of the Toyota Culture

Associate Executive Advisor for ALFRA Lean Advisors

Former Toyota Assistant General Manager

Former Assistant General Manager and Human Resources

Executive Director CQPO
Mike is Executive Director for the Center for Quality People & Organizations (CQPO). Mike Hoseus brings both manufacturing operations and specialization in Human Resource experience to CQPO. CQPO is an organization developed in 1999 as a vision of Toyota Motor Manufacturing to share Lean Quality philosophy and human resource practices with education, business, and community organizations. CQPO current projects with Toyota include New Hire selection and training process, Team Leader and Group Leader post promotion training, Quality Circle Leader and Manager training, and Global Problem Solving for all levels. Mike is an adjunct professor with the University of Kentucky's Lean Manufacturing Program. Mike is co author with Dr. Jeffery Liker (Author of the Toyota Way) of Toyota Culture. Mike is an adjunct professor with the University of Kentucky's Center for Manufacturing and a member of the faculty of Lean Enterprise Institute. Mike is also president of Lean Culture Enterprises. Prior to CQPO, Mike was a corporate leader for 13 years at Toyota Motor Manufacturing's Georgetown, Kentucky, plant both in Human Resources and Manufacturing. As Assistant General Manager in Human Resources, his responsibilities included personnel, safety, HR development, employee relations, benefits, training, and manufacturing/human resource teams for a plant of 8000 team members. His major initiative was development of the enhanced relationship between Human Resource and Manufacturing Mike's operational responsibilities in manufacturing started in 1987 as a front line supervisor in vehicle assembly. This included all aspects of safety, quality, productivity, cost and morale for operations. With experience as Assembly Plant Manager and eventually Assistant General Manager, his responsibilities increased to include both assembly plants including operations, maintenance, and engineering. He is a Certified Trainer in Global Problem Solving & Waste Reduction, Standardized Work and Kaizen Events.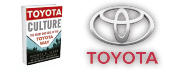 INCLUDED SERVICES
Digital Manual

Coffee Break and food.

Course certificate

Simultaneous Translation Service (extra cost).

Exclusive 25 participants.