COURSE FOCUSED TO IMPROVE: QUALITY, SPEED, AVAILABILITY, COST AND DELIVERY.
October 22th-24th 

Monterrey N.L.
DISPLAY THE COACHING CYCLE HERE:
GRADUATE OF THE TOYOTA KATA COURSE
Coach able to start the process of implementing the Toyota Kata in your company.
Improve your skills to achieve strong results in Quality, Service, Cost, Capacity and Delivery.
Manage the Coaching applied to the industry in which it operates and apply it in different ways.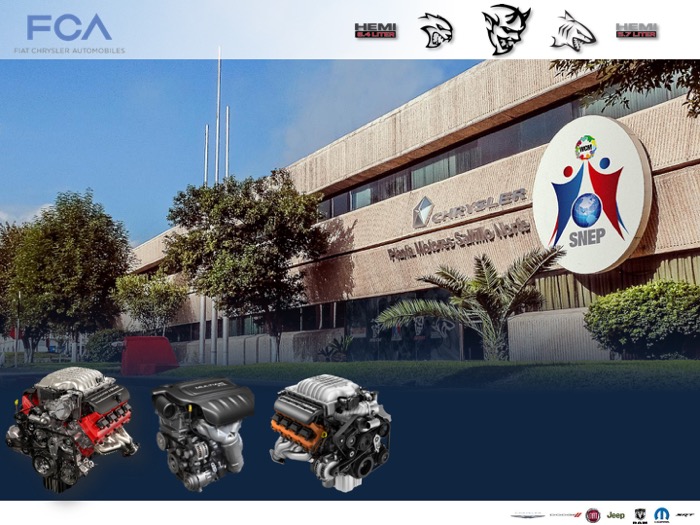 HOST PLANT:
FCA Chrysler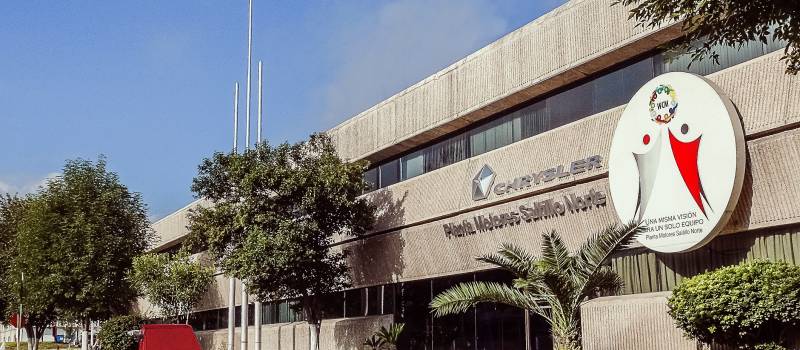 Surface: 111,483 square meters.
Products: Produces 5.7L V-8 HEMI engines for Chrysler 300, Dodge Charger, Dodge Challenger, RAM 1500 and 2500 vehicles, Jeep Grand Cherokee SRT, 6.4L V-8 engine for Chrysler 300 vehicles, Dodge Challenger, Dodge Charger , Ram Heavy Duty 3500 and Jeep Grand Cherokee, the 6.2L V-8 engine HEMI® Hellcat powered by a supercharger, capable of developing 707 horsepower, being the most powerful production V8 and the Tigershark 2.4L engine for the Dodge Dart, Chrysler 200, Jep Compass, Jeep Patriot and Jeep® Cherokee.
Personnel: 1,459.
Syndicate: NATIONAL UNION OF WORKERS OF THE INTEGRATED AUTOMOTIVE INDUSTRY, SIMILAR AND RELATED OF THE MEXICAN REPUBLIC (CTM).
History of the Plant: It was inaugurated on May 8, 1981 by former President José López Portillo. The 5.7L HEMI engine was launched in June 2002. In October 2013 the investment announcement of $ 164 million was made to add a production line to assemble the Tigershark 2.0L and 2.4L engines.
PLANT VISIT:
Plant Assembly Van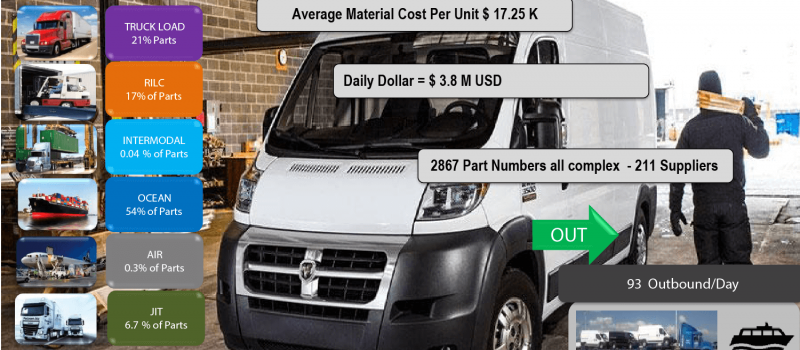 Surface: 262,100 square meters.
Products: Produces the new Ram ProMaster commercial vehicle.
Staff: 1,610
Syndicate: NATIONAL UNION OF WORKERS OF THE INTEGRATED AUTOMOTIVE INDUSTRY, SIMILAR AND RELATED OF THE MEXICAN REPUBLIC (CTM).
History of the Plant: It was inaugurated on October 10, 2013 by the President of the Mexican Republic Enrique Peña Nieto and Sergio Marchionne, President and CEO of Grupo Chrysler LLC, for the construction of this plant an investment of $ 1,085 MDD was made.
TRANSLATED TO 17 LANGUAGES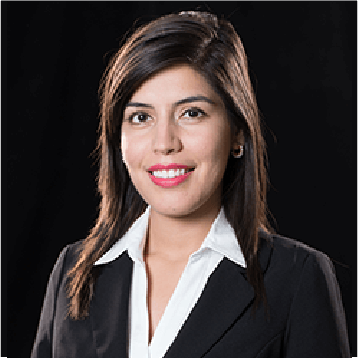 LIDIA FLORES
Consultor Lean en ALFRA / Ha entrenado a más de 100 clientes en Lean Office, Lean Manufacturing y Toyota Kata, incluyendo Gerentes Generales.
Lidia has experience on the Toyota Way, Toyota Kata, Lean Leadership, Gemba Training for the last 2 years, she had been trained by Francisco Ocejo, Alfra Consulting Director Manager; Jeffrey Liker, author of the international best-seller The Toyota Way: 14 Management Principles; Ritshuo Shingo, who is Shigeo Shingo son and was the first president of JV Toyota China in 1998; Gary Convis, who was the first not Japanese President of JV Toyota in Kentucky, and other Top Management. Lidia has trained more than 100 clients on Lean Manufacturing, including General Managers, Manufacturing engineer, Quality, Finance and Logistics. She also is Lean Office Instructor with experience on Logistics, Service company, Human Resources, Purchasing and Engineering change projects improvement. Lidia´s principal customers and trainings: – Daimler Mercedes Benz, a bus assembly division; Lean Office and Toyota Kata training where we improve the engineering change applying Lean Office, we also reduce from 8 to 4 operators on the harness operation line in 3 days. – San Mina, an Oil and Gas Company, Lean Office training and consulting, we reduce the total lead time from 10 to 5 days on the logistic chain including planning, purchasing, materials and engineering. – DeAcero, wire division and steel. She participate on the DeAcero Production System, developing a continuous improvement system for logistic, purchasing, planning, shipping and production. She has taught classes on Lean Manufacturing, Lean Logistics, Toyota Kata and Lean Office for different Universities as Tecnológico de Monterrey, UANL, UDEM, Universidad de Poza Rica, Universidad de Anáhuac, UPAEP. Continuously, she is investigating and developing material for Lean Manufacturing, Lean Office and Toyota Kata training.