SYSTEMATIC INNOVATION USING TRIZ

THEORY OF THE RESOLUTION OF INVENTIVE PROBLEMS
FECHA Y SEDE
April 18th-21st 2018, Monterrey Nuevo León
Objective
The purpose of this course is to present the foundations of TRIZ and provide participants with effective methods for the innovative resolution of typical engineering problems. The participants will gain practical experience through several cases, dealing with different problems.
Lograr que nuestros Ejecutivos y Gerentes de Cadena de Valor adopten la practica del trabajo Estándar de tal manera que podamos crear una Cultura de Trabajo que nos ayude a resolver problemas de forma rápida y a desarrollar a nuestros lideres a través del enfoque consistente en actividades especificas, las de mayor valor agregado.

Lograr que los Líderes Ejecutivos desarrollen un proceso estándar de Gestión que esté alineado con las Estrategias y Metas así como a los controles financieros y a los resultados esperados y definidos. Apoyar al mejor diseño posible de este proceso para que la posibilidad de alcanzar los resultados deseados sea mayor.

Asegurar que las mejores practicas de las Organizaciones de Excelencia Operacional formen parte del trabajo estándar de los Lideres de la Organización, tales como recorridos Gemba que incluyan una verificación en la que procedimientos y practicas a nivel de tareas de valor agregado se ejecutan asiduamente con el fin de apoyar el proceso de producción para la estabilidad y mejora.

Alinear los esfuerzos diarios de todos los Lideres de la Organización con el mismo enfoque y misma participación activa en la ejecución de estas tareas. Lograr una administración de tiempo mas efectiva enfocada en las actividades importantes que agregaran el máximo valor a nuestro involucramiento y compromiso.
Company Directors
Plant Managers
Operations Managers and members of the Management Staff
Continuous Improvement Managers
Directors of Human Resources and
Medium Controls in Development Plan.
DÍA 1
The need to innovate
Typical approaches to innovation and its limitations
Fundamentals of TRIZ
Ideality and method of the Final Outcome Ideal
Use of the Functional Map to describe the technical system
Technical Contradictions and how to solve them using the Altshuller Matrix
Physical Contradictions and how to identify them using the Conflict Resolution Diagram
Principles of Separation for elimination of physical contradictions
SF Analysis (Substance-Field) and the System of Standard Solutions
The basis of physical, chemical and geometric effects of TRIZ
Evolutionary trends in technological systems
Use of the "Tree of Actual Reality" for the identification of the central problem
ARIZ: The Algorithm of the Resolution of Inventive Problems
Examples and practical exercises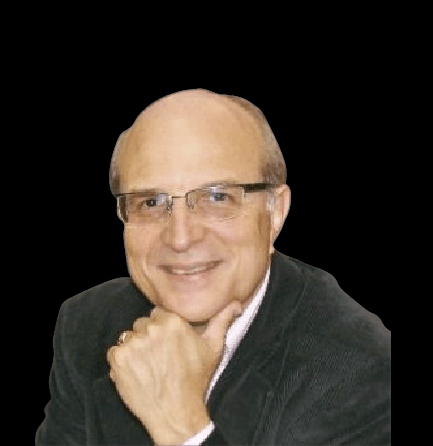 EDUARDO MOURA
Fundador de Qualiplus Excelencia Empresarial, pionera mundial en la integración de TOC, Lean, Six Sigma y Gestión por Procesos.
Fundador de Qualiplus Excelencia Empresarial, pionera mundial en la integración de TOC, Lean, Six Sigma y Gestión por Procesos. Creador de www.resolve.guru, el primer sitio web del planeta con lógica de consultoría (gratuita) para orientar el uso preciso de más de 80 técnicas de mejora e innovación. En 33 años de carrera (desde 1984), actuación en 130 empresas clientes, en 8 países. Entrenamiento para miles de ingenieros y gerentes en las metodologías de Excelencia Empresarial. Autor e instructor del primer curso de TRIZ en Brasil (20 ediciones desde 1998) y facilitador de más de 40 casos prácticos documentados.
SERVICIOS INCLUIDOS
Diploma de Entrenamiento.
Manual y material didáctico para los participantes.
Formatos y plantillas de implementación para los sistemas y herramientas Lean.
Coffee Break de Calidad
Comida Incluida
Manual a Color
Certificado de entrenamiento
Espacios Cómodos
Staff de soporte en los cursos
Para que podamos saber más sobre sus necesidades