ALFRA LEAN ADVISORS
Lean Culture and Leadership at the Executive Level
ABOUT US:
In ALFRA we strive to grow together with you and society. We are committed to forming LEAN CULTURE. We provide integral solutions through LEADERSHIP to help in the transformation of companies who demand cultural change and business RESULTS. For over 10 years, we have trained more than 5,000 executives from more than 1,500 companies of various sizes and sectors in the Americas, Europe, and Asia through direct interaction and our virtual university.
OUR PRESENCE: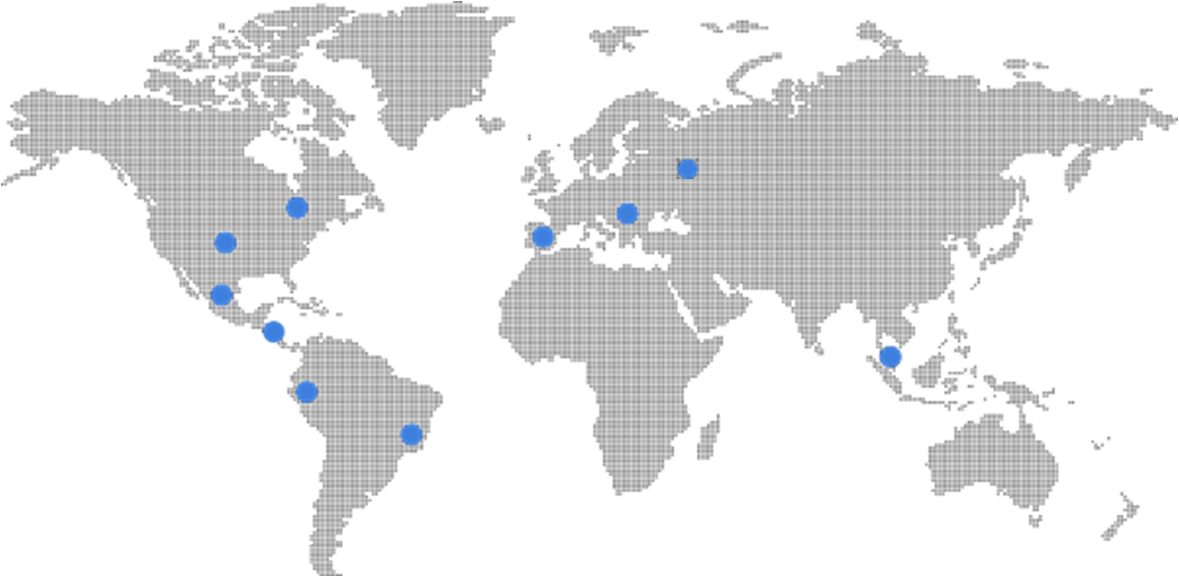 ACADEMIC BACKGROUND
Engineers

Masters

PhD's from American, Mexican, German, and Japanese Universities

Business School Graduates and Professors

Best Sellers
OUR TEAM
ALFRA'S CONSULTING TEAM IS COMPOSED OF:
Executives from Toyota Japan, China, and USA who were responsible for operating and improving Toyota for decades.
Directors and Managers of World-Class companies, with consolidated experience in applying the principles of The Toyota Way and other top-level philosophies with international certifications.
30 Consultants and Administrators, 3 CEO Consultants, 3 Toyota Way "Best Sellers"
PORTAFOLIO
SPECIALTIES IN THE FOLLOWING AREAS:
Senior Management (CEO, COO, GM)
Plant Management
Human Resources
Operations (Production / Quality)
Supply Chain
Continuous Improvement Management
Engineering
IT
Finance
Marketing / Sales
"WE ARE CONVINCED THAT, NOW MORE THAN EVER, IN ORDER TO LAST, COMPANIES
REQUIRE A BREAKTHROUGH LONG-TERM STRATEGY AND OPERATIONAL EXCELLENCE. AT
ALFRA CONSULTING, WE ARE HIGHLY COMMITTED TO GUIDING THEIR DEVELOPMENT"
NUESTROS SOCIOS COMERCIALES
COLABORAMOS PARA SER MÁS FUERTES
W3 Group
W3 Group LLC, es un grupo de consultoría y entrenamiento reconocido a nivel mundial por su experiencia en la enseñanza y el despliegue organizacional de la Mejora Kata y Coaching Kata, definida en el libro "Toyota Kata" por Mike Rother.

Liker Lean Advisors
Liker Lean Advisors es una consultora dedicada 100% a practicar los fundamentos del Toyota Production System a través de la metodología "Toyota Way"

Institute of Industrial Engineers
The IIE (Institute of Industrial Engineers) es el instituto más grande de ingenieros industriales en el mundo con sede en Atlanta, Georgia con presencia en América, Asia y Europa.
Tecnologia Professional
Tecnología Profesional es una firma basada en Costa Rica, ofreciendo soluciones de clase mundial en consultoría y formación en el área de Centroamérica y Peru.
EDGAR CARDENAS – EUROPE OPERATIONS DIRECTOR
OUR SUPPORT TEAM
WE ARE EMPOWERED BY PASSION