DATE & HOST
August 12th & 13th 2020

MONTERREY, N.L.

HOST:

SISAMEX
LEAN SYSTEMS FOR LEADERSHIP: EMDS
The Leader: key piece in the results and sustainability of an organization. The most common challenges presented by the leaders are precisely in the main roles that need to be carried out every year and every day: dynamic alignment of the entire organization, effective management of the different areas of the business at all levels and the continuous development of both the processes as of the personnel, everything, to achieve the short-term objectives and the long-term sustainability.
One of the Lean systems that every Leader in Toyota applies as a support and guide on their own path to success in their main roles are:
EMDS: Enterprise Management Development System. For daily / weekly / monthly / annual effectiveness of the entire organization.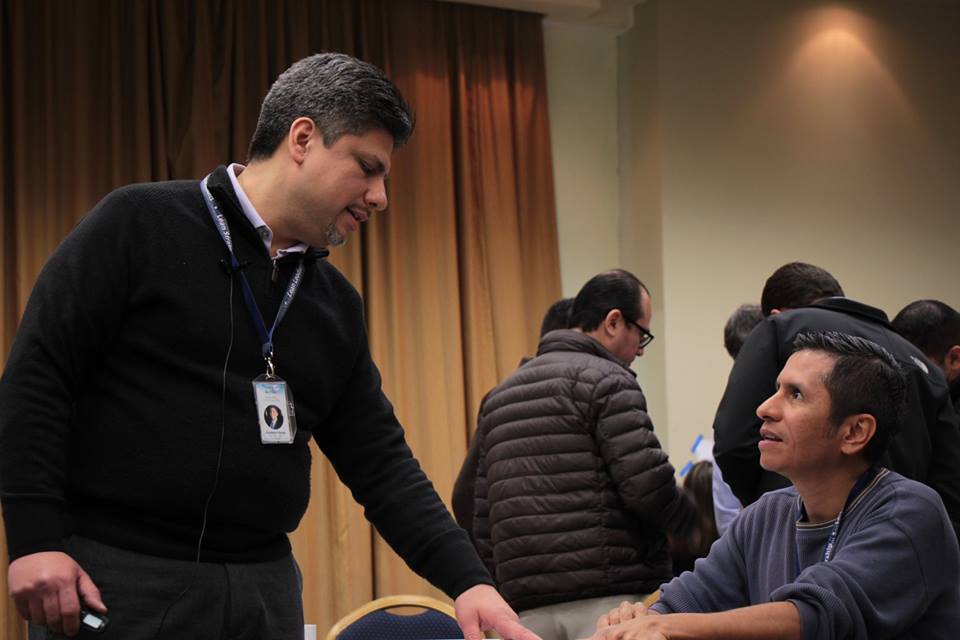 1. Understand the characteristics of Lean Systems for Leadership and how they interrelate to facilitate the inter-connected work of all the Leaders of any organization.
2. Understand, under a theoretical and practical method, each of the Lean systems and how they can be applied to each organization.
3. Know the Lean Systems for Leadership applied in a Company and share the challenges and benefits that its implementation and daily operation entails.
CEO, President, Vice Presidents, Executive Leaders, General Managers, Lean Leaders, and anyone who facilitates change within their organization who understand the importance of going beyond the tools for creating effective management systems and processes in order to to lay the foundations for the creation of a sustainable lean culture.
Day 1  (8 am a 5:30pm)
Day 2 (8 a 11:30am)

Sistema Lean Leadership – True North

o Confirmar "Compañía anfitriona" True North – Cascade

Ejercicio del norte verdadero (si es necesario)

Sistema Lean Work – Fundamentos del Desarrollo de la Gestión Diaria.

o Ir al "Gemba" para identificar el "estado actual" de la cultura Lean y las brechas de identificación en relación con los fundamentos del DMDS (5-S, estandarización, método de capacitación, visualización, organización de la cadena de valor y amp; PDCA). El grupo grande se dividirá en sub-grupos para cada pilar KPI correspondiente
o Acción de verificación: cada equipo informa sobre la "Situación actual"

Sistema de Desarrollo Lean – Desarrollo de Recursos Humanos

o Discutir y Desarrollar el rol y la responsabilidad para prepararse para el "Trabajo estandarizado de líder" para cada nivel de liderazgo

Sistema de gestión Lean – Métricas en cascada y alineadas

o Indicadores clave de rendimiento

Empresa – Empresarial y Financiera
Cascada vertical – KPI de enfoque escalonado KPI's
Indicadores de soporte funcional horizontal
Principales, Sub y Procesos de KPI's.

Preguntas y Respuestas

Métricas en cascada y alineadas

o Ejercicio en grupo: Recomiende la estructura KPI para los tres niveles de la organización. Incluir todos los pilares de seguridad, calidad,
Servicio / Entrega, Costos y Personas (otros)

Recomendar Enterprise Wide KPI (y / o KPI principal)
Recomendar los KPI de Cascada vertical – Principal – Sub y proceso
Ejecutivo
Gerente
Nivel de valor agregado

Métricas en cascada y alineadas

o Ejercicio en grupo: – Continuar, según sea necesario para completar cada pilar
recomendación
Solución de problemas de tres niveles

o Estratégico, Sistema y Diario (Boulder, Rock and Pebble)
o Verifique el estado de estos tres niveles "en el Gemba" para todos los niveles y todos los pilares
o Recomiende un sistema y un formulario para capturarlos en cada "tablero de reunión"

Trabajo estandardizado líder

o Ejercicio en grupo: Desarrolle un "trabajo estandarizado de líder" para cada nivel de liderazgo
o Trabajo estandarizado diario Huddle

Papel de RRHH en la asociación

o Vinculación a la gestión del rendimiento, la evaluación y la empresa
Premio al rendimiento
o Seguimiento del liderazgo: disciplina, responsabilidad y PDCA

Informe final fuera

o Cada equipo del pilar informa sobre la recomendación para su EMDS
Tableros:

Informe Final y Salida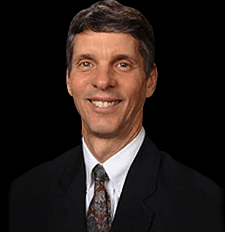 MICHAEL HOSEUS
ALFRA Toyota Team Director Former Executive Plant Manager of Toyota Kentucky
Best Seller of the Toyota Culture
Associate Executive Advisor for ALFRA Lean Advisors
Former Toyota Assistant General Manager
Former Assistant General Manager and Human Resources
Executive Director CQPO
Mike is Executive Director for the Center for Quality People & Organizations (CQPO). Mike Hoseus brings both manufacturing operations and specialization in Human Resource experience to CQPO. CQPO is an organization developed in 1999 as a vision of Toyota Motor Manufacturing to share Lean Quality philosophy and human resource practices with education, business, and community organizations. CQPO current projects with Toyota include New Hire selection and training process, Team Leader and Group Leader post promotion training, Quality Circle Leader and Manager training, and Global Problem Solving for all levels. Mike is an adjunct professor with the University of Kentucky's Lean Manufacturing Program. Mike is co author with Dr. Jeffery Liker (Author of the Toyota Way) of Toyota Culture. Mike is an adjunct professor with the University of Kentucky's Center for Manufacturing and a member of the faculty of Lean Enterprise Institute. Mike is also president of Lean Culture Enterprises. Prior to CQPO, Mike was a corporate leader for 13 years at Toyota Motor Manufacturing's Georgetown, Kentucky, plant both in Human Resources and Manufacturing. As Assistant General Manager in Human Resources, his responsibilities included personnel, safety, HR development, employee relations, benefits, training, and manufacturing/human resource teams for a plant of 8000 team members. His major initiative was development of the enhanced relationship between Human Resource and Manufacturing Mike's operational responsibilities in manufacturing started in 1987 as a front line supervisor in vehicle assembly. This included all aspects of safety, quality, productivity, cost and morale for operations. With experience as Assembly Plant Manager and eventually Assistant General Manager, his responsibilities increased to include both assembly plants including operations, maintenance, and engineering. He is a Certified Trainer in Global Problem Solving & Waste Reduction, Standardized Work and Kaizen Events.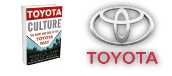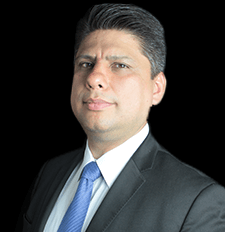 GUSTAVO VARELA
Former American Standard Continuous Improvement Director
Former Daltile Master Black Belt
22 years experience. +17 years as Global Continuous Improvement Leader
Based on his broad experience, Gustavo is expert applying a suitable approach for Continuous Improvement needed on the different organizations from a Business results optic, becoming an effective Coach for Top Management and support for The Toyota Way roles.
Gustavo has learned The Toyota Way directly from its Author, Dr. Jeff Liker, and has applied it on Gemba as a Team with many Executives from Toyota specialized on General Management, TPM, Lean Mfg Tools, and Supply Chain. Gustavo has taught the Toyota Production System at all organizational levels and has applied over 50 companies of different sizes: Lean Leadership Systems (Hoshin Kanri, FMDS, and 8-Step Problem Solving), Toyota Kata for development, Supply Chain Management, TPM, Lean Manufacturing tools (5S's, SW, SMED, Jidoka, Poka Yoke, Heijunka, JIT, etc.), and Lean Office approach. On Six Sigma, Gustavo as Master Black Belt has trained and certified +500 Black Belts, Green Belts, and Yellow Belts.
Gustavo has +20 years of experience on Continuous Improvement, Manufacturing, Process Engineering and Quality in large companies: Motor Wheel (Automotive), Kodak, Philips, Daltile, American Standard. He has +12 years of experience as Vice/President Staff as Continuous Improvement Director for American Standard México and Master Black Belt Champion for Daltile México. He has deployed programs that have achieved +$110 Million USD in savings with +3,000 projects on all departments: R&D, Engineering, Manufacturing, Maintenance, Quality, Logistics, Supply Chain, Sales, Marketing, Finance, HR, Energy. Over his 22 years experience, Gustavo has been exposed to many different organizations applying suitable Lean approaches on a variety of systems with diversity on leadership styles.

INCLUDED SERVICES
Digital Manual

Training diploma

Coffee Break, Food

Formats and implementation templates for Lean systems and tools

Simultaneous Translation has an extra cost.