Celestica offers flexible and innovative solutions to our customers through our Centers of Excellence. Leveraging our network of preferred suppliers, we help you bring your highly complex products to the market quickly, reliably and with a high level of quality.
The Monterrey operation of Celestica provides assembly of printed circuits, system assembly, box construction, value-added engineering, supply chain management, testing, direct compliance and repair, supported by solid laboratories of materials and test development equipment . The site serves customers in the communications and business market segments.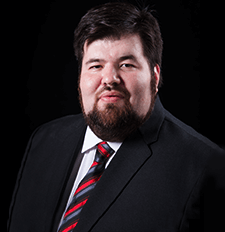 EDWIN CARCAÑO
GRAL. DIRECTOR OF LA RED ESTATAL DE AUTOPISTAS DE N.L.
COMENTARISTA DE TELEVISA
5 LIBROS
+ 20 YEARS TEACHING EXPERIENCE
Education
B.S. Business Administration at Tecnologico de Monterrey.
MBA thunderbird.
For more than 15 years he has dedicated himself to researching the generations that currently live in the Latin American market. He has also made analyzes about the historical and social cycles of Mexico. He has carried out labor, social, economic, entrepreneurial, financial, diplomatic and religious studies on how each generation perceives its time and acts accordingly. He has worked for national companies, foreign brands, political parties, religious entities and government organizations analyzing the perception of individuals of different generations.
He has a degree in Business Administration from the ITESM Campus Monterrey and a Master of Business Administration from Thunderbird. He is also a graduate of Mount Carmel Training Center, in Haifa, Israel, where he studied "Youth Entrepreneurship as a Tool for the Eradication of Poverty. He has done business studies in France, Switzerland, Panama, Guatemala, China and the United States. He has lectured on International Marketing, Economic Policy, History of Mexico and Personal Finance. He has lectured at national and international universities, companies, prisons, unions, banks, business incubators, research centers, indigenous communities and religious entities.
He has written five books: "Cuentos de Ajedrez" (2009), "Selectas Selectas de Negocios Internacionales" (2010), "La Cadena de León" (2011) "The Mexican Generations: An Analysis of YOUR Current Affairs and YOUR Expectations" (2014) ) and "The Millennial with Own House" (2016). He currently makes publications on his blog about strategies for investment portfolios, generational issues and about the history of the Spanish Empire in the times that followed the death of King Philip IV of Habsburg. He also publishes articles in La Revista Peninsular in which he touches on issues of Government, Economic Policy, China and Public Finance. In Noticieros Televisa Monterrey appears in editorials talking about the Mexican generations. On Canal 28 in Nuevo León he appears regularlyin the "Charlas de Peso" program where he touches on Personal Finance issues.
Manual

 Coffee break & Lunch

 Course Certificate.