LEAN INTEGRAL SUPERVISOR IN FIELD
DATE & LOCATION
To be defined
VALUE OFFER
A learning and practical experience that transforms the vision of managers and supervisors.
It broadens their horizons of development, confidence and security in themselves as well as in the personnel in their charge.
Developing not only the ability to lead but developing the staff in charge.
Fulfillment of the Strategic Objects of the Plant.
Improve your daily results in rotation, absenteeism, waste, customer reports, productivity of staff and productive teams, among others.

COMPANIES
LOGO
PROGRAM
San Mina- GDL
 Lean Office
 Hammond Power Solutions
 Problem Solving
 Rockwell (Canada & Monterrey)
 TPS Gemba Training
Nemak
 EMDS
CEMEX
TPM Mtto. Total Toyota Productive
Kimball Electronics
TPS Gemba Training
Frisa
Lean Office
SKF
Planification and control of the production

TPS Gemba Training

 Sogefi Group
 TPM Mtto.Total Toyota Productive
 Silgan- San Luis
Planification and control of the production

TPM Mtto. Total Toyota Productive

TPS Gemba Training

Avanzar Interior Technologies
Toyota Kata in Field
Daimler Mercedes Benz
TPS Gemba Training

Toyota Kata in Field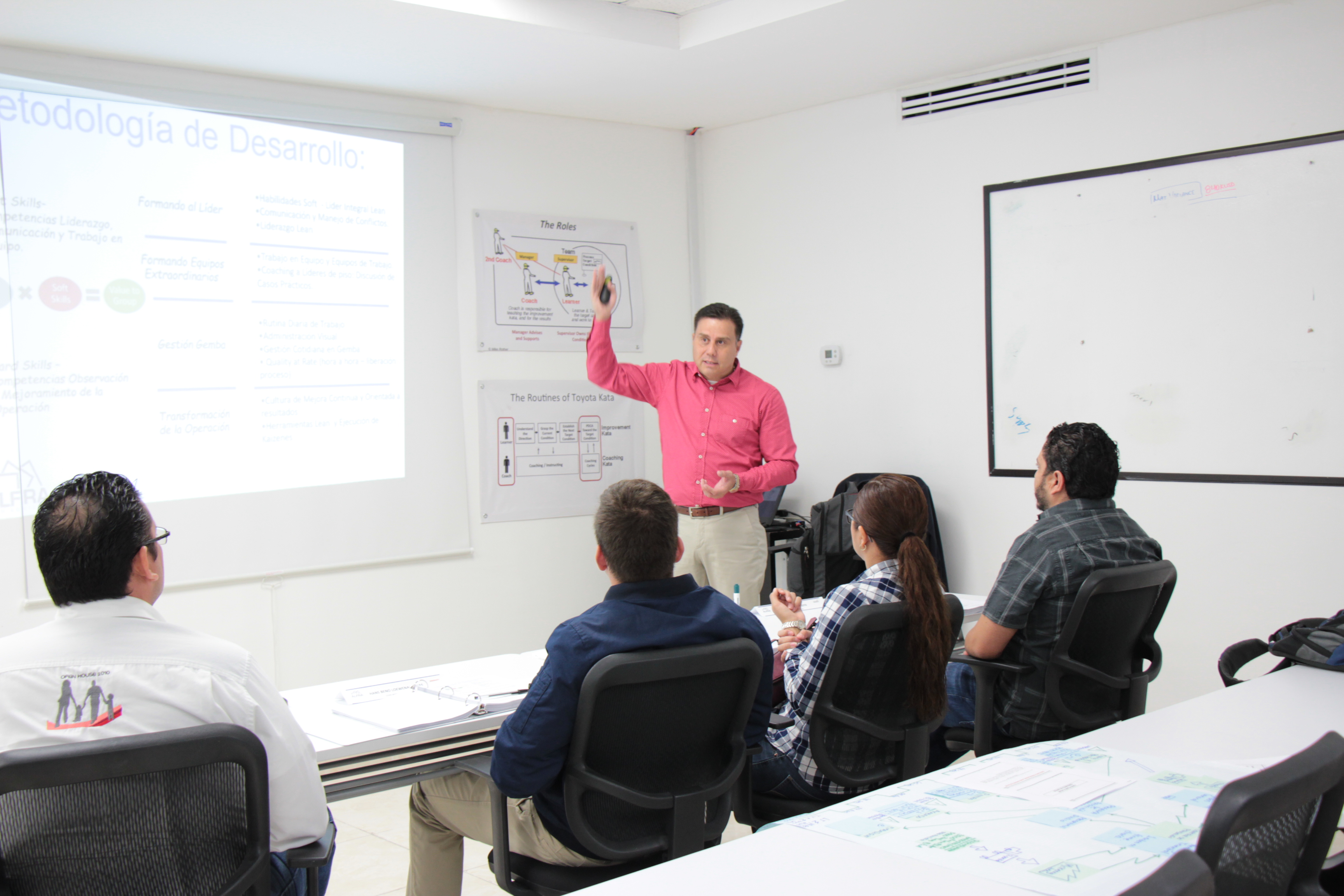 1 . Create a culture of ZERO defects from the knowledge of processes and products.
 
2. Establish the mechanisms to know the main deviations of Quality that affect our products.
 
3. Establish the necessary mechanisms to standardize not only operating instructions of the operators but all those documents that serve us to guarantee the quality of the product.
 
4. Have the possibility to identify areas of immediate focus to improve the quality of processes and products.
Middle Controls

Coordinators

Supervisors

Team Leaders

Development Technicians
Day 1
Day 2
Day 3

9's (Relationship with You, with the Company and with the Things)

Team Building – Building Confidence

Assertive Communication – Conflict Management

Lean Leadership

Behavioral Style Circumplex

Forming extraordinary teams

Teamwork

High Performance Teams

Forming extraordinary teams (continuation)

Self Directed Teams

Lean Equipment (Lean Equipment)

Coaching to Floor Leaders: Discussion of Practical Cases.

Alignment Objectives – KPIs – Management

Gemba- Focused Tours

Visual Administration – Floor Control

"The day to day". Speed versus Quality.

Standardization, Daily Work Routine, and Time Management

Source Quality: Process Release – Implementation tips for Andon, Jidoka and Poka Yoke.

Autonomous maintenance

5´s and Visual Control

Standard Work

Yamazumi Charts, SIPOC

Kaizen

Right-Time Philosophy

Supermarket and KanBan, Systems at the point of use

Main benefits of SMED.

Basis of Line Balancing

Batch Size Reduction

Introduction to Cellular Manufacturing and Heijunka

Ideas for improvement and development of VSM Future

Requirements to reach the Future State (at Process and Company level)

Project Selection and Work Plan (Kaizen Newspaper)

Simulation Session

Dairy Road and Exercise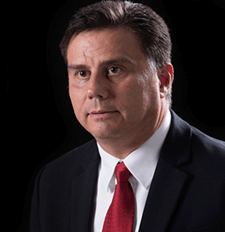 ALFONSO FELIX
SC, Especialidad Educación Cognoscitiva ITESO, D1 IPADE. Director General Bajío
Alfonso has accumulated +19 years of experience in the automotive industry serving in several functional areas and Top Management. He held several positions including Technology Information (serving Mexico, Brazil, Scotland and Japan), Materials Management (Mexico and USA), Operations and functioning as Plant Manager. Alfonso´s automotive experience includes 15 years working for American Axle and Manufacturing (AAM) and Nemak. Alfonso previously served as Technology Information Manager in a dairy company (Lechera Guadalajara) where he was part of a systems culture transformation for the whole company. Alfonso`s AAM`s plants won several Leadership and Productivity awards. Alfonso has been working with the Shingo Prize and other Organizations for the last 7 years being part of several conferences, serving as speaker, and acting as a Shingo Prize evaluator. He was part of 2010 Shingo Prize Japan study tour learning directly from several former Toyota Leaders. Alfonso´s experience includes Launching 6 brand new plants for AAM and Nemak serving in a different roles. He was part of the Lean Culture establishment for both companies new plants. He was part of the successful Production transition between USA and Mexico Plants for AAM that included 6 plants. He worked as a supplier for GM, FCA, Ford, VW, Audi, Nissan, BMW and other OEM`s. Bachelor of Computer Systems Engineering from ITESO in Guadalajara. Specialist in Education certified by ITESO. D1 Top Management Direction certified by IPADE. Japan Tour Lean Manufacturing and TPS studies with Utah University.
SERVICES INCLUDED
The Training Certificate will be issued 6 months after attending the course, presenting the
implementation and results obtained.
Training Diploma

Manuel and learning material for participants

Certificate of training