LET'S CELEBRATE TOGETHER OUR 10TH ANNIVERSARY
10 years supporting companies and executives, sharing bidirectional knowledge and watching them grow personally and professionally. Lean Leadership and Culture based on the "Toyota Way" is what has united us and led us to share the same long-term vision. We did this program thinking about celebrating with you, we are waiting for you!
CONFERENCES AND INSTRUCTORS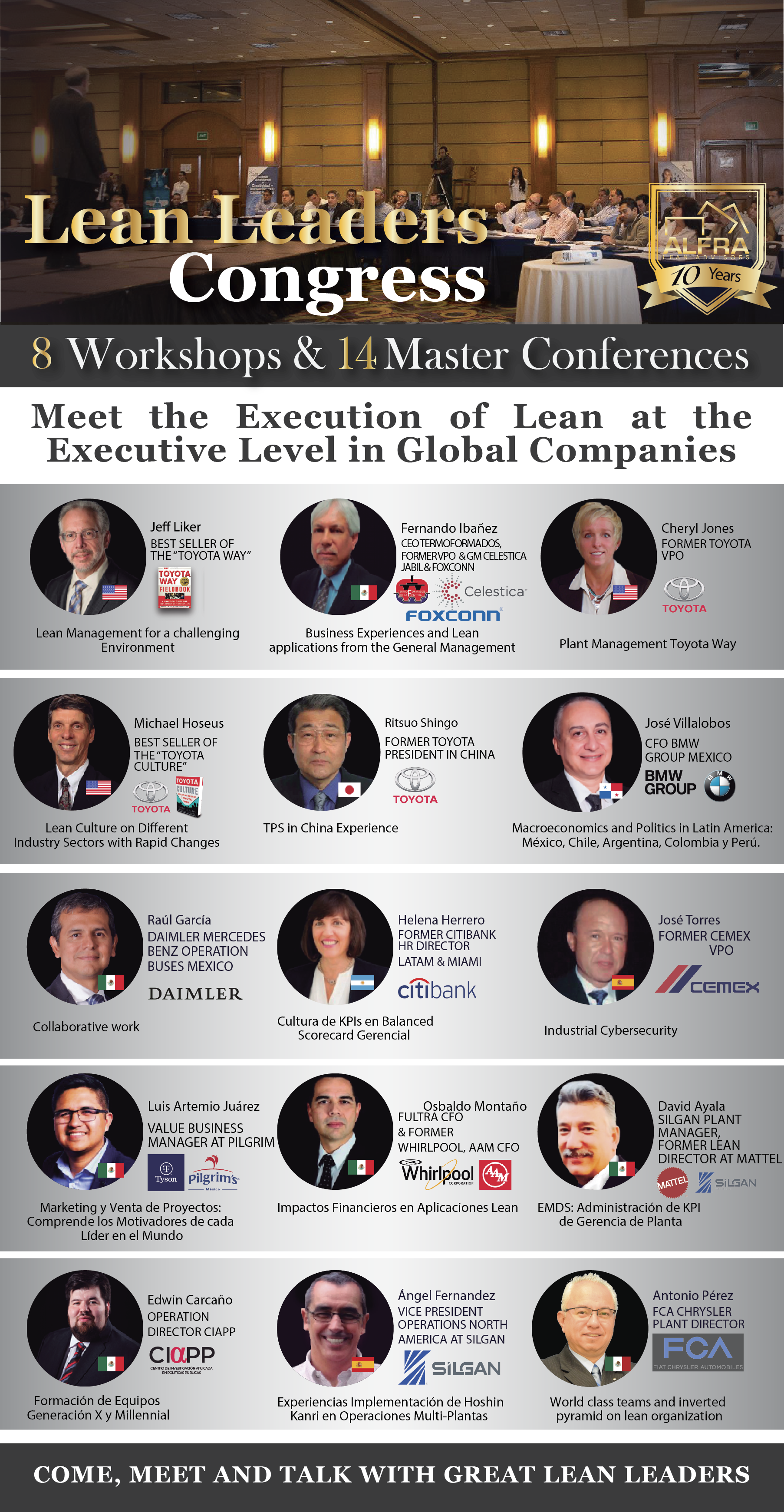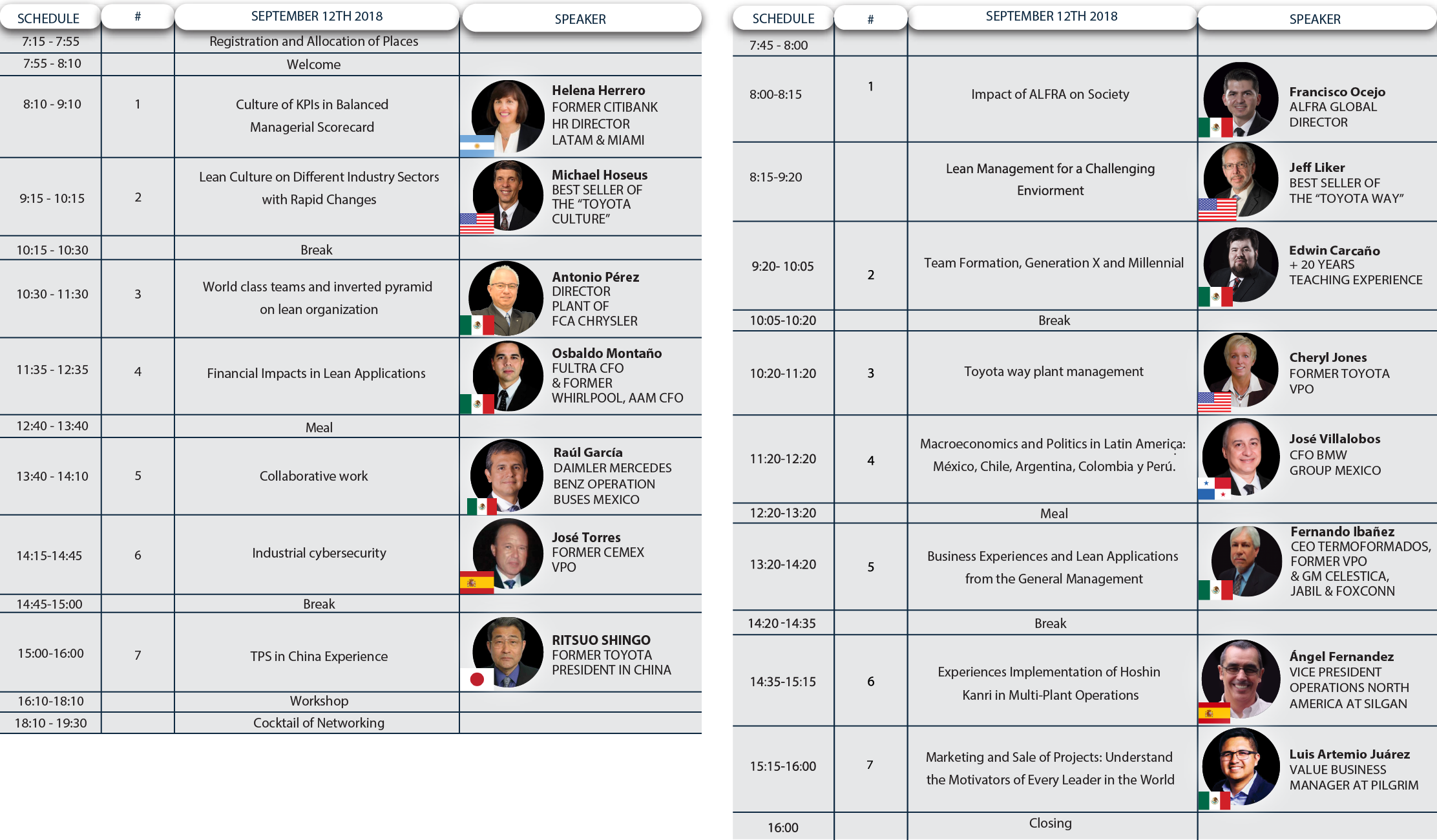 Our professors are business leaders of Mexican origin who have led Lean transformations and Senior Executives and former Toyota executives who have been trained deeply within Toyota.
Ritsuo Shingo

EXECUTIVE ADVISOR AND CONSULTANT

Former Executive President of Toyota China
and Hino Motors China
-In 1998, had newly established the Toyota first JV in China and became the first president of the JV.
-Joined Hino Motors in 2004 and was appointed as an officer responsible for China.
-In 2007 became the first president of the JV between Hino Motors and Guang-Qi Motors.
ALFRA MANAGEMENT
BEN HOSEUS

ALFRA North America Director
PHOTO GALLERY OF THE EXPERTS OF ALFRA
INCLUDED SERVICE
Training Recognition
Presentation printed in color
Coffee Break
Food
Networking Cocktail
Support staff in the courses
Simultaneous translation only during conferences, $ 300 pesos for both days