HOST: HYATT REGENCY LAKE TAHOE RESORT, SPA AND CASINO A Waterfront Lake Tahoe Resort

Experience the perfect destination to connect with family – and yourself – while enjoying the natural wonders surrounding our Lake Tahoe Resort. Located in the Sierra Mountain Range, our AAA Four Diamond hotel is a stunning lakeside destination for year-round adventure. Take advantage of our free ski shuttles and on-site ski and snowboard rental, try your luck in the Grand Lodge Casino, schedule a spa day at Stillwater Spa, or get out and explore everything that Lake Tahoe has to offer, just steps from our front door.
Course Description
To demonstrate how connecting and simultaneously developing the "Product" and the "People"
Value Streams helps accelerate your lean implementation setting a foundation for a sustainable
lean culture.
How can we change Culture

How can we develop leaders to become Continuous Improvement trainers

How can we develop leaders to lead a cultural transformation
Content
Day 1:  Self Development and Developing Others
9:00- 12:00 Early Experiences Learning to be a Lean Leader at Ford and NUMMI (Gary Convis)
12:00 to 13:00 LUNCH
13:00- 17:00 A Model of Developing Lean Leaders (Toyota Way to Lean Leadership (Jeff Liker)
—Self Development to Learn Lean Leadership
Learning to Develop Others
Day 2:  Engaging Team Members in Daily Kaizen
9:00 – 11:00 Supporting Daily Kaizen through Work Groups (Jeff Liker)
11:00 – 12:00 How I supported work groups at Toyota (Gary Convis)
13:00 to 16:00 The soft side of Engaging People at TMMK (Gary Convis)
16:00 to 17:00 Question and Answer Panel (Gary Convis & Jeff Liker)
Day 3:  Hoshin Kanri to Align Improvement Activities
9:00 – 10:30 Hoshin Kanri at Toyota (Gary Convis)
10:30 – 12:00 Hoshin Kanri to Guide Dana out of Bankruptcy (Gary Convis)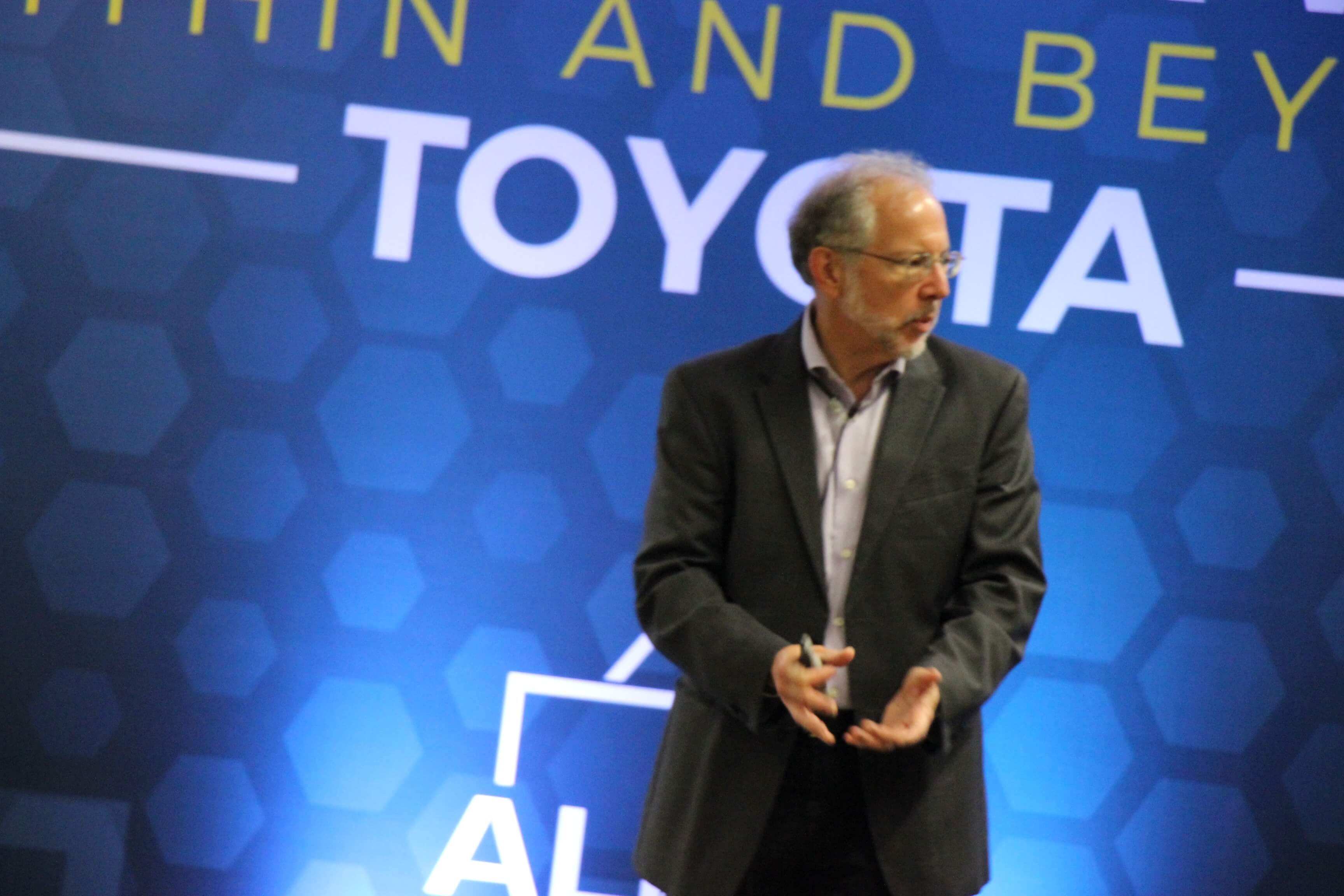 Gary Convis

Toyota Managing Officer

+44 years of automotive manufacturing experience / Former Toyota Motors North America Vicepresident / Former CEO DANA Corporation / Former COO Bloom Energy

SEE CURRICULUM
Dr. Jeffrey K. Liker is Professor of Industrial and Operations Engineering at the University of Michigan and President of Liker Lean Advisors. He is author of the international best-seller, The Toyota Way: 14 Management Principles from the World's Greatest Manufacturer, 2004 (26 languages, over 950,000 copies sold), and has coauthored nine other books about Toyota including Toyota Culture, The Toyota Product Development System, The Toyota Way to Lean Leadership (2011) and Developing Lean Leaders at all Levels: A Practical Guide (2014). In 2016 he published The Toyota Way to Service Excellence and coauthored a lean transformation business novel called Trenches. His articles and books have won twelve Shingo Prizes for Research Excellence. In 2012 he was inducted into the Association of Manufacturing Excellence Hall of Fame and in 2016 inducted into the Shingo Academy.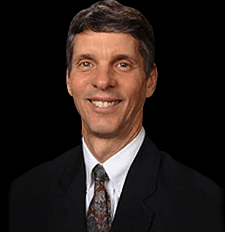 MICHAEL HOSEUS
ALFRA Toyota Team Director Former Executive Plant Manager of Toyota Kentucky
Best Seller of the Toyota Culture

Associate Executive Advisor for ALFRA Lean Advisors

Former Toyota Assistant General Manager

Former Assistant General Manager and Human Resources

Executive Director CQPO
Mike is Executive Director for the Center for Quality People & Organizations (CQPO). Mike Hoseus brings both manufacturing operations and specialization in Human Resource experience to CQPO. CQPO is an organization developed in 1999 as a vision of Toyota Motor Manufacturing to share Lean Quality philosophy and human resource practices with education, business, and community organizations. CQPO current projects with Toyota include New Hire selection and training process, Team Leader and Group Leader post promotion training, Quality Circle Leader and Manager training, and Global Problem Solving for all levels. Mike is an adjunct professor with the University of Kentucky's Lean Manufacturing Program. Mike is co author with Dr. Jeffery Liker (Author of the Toyota Way) of Toyota Culture. Mike is an adjunct professor with the University of Kentucky's Center for Manufacturing and a member of the faculty of Lean Enterprise Institute. Mike is also president of Lean Culture Enterprises. Prior to CQPO, Mike was a corporate leader for 13 years at Toyota Motor Manufacturing's Georgetown, Kentucky, plant both in Human Resources and Manufacturing. As Assistant General Manager in Human Resources, his responsibilities included personnel, safety, HR development, employee relations, benefits, training, and manufacturing/human resource teams for a plant of 8000 team members. His major initiative was development of the enhanced relationship between Human Resource and Manufacturing Mike's operational responsibilities in manufacturing started in 1987 as a front line supervisor in vehicle assembly. This included all aspects of safety, quality, productivity, cost and morale for operations. With experience as Assembly Plant Manager and eventually Assistant General Manager, his responsibilities increased to include both assembly plants including operations, maintenance, and engineering. He is a Certified Trainer in Global Problem Solving & Waste Reduction, Standardized Work and Kaizen Events.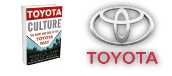 Gary Convis

Toyota Managing Officer

+44 years of automotive manufacturing experience / Former Toyota Motors North America Vicepresident / Former CEO DANA Corporation / Former COO Bloom Energy

SEE CURRICULUM
With more than 44 years of automotive manufacturing experience, Gary was Toyota North America's highest authority and handling one-third of Toyota's worldwide organization wit more than 99,000 employees and 30 Billion Sales under his command.
After twenty years experience with General Motors and Ford in quality and engineering assignments, Gary joined Toyota as General Manager of NUMMI the joint venture between General Motors and Toyota in 1984. Over the next 24 years, Gary worked very closely with many high level Toyota executives in several important functions in Japan and the US to provide the leadership and teamwork necessary to insure continuous improvement in operations, quality, and people development. Through daily hands on work with the teams, Gary's leadership lead him to be promoted to the first American President of Toyota's flagship plant in Georgetown Kentucky, and later promoted as the first American Managing Officer over North American Manufacturing. Gary also partnered with Jeffery Liker to publish a very popular book (The Toyota Way of Lean Leadership), which focuses on the important leadership characteristics and methods he learned which help make Toyota the leading global manufacturing benchmark in quality and efficiency. Following Gary's retirement in 2007, he joined several board of directors including Dana Holding Corporation. In 2008 Gary became CEO and President of Dana and lead a massive turnaround of the company through the global recession by employing the lessons he learned from Toyota. Retiring for five days in 2011, Gary joined Bloom Energy as COO and assisted Bloom to successfully grow from a small volume technical company to a high volume, high quality, manufacture of the most efficient Fuel Cells producing electricity ever developed. Based on his unique carrier, Gary is recognized as one of the leading US executives with proven first hand experience in Toyota's production systems and lean leadership management techniques. Gary continues as a Sr Advisor for Bloom Energy, and consults with various high level executives and leadership teams on The Toyota Way and Leadership.
SERVICES INCLUDED
Manual
 Coffee break & Lunch
 Course Certificate.