COURSE FOCUSED TO IMPROVE: QUALITY, SPEED, AVAILABILITY, COST AND DELIVERY.
TBD

AIRBUS, Toulouse, France
A commercial aircraft manufacturer, with Space and Defence as well as Helicopters Divisions, Airbus is the largest aeronautics and space company in Europe and a worldwide leader. 
Airbus has built on its strong European heritage to become truly international – with roughly 180 locations and 12,000 direct suppliers globally. The company has aircraft and helicopter final assembly lines across Asia, Europe and the Americas, and has achieved a more than sixfold order book increase since 2000.
COACHING CYCLES WITH REAL APPLICATION:
TRANSLATED TO 17 LANGUAGE

S

As a proven leader in the global aerospace sector, Airbus designs, produces and delivers innovative solutions with the aim to create a better-connected, safer and more prosperous world.
These cutting-edge products and services – which span the commercial aircraft, helicopter, defence, security and space segments – benefit our wide-ranging expertise and continued emphasis on innovation.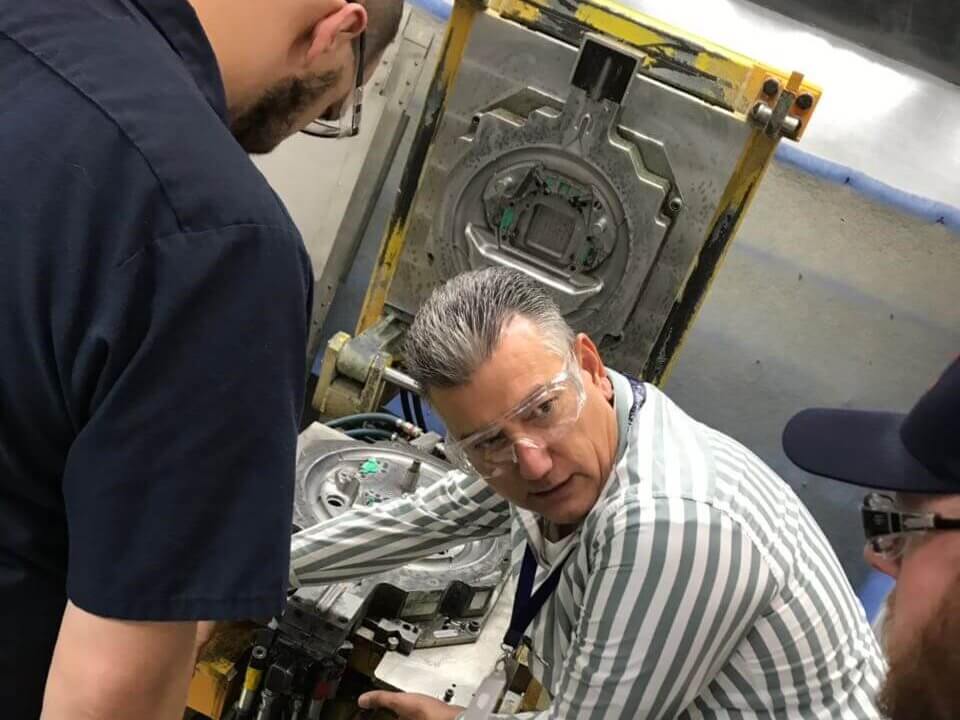 Learn how to define projects and annual challenges

Learn to Coachear and Direct your Team towards the results focused on Process.

Achieve Superior Results using Toyota Kata Coaching
Plant Directors

MANAGEMENT STAFF

Media Managers responsible for Improving the Process

Senior Executives who want to improve a Lean Culture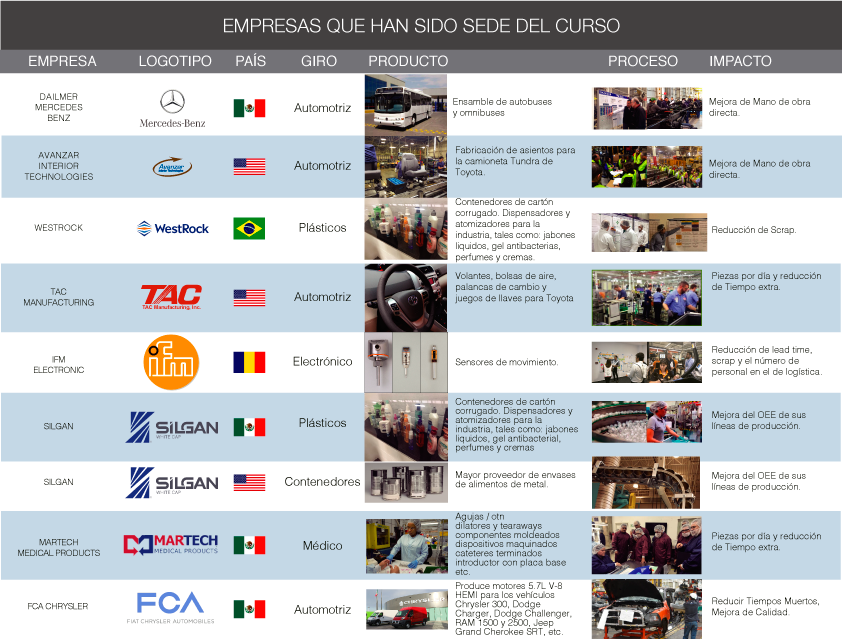 Francisco Ocejo

ALFRA Global Director & Founder

Liker Lean Advisors Vice President
Toyota Kata Ambassador & Pioneer Mexico
Executive Director CAMESCOM MTY
AROMALI Founder

Former:
Former Lean Manager at Celestica
Former VP IISE

Education
B.S. Industrial Engineering at Tec de Monterrey
Several Lean Certifications from international Institutes
Francisco has expertise in Lean Culture and Business Transformation from Top Management Vision and Coaching Toyota Kata, Lean Manufacturing, Lean Office.
Francisco Ocejo is leading Alfra Lean Advisors Americas & Europe a Consulting firm with over 1,500 customers companies from many countries. He also is the Vice President of Alfra Institute, a education organization to develop the top Management under a Lean MBA degree formed with Former Toyota executives and  Top worldwide Management.
 He has been learning, applying, and teaching the Toyota Production System in Canada, USA, Mexico, Brasil, Costa Rica, Latin America, Europe & Japan.. He has taught and applied Lean Manufacturing tools (5S's, SW, SMED, Jidoka, Poka Yoke, Heijunka, JIT, etc.), from the senior management level to the operational levels closest to Gemba fro over 150 companies from  international corporations, to mid-size and small family businesses from diferent industry sectors such as: Service, Logistics, Aerospace, Automotive, Electronic, Bank, Ceramic, Education, Defense Electronic, Food & Beverage, Gas & Oil, Electric Manufacturing, and several manufacturing sectors. 
Francisco is a Toyota Kata Ambassador and Pioneer to spread the Toyota Kata in Mexico, he has been applying Toyota Kata with his colleague Dr. Jeff  Liker ( author of the best seller the toyota Way) in USA, México, Brazil, Europe for several plants from different industry sectors.
He also applyied TPS with many other Coaches in companies with the hieghest TPS people development. He is  Pioneer organizer for JAPAN TOURS in Mexico.
He has been constantly trained by the Best Seller "Toyota Way (800 hrs)," the Former Toyota President of JV Toyota China Mr Shingo (360 hrs), and Several Toyota top Management ( + 1000 hrs).

Olivia is a Human Resources Leader with more than 40 years experience in the Industry, currently retiring and continuing her mission to share knowledge and experience.
Exposure to Continuous Improvement started back in mid 80's, with Productivity, Quality Circles, Standardization.
In 1990 as Human Resources Manager in DEC (Digital Equipment Corporation), learned and applied  Lean tools like Just In Time, Kanban and Process Map (called in that time Actual vs Theoretical-A△T).
Olivia, as first executive woman in Motorola de Mexico/Caribbean and Central America, lead Six Sigma for Human Resources while integrating One Country Model for Mexico.
Introducing Toyota Way (2001) into Mexico (TMMBC) as HR Leader, has been probably one of the greatest journeys in professional life, by challenging every standard already in place in North America and Japan,  to function in Mexico.
Bringing Toyota culture principles to a complex country and design strategies and infrastructure for the next 10 years, was successful and equally exciting!
Olivia joined Honeywell- Automotive sector, to lead HR Latin America, implementing the initial steps of HOS-using lean principles and TPS. Olivia lead the transformation of 14 sites in Americas (Canada, US, Mexico and Brazil), by using Organizational Development, integrating lean tools and practices to create a strong CI culture . This amazing journey gave Olivia deeper insights and contrast on TPS and TW application.
In latest years, by joining UTC Aerospace Systems, now Collins Aerospace, Olivia was instrumental to introduce ACE  (UTC Operating System based in Lean and TPS), transforming business results in Mexico Operations, as benchmark to UTAS.
Olivia's main skills: Toyota Kata, Toyota Way, Leading Change, Team Development, Embody Lean Culture, LSW,  Lean Leadership, OD using Star Model, Servant Leadership-Serving Center of the Universe, Tier Accountability Meetings and Gemba practices, Hoshin Kanri/Strategy/Goal Deployment, Problem Solving , VSM, SIPOC, PDCA-Kaizen, among many other initiatives and tools.
Olivia has created a unique way in integrating HR and all functions and leaders in evolving business towards a continuous improvement culture.
As Peter Drucker said: "Culture eats strategy for breakfast"…
  Transformation is impossible if status quo is still an option…
Olivia is former HR Director for Collins Aeropsace-, supporting Projects and Strategies for ASG Operations. Business Sectors: Computing, Electronics, Automotive, Consumer Products and Aerospace.

Edgar has multicultural experience (Romania, Hungary, Japan, Russia, Mexico, Colombia, Spain, USA…) providing support to companies on their improvement journey based on developing teams to improve the quality of people & processes, in several industries including: Automotive, Electronics manufacturing, Food & Beverages, Plastics, Shared Service Centers, logistic services, among others.
Edgar has lead the ALFRA European operations since 2014, developing organizations in countries like Spain, Romania, Russia, or Hungary. He recently provide support to companies like Bosch, Hino Motors, Mercedes Benz, Kimball, Zebra technologies, Takata, Inteva Products, Dawn Foods, BOA, Mars, Rubbermaid, Faist Group, Emerson, Exide, Harsha Engineers, Steelcase.
Edgar is advisors for several organizations at leadership level, providing support in languages like English, Spanish and Romanian.
Since 2014, Edgar has been developing coaches using the Toyota Kata approach, creating internal capability within the companies.
He is an operational excellence speaker at international level Lean Conferences & Summits.
He has developed and coached over 1000 managers & leaders in the Lean management philosophy.
Certified as Lean Practitioner & Six Sigma´s Black Belt by the IIE, Atlanta , Georgia.
Industrial Engineering & Management Bachelor Degree from Universidad Autonoma de Nuevo Leon.
Edgar has received direct coaching and professional development from renowned leaders like:, Ritsuo Shingo (Former Toyota President ), PhD. Jeffrey Liker (The Toyota Way), Gary Convis (Former VP at Toyota N.A. )

Dr. Jeffrey K. Liker is Professor of Industrial and Operations Engineering at the University of Michigan and President of Liker Lean Advisors. He is author of the international best-seller, The Toyota Way: 14 Management Principles from the World's Greatest Manufacturer, 2004 (26 languages, over 950,000 copies sold), and has coauthored nine other books about Toyota including Toyota Culture, The Toyota Product Development System, The Toyota Way to Lean Leadership (2011) and Developing Lean Leaders at all Levels: A Practical Guide (2014). In 2016 he published The Toyota Way to Service Excellence and coauthored a lean transformation business novel called Trenches. His articles and books have won twelve Shingo Prizes for Research Excellence. In 2012 he was inducted into the Association of Manufacturing Excellence Hall of Fame and in 2016 inducted into the Shingo Academy.