Toyota Kata In Field
Experience the Powerful Coaching & Improvement Routines on the shop floor
Sibiu, 5 – 7 July
AN INNOVATIVE MANAGEMENT SYSTEM
TK (Toyota Kata) is a brilliantly innovative management system that provides the means to achieve two equally important objectives:
A methodology to achieve challenging objectives that are currently beyond a team's ability to reach, and…
Developing managers and leaders as coaches for creating a culture of continuous improvement, adaption, and innovation. This is done through simple, easy-to-teach, time-efficient, daily routines.
Key benefits
The Improvement Kata and Coaching Kata course is a powerful experience for teams or organizations that want to develop a culture of continuous improvement, adaptation, and even innovation. You will learn the fundamentals of how to apply practice and coaching routines in your organization, and acquire an overview of this ground-breaking new approach.
Providing a systematic, scientific routine that can be applied to any problem or challenge.
Commonizing how the members of an organization develop solutions.
Migrating managers toward a role of coach and mentor, by having them practice coaching cycles.
Framing PDCA in a way that has people taking small steps every day
Hands On – Gemba Workshop at Host Company
TRAINING DETAILS
Dates and Location
5, 6  & 7 July, Sibiu, Romania.
Language:
English
TRAINING ACTIVITIES
Learn the Kata Method
Step by step explanation of the Kata method and deployment strategy.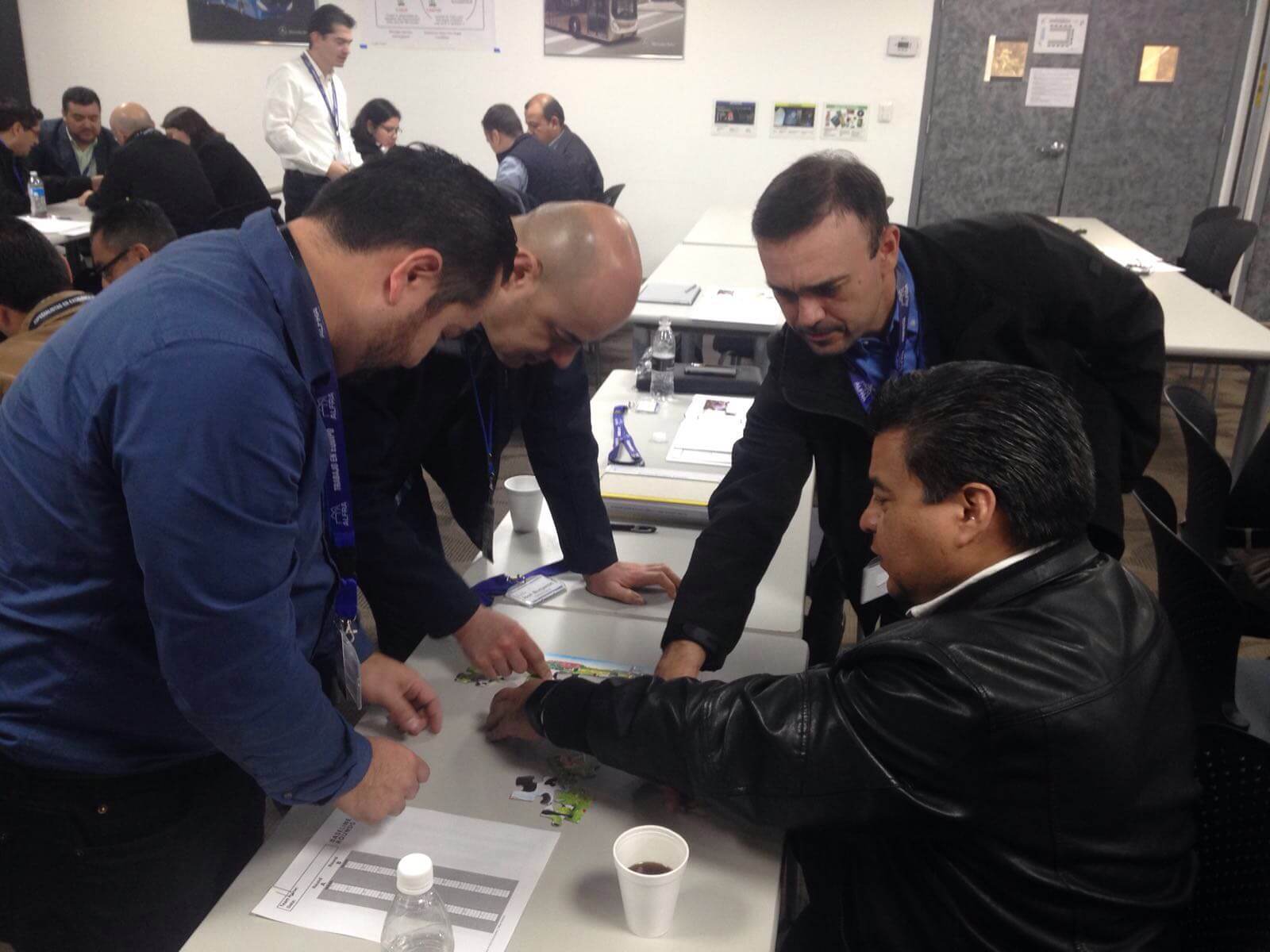 Group Discussions
Learn & share experiences with managers from different industries, with team based activities.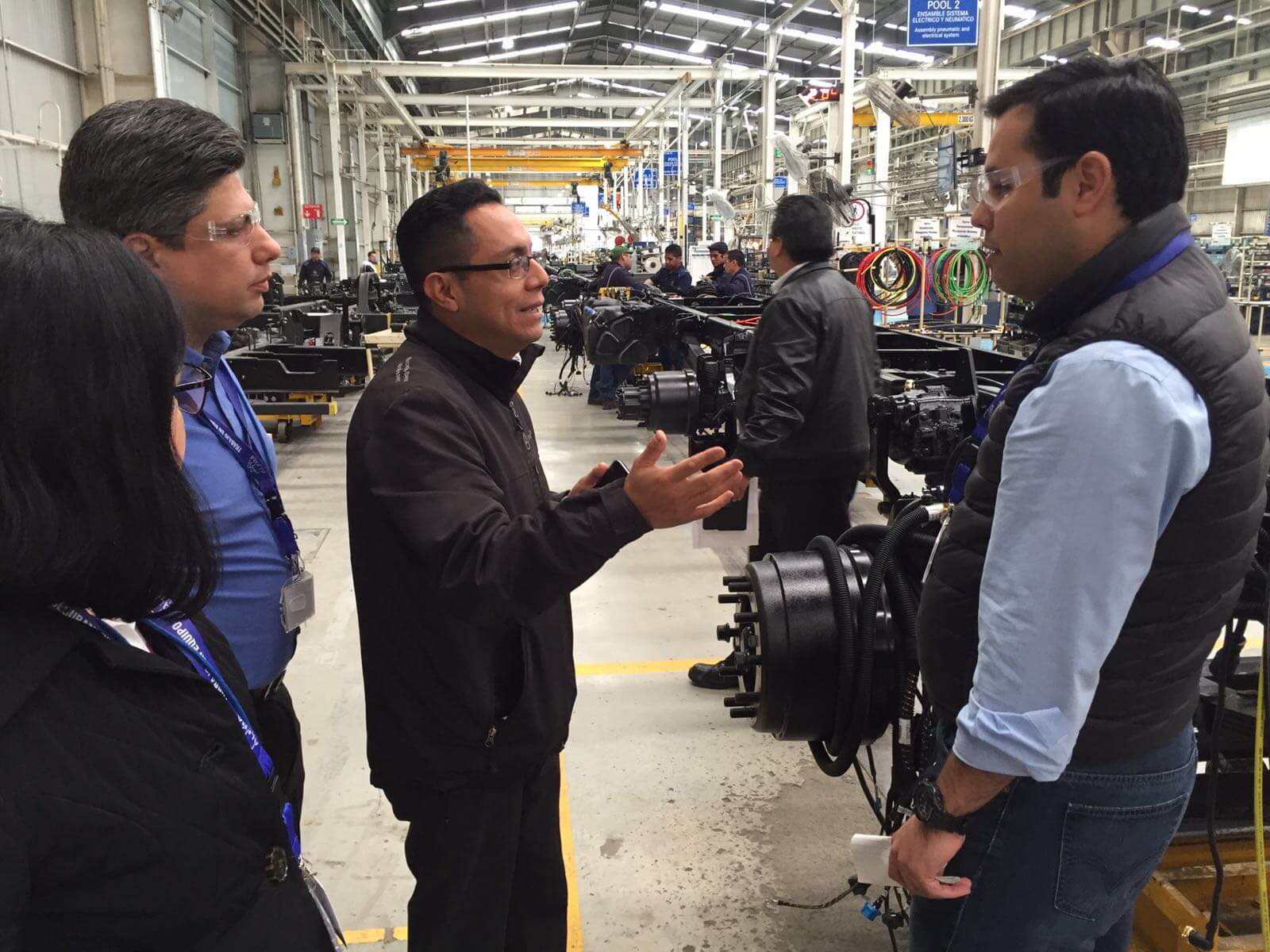 In field Kata Practice
Kata practice on the shop floor of the host company,performing several coaching and improvement cycles.
WHO SHOULD ATTEND?
Recommended Industries
Manufacturing Companies: Automotive, Electrical/Electronic, Pharmaceutical, Food & Beverages, Printing, Plastics, among others.
Who should attend?
Senior managers, leaders and  middle managers in development, from all industries and businesses that have been on the Lean journey and / or interested in creating a sustainable culture of continuous improvement through use of the cutting edge management methodology of Toyota Kata.
Investment:
970 Euro /person + VAT
TRAINING AGENDA: BODY OF KNOWLEDGE
Day 1. The Improvement Kata Seminar - Theory and Initial Practice
Deep exploration into the theory and research that underlies the overall Toyota Kata methodology. This day introduces and explains new research findings about how Toyota manages its people and sustains a culture of continuous improvement.
It develops awareness of a model of leadership and a method of management through which organizations can more efficiently cultivate adaptiveness, innovation, and sustained competitive advantage within their workforce. The described behavior routines are universally applicable in any organization or setting, old or new; manufacturing, service industry, administrative, healthcare, financial, etc. The course includes a ½-day hands-on practice exercise using a video based manufacturing case study. Finally, we cap off the experience with a discussion on how organizations are working to shift toward this management model.
Days 2 & 3: Kata in Field Practice
The next 2 days we will center in the practice of the Kata routines on a real scenario in the facilities of the host company.
Students gain direct insight into the power of these methods through repeated personal practice.
Small teams will be assembled at this event where they will work together and strive to achieve ever higher levels of performance using the TK methods, thereby gaining familiarity with those methods.
Host Company: IFM Efector SRL,  Sibiu
IFM Efector produces the highest quality industrial sensors and controls.
Quality, innovation, exceptional service and more than 40 years close to the user: ifm electronic is the right choice in terms of automation. From position and process sensors, object recognition, diagnostic and identification systems up to networking and control systems.
About IFM Efector
Quality "Made in Germany", ifm stands for high-quality products. ifm is closely connected to Germany as a location for industry with its corporate headquarters in Essen and more development and production sites in the Lake Constance region where about 88 per cent of the portfolio are developed and manufactured. Other production sites in large sales markets such as Singapore, the USA, Romania and Poland allow fast reaction to regional market requirements.
Plant Location
Strada Salzburg, Sibiu, Romania
Instructor
Francisco Ocejo
Toyota Kata Ambassador
Francisco is a Toyota Kata Ambassador and the first Mexican who taught and spread the Toyota Kata.  He has been applying Kata with  Dr. Jeff Liker  and many other Coaches in  several companies.
Francisco has over 12 years helping to develop people in TPS principles and assisted in many operational improvements at several companies. For over 5 years he has been coached by Dr. Liker and Mr Shingo, the former President of the  Toyota-China joint venture. He has also been trained by various Toyota top managers over the years.
Trajectory Highlights - Expand Biography
Francisco is a former leader & manager of the Lean Culture Transformation working with BlackBerry (RIM), Palm, HTC as their principal customers. This transformation involved over 5,000 people. The Business Unit started with scrap of over $1 Million a month, high absenteeism, low productivity, long production lead times and internal and supplier quality issues.
By coaching the Leadership team through a Lean Transformation beginning with the training people through all levels they were able to reduce scrap to only 0.035%, achieve 100% On-time-delivery, improve process flow and lead times and dramatically increase Direct Labor Efficiency.
Francisco has taught classes for students in over 15 Universities, lecturing in various Congresses in Mexico on TPS and Kata.
Francisco holds a Bachelors of Science in Industrial and Systems Engineering from the Monterrey Technical Institute. He also has MBA from IPADE. He is a certified Six Sigma Black Belt from the Institute of Industrial Engineers, and has certifications in the Theory of Constraints and Thinking Process from the EGADE of the Monterrey Technical Institute.
TOYOTA KATA: Coaching Cycle
The Improvement Kata
A four-step sequence that is a systematic, scientific pattern for managing teams. Practicing it helps any team get better at meeting goals and challenges.
The Coaching Kata
A set of teaching routines that help you develop coaching skill. It is a coaching pattern that helps managers teach Improvement Kata thinking and acting.
How do you develop everyone in the organization to set strategically-aligned goals and work toward them, on time, based on the scientific method? How do you sustain this? How do we get comfortable with challenges and successfully navigate the grey zone between here and there? The Improvement Kata and Coaching Kata provides you with the answers to these questions in a comprehensive management system designed for the twenty-first century.
Companies working with us in Lean:
Do you want to go further? we can answer any question
CONTACT US