Social hosted video URL is empty.
The Best Top Executives from great companies are those who can align the right Leadership with the right principles, vision and Management. Few companies are great, and Toyota is one of them. Toyota Culture with Lean Leadership has been deployed around the world with some spectacular successes. Most programs teach traditional, outdated management philosophies. Alfra has created a unique and innovative master's degree program based on modern principles from the Toyota Way.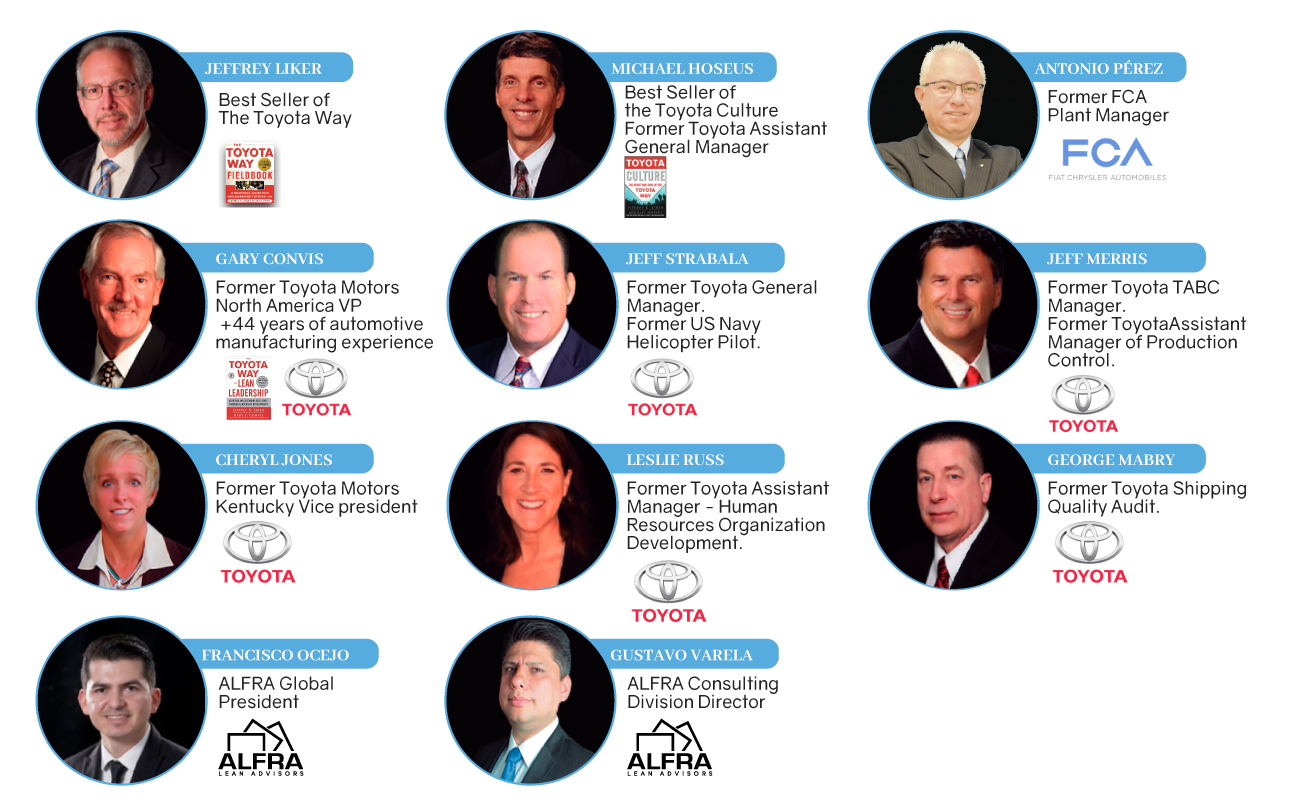 ALFRA after several years decided to take the best of leading company manufacturing models such as TOYOTA WAY, TOYOTA CULTURE, and WCM used by several companies around the world, with excellent results. The resulting model achieves the involvement of management, the systematic approach of the kaizen methodology directly connected to the company's results state by implementing each of the pillars of the model in conjunction with Toyota's philosophy.