Introducing Virtual Utility
Your Private Electric Co-Op

The first utility-grade network designed for the end user that delivers full visibility and control with a turnkey, integrated solution.
Seamless Resiliency

Safely delivers uninterruptable power and business continuity. (The R3Di® system)

Re-visioned Reliability

Sets a new industry standard and always works when needed.

Cost Control

Lowest cost/kWh in the industry with state-of-the- art 24/7 asset monitoring. (Grove)

Path to Zero

Decreases CO2e with an adaptable solution for renewables. (ESG)

All the functionality of a public utility or coop located on private property, or in a substation

Independent energy position of Supply and Demand, enabling the use of any type of power source (renewable or fixed firm)oneither side of the meter.

Can be owned, usually part of an overall Energy Services Agreement for supplying overall economics and/or ESG initiatives

Enablesbothrenewable baseload through grid resiliency and verifiable SocietalReturn on Investment (SROI)
R3DI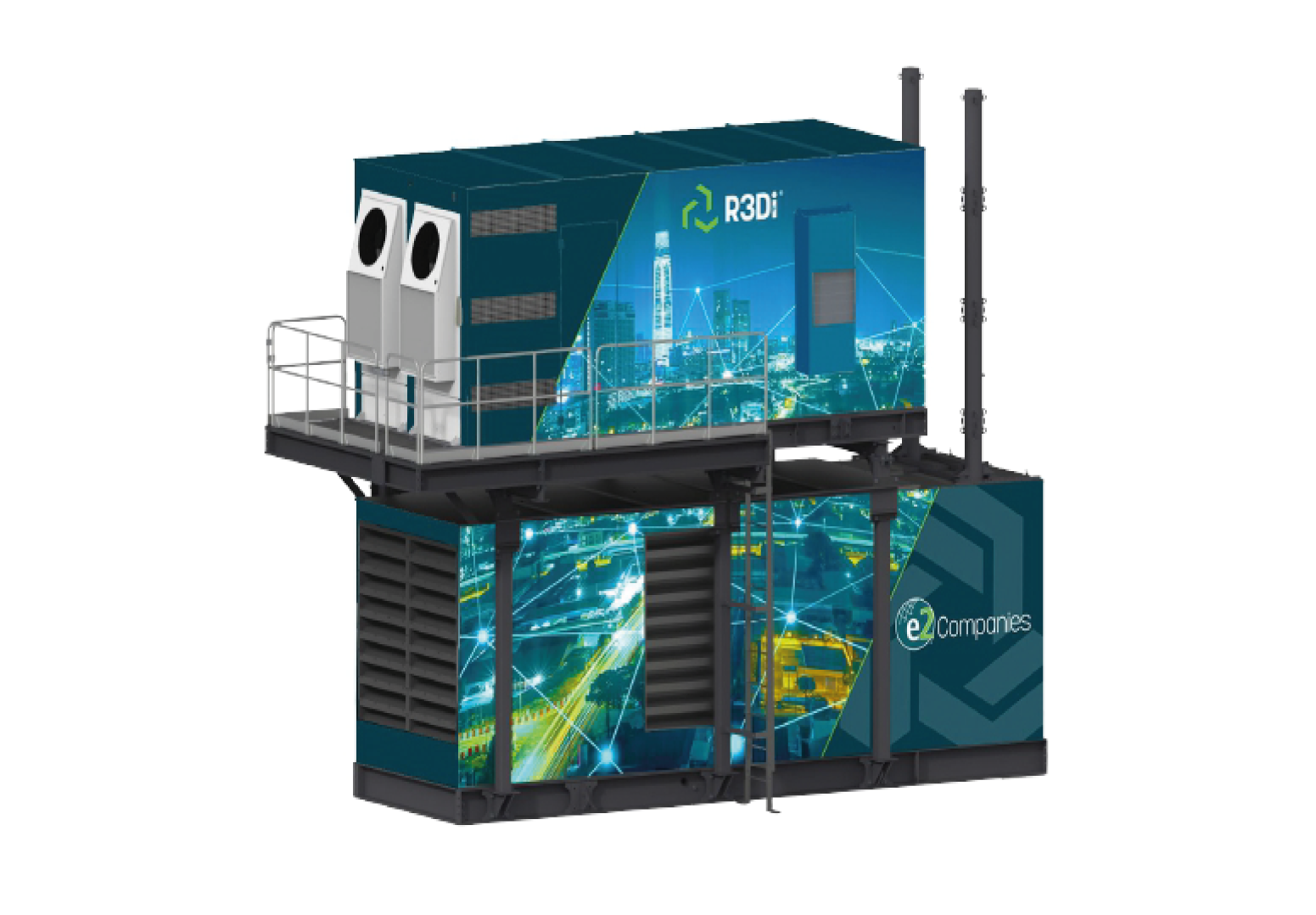 OUR SOLUTION: THE R3Di®
---
The R3Di® System provides Businesses as well as Power and Gas Utilities with a solution to support the transition into the distributed utility paradigm while improving efficiency, resiliency, reliability, sustainability, and financial outcomes. A true PATH TO ZERO solution.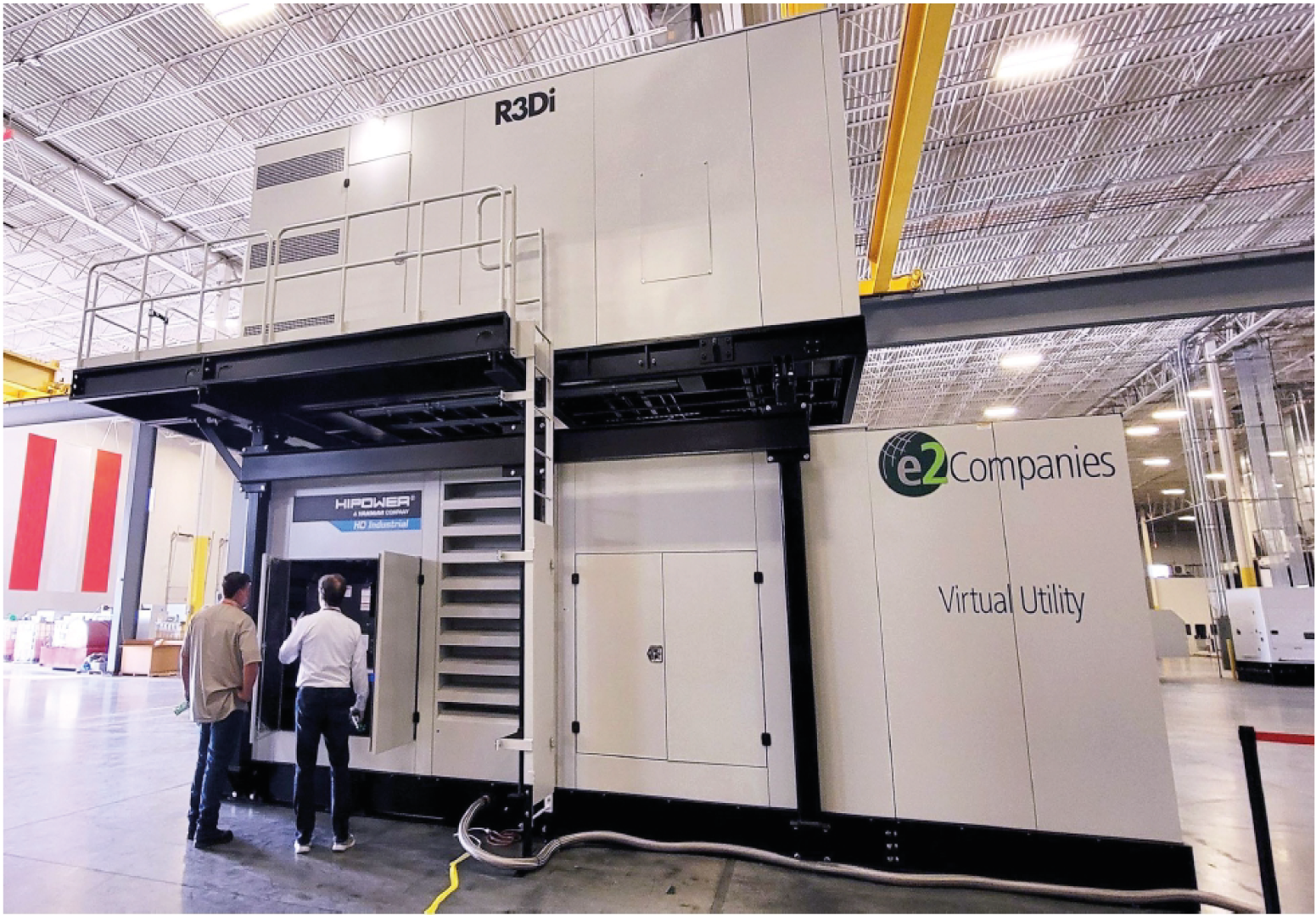 The Turnkey Product Solution for Uninterruptible, Conditioned Power
---
1MW tiered unit shown with battery energy storage system and double conversion inverters mounted over engine generator.
CUSTOMER VALUE
Providing energy autonomy – an independent source of power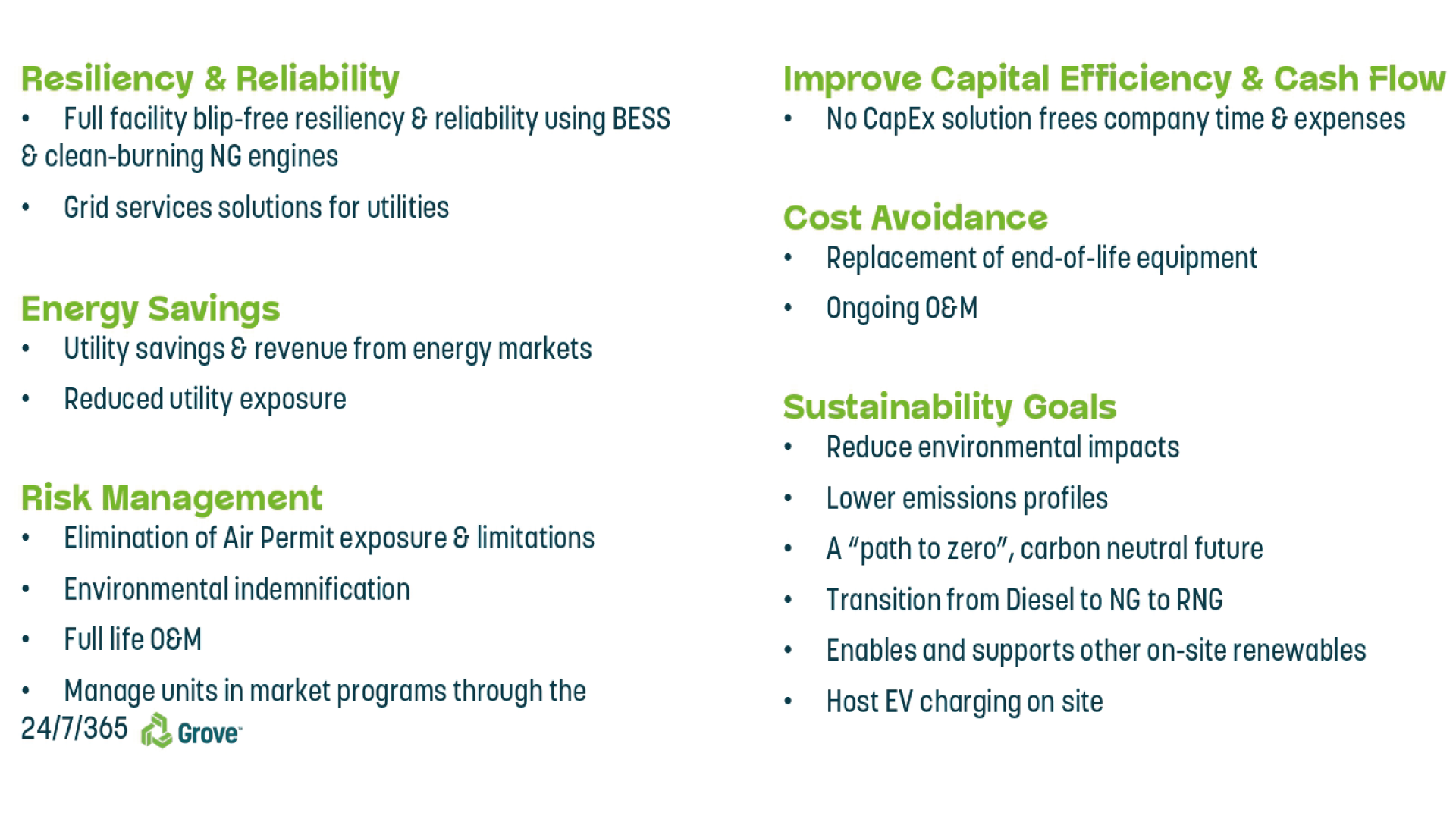 ESG
Virtual Utility® delivers energy autonomy and provides an adaptable solution for a wide range of renewables.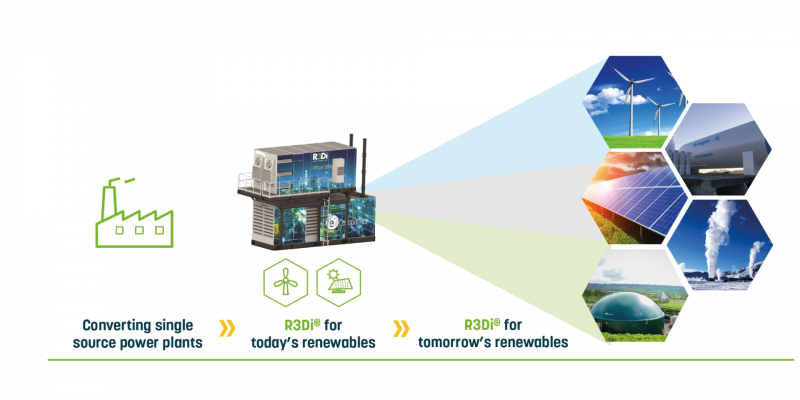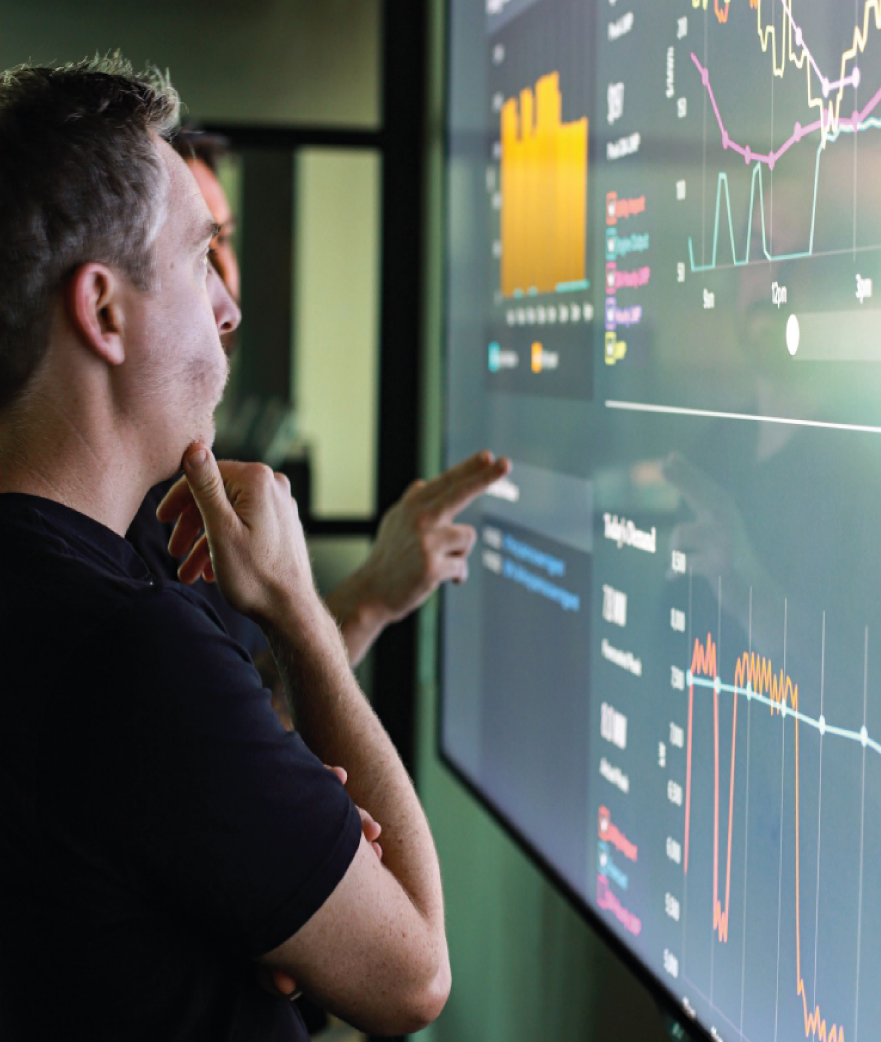 GRID RESPONSE OPTIMIZATION

OF VIRTUAL ENERGY
The Operational Hub for Distributed Assets
Asset optimization Asset health monitoring

Weather monitoring

Remote dispatching

Demand Response (where applicable)

Market alerts, pricing analysis Reporting