ALFRA LEAN ADVISORS
Cultura y Liderazgo Lean a nivel Ejecutivo
SOBRE NOSOTROS:
En ALFRA queremos crecer juntos contigo y la sociedad, tenemos el compromiso de formar CULTURA LEAN proveer soluciones integrales a través del LIDERAZGO que ayuden en la transformación de empresas que deseen un cambio cultural y RESULTADOS de negocio. A lo largo de 10 años hemos capacitado a más de 5,000 ejecutivos de más de 1,500 empresas de distintos giros industriales y de tamaños AAA hasta empresas pequeñas y medianas en Europa, Asia y todo América de manera presencial y globalmente de manera virtual.
PRESENCIA: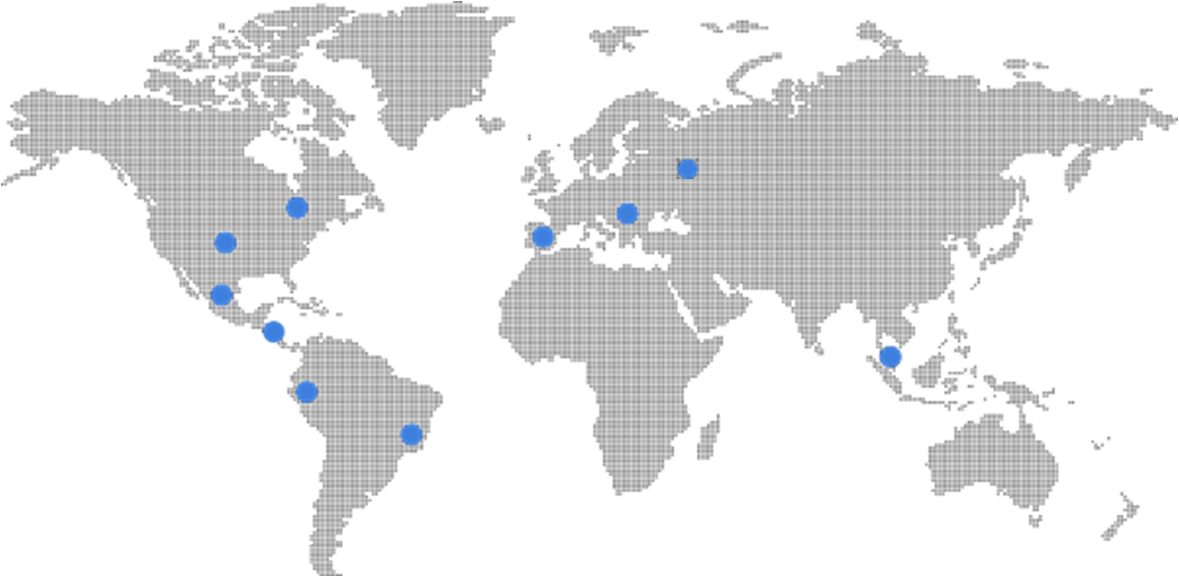 RESPALDO ACADÉMICO
Engineers

Masters

PhD from American, Mexican, German, and Japanese Universities

Business Schools Graduates and Professors

Best Sellers
NUESTRO EQUIPO
El Equipo de Consultores de ALFRA está conformado por:
Ejecutivos de Toyota Japón, China y USA que fueron responsables de operar y mejorar a Toyota por décadas.

Directores y Gerentes de Empresas de Clase Mundial, con experiencia consolidada aplicando los principios de The Toyota Way y otras Filosofías de primer nivel con Certificaciones a Nivel Internacional.

30 Consultores y Administrativos, 3 Consultores CEO, 3 Toyota Way "Best Sellers"
NUESTRO PORTAFOLIO
Especialidades. Los Consultores cubren las siguientes áreas de especialidad:
Alta Dirección (CEO, COO, GM)

Gerencia de Planta

Recursos Humanos

Operaciones (Producción/Calidad)

Supply Chain

Gerencia de Mejora Continua

Ingeniería

IT

Finanzas

Marketing / Ventas
ALGUNOS DE NUESTROS CLIENTES
"Estamos convencidos que, ahora más que nunca, para perdurar, las empresas requieren una estrategia integral a largo plazo y una excelencia operacional. En ALFRA Lean Advisors, estamos altamente comprometidos con el desarrollo de sus personas y procesos con el fin de construir una  organización en continuo aprendizaje  y mejora".
NUESTROS SOCIOS COMERCIALES
COLABORAMOS PARA SER MÁS FUERTES
W3 Group
W3 Group LLC, es un grupo de consultoría y entrenamiento reconocido a nivel mundial por su experiencia en la enseñanza y el despliegue organizacional de la Mejora Kata y Coaching Kata, definida en el libro "Toyota Kata" por Mike Rother.

Liker Lean Advisors
Liker Lean Advisors es una consultora dedicada 100% a practicar los fundamentos del Toyota Production System a través de la metodología "Toyota Way"

Institute of Industrial Engineers
The IIE (Institute of Industrial Engineers) es el instituto más grande de ingenieros industriales en el mundo con sede en Atlanta, Georgia con presencia en América, Asia y Europa.
Tecnologia Professional
Tecnología Profesional es una firma basada en Costa Rica, ofreciendo soluciones de clase mundial en consultoría y formación en el área de Centroamérica y Peru.
EDGAR CARDENAS – EUROPE OPERATIONS DIRECTOR
OUR SUPPORT TEAM
WE ARE EMPOWERED BY PASSION