LEAN OFFICE
ÎMBUNĂTĂȚIREA PROCESELOR TRANZACȚIONALE
LEAN APLICAT LA PROCESELE TRANZACȚIONALE
OBIECTIVE
Arată principiile Lean aplicate la procesele funcționale și tranzacționale, unde "CE" este prelucrat sunt informația sau persoanele, precum și relațiile între departamente în scopul de a îmbunătăți procesele de birouri și administrative prin eliminarea pierderilor, reducerea timpului de servire (viteza), îmbunătățirea productivității (flexibilitate) și nivelul de calitate al serviciilor (satisfacția clienților).
GENUL CURSULUI:
Exerciții practice și studii de cazuri
Exemple de succes din viața reală pentru îmbunătățirea proceselor
"Value stream maps" din diferite domenii tranzacționale
Opțiuni de urmărire după curs (gratuite)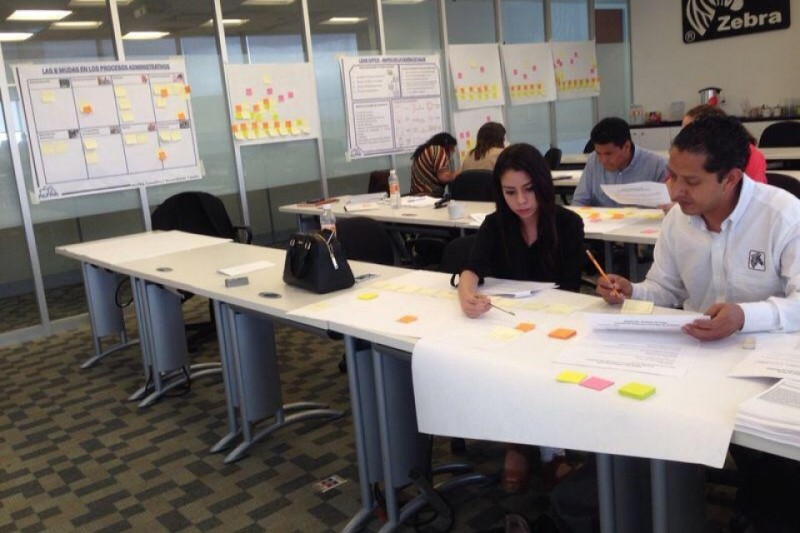 PUBLIC ȚINTĂ
Senior Leadership, Manageri funcționali (dep:HR, Financiar, Vânzări ..), Manageri de proiect, Manageri de producție, Practicieni Lean
DURATA CURSULUI
RECOMANDAT INDUSTRIILOR:
Manufactură (Automotive, Produse alimentare, Materiale plastice, Electronice …), & Servicii (Bănci, IT și Companii care au la bază proiecte).
LOCURI LIMITATE:
EVALUAREA PARTICIPANȚILOR ACESTUI CURS
Aplicabil în Compania mea
Capacitatea Instructorului de a clarifica și transfera cunoștințele
Calitatea informațiilor furnizate
BENEFICII & REZULTATE
După curs participanții vor fi capabili:
Să identifice în mod clar ceea ce adaugă valoare și ceea ce este pierdere din punctul de vedere al diferiților clienți
Să dezvolte sistemul Lean pentru procese sigure și flexibile
Să ofere îndrumare în primii pași pentru o călătorie Lean
Cum să asigure și să atingă certitudinea nivelurilor de servicii pentru fiecare proces
Să identifice și să rupă constrângerea interdepartamentală cu fundamente, pentru a permite adevăratul lucru în echipă
AGENDA CURSULUI: CORPUL DE CUNOȘTINȚE
DESCARCĂ BROȘURA
VEZI ORDINEA DE ZI, INVESTIȚIA, INSTRUCTORII ȘI CERINȚELE
INSTRUCTORI
Edgar Cardenas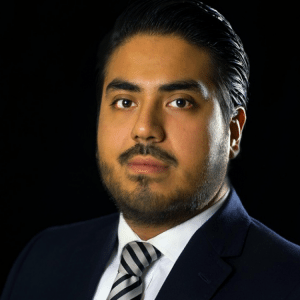 Experiență internațională (America & Europa) în implementare și formare operațională de excelență, în domeniul producției și de servicii, ajutând mai mulți clienți pentru a dezvolta oameni și procese în călătoria lor de transformare Lean, în mai multe sectoare ale industriei, inclusiv: Manufactura Electronică, Alimentară, Plastice, Automotive, Servicii financiare, Servicii de logistică, printre altele.
Co-dezvoltator al evaluării modelului Toyota Way
Instructor corporativ Lean Office pentru mai multe companii (de producție și servicii)
Pregatire profundă la evaluarea modelului OpEX Shingo Prize (2011 v.)
A oferit consultanță mai multor companii, conducând inițiativele și proiectele de îmbunătățire, folosind principiile Lean și sistemele de implementare
Lider de dezvoltare pentru Lean Manufacturing E-Training și Materialul pentru Lean Manufacturing Simulator
Vorbitor de excellență operațională la conferințele IIE din Mexic și summituri internaționale de Inginerie.
El a instruit în Companii peste 600 de ingineri și manageri în gândirea Lean
Dezvoltat în Lean Leadership, Hoshin Kanri și Schimbare Culturală de PhD. Jeffrey Liker (The Toyota Way) & Gary Convis (Former VP at Toyota N.A. )
Experiență în Teoria Restricțiilor pentru a crește capacitatea sistemelor, de asemenea capabil în planificarea strategică, folosind procesele de gândire TOC
Fost  Lean & Six Sigma Team Member în RIM CFT la Celestica Monterrey.
Fost Vice Președinte  Asociat Financiar al Institute of Industrial Engineers (IIE) Mexico
Certificat Lean Practitioner  de către IIE, Atlanta , Georgia
Certificat Six Sigma´s Black Belt de către IIE, Atlanta , Georgia
Grad de studii Industrial Engineer la U.A.N.L. Mexico
Francisco Ocejo
-Industrial and Systems Engineer graduated from Tec de Monterrey
-ALFRA Consulting´s General Director, a company specialized in consulting and training, with the participation of Senior Consultants, researchers ¨Best Seller¨ and former Toyota´s Regional Vice-President.
-Former Lean Manufacturing Manager for Celestica in Reynosa, Mexico. A company with 250 million in sales annually.
-Former WCM Leader for Celestica in Monterrey, Mexico. A company with 1 billion in sales annually.
– Trained over 5000 people in Lean Manufacturing.
– Has certified to the IIE, USA over 300 Engineers, Managers and Directors.
-Key consulting Knowledge in Lean Manufacturing- Six-Sigma- TOC – Strategic Planning.
-Certified Black Belt certified by the IIE Atlanta, Georgia, USA.
-RE-Certified by the IIE Atlanta, Georgia, USA.
–Knowledge in the Shingo Prize Model.
-Current Senior Lean Consultant Transformation in large companies which are implementing cultural change through the Toyota Way.
-Have conducted Strategic Planning Studies at the University of Essex, England.
CONTACTAŢI-NE PENTRU MAI MULTE INFORMAŢII