Învăța metoda Lean de a "rezolvarea problemelor"
Rezolvarea problemelor este nucleul sistemului de management Lean.
Toate instrumentele sistemului Lean sunt concepute pentru a identifica problemele. Aveți expertiza și standardizarea pe toate nivelurile organizației dvs. pentru a le rezolva?
Nivelul implicării și antrenamentului pe care îl are organizația dvs. în rezolvarea problemelor, va determina succesul și menținerea excelenței operaționale.
PUBLIC ȚINTĂ:
Senior Leadership, Functional Managers( HR, Finance, Sales..), Project Managers, Operations Managers, Lean Practitioners,
DURATA CURSULUI
Lean systematic Problem Solving – 8 Hours (1 Sessions)
Gemba real time Problem Solving – 16 Hours (2 Sessions)
Introducerea în "Rezolvarea problemelor"
RECOMANDAT INDUSTRIILOR:
All kind of companies, Manufacturing & Services
LOCURI LIMITATE:
6 teams (30 participants)
INSTRUCTOR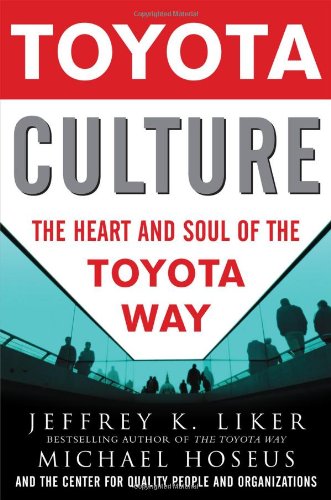 MICHAEL HOSEUS
Executive Director for the Center for Quality People & Organizations (CQPO). Mike Hoseus brings both manufacturing operations and specialization in Human Resource experience to CQPO. CQPO is an organization developed in 1999. Current projects with Toyota include New Hire selection and training process, Team Leader and Group Leader post promotion training, Quality Circle Leader and Manager training, and Global Problem Solving for all levels.
Adjunct professor with the University of Kentucky's Lean Manufacturing Program.
 Co author with Dr. Jeffery Liker (Author of the Toyota Way) of Toyota Culture.
Adjunct professor with the University of Kentucky's Center for Manufacturing and a member of the faculty of Lean Enterprise Institute.
Corporate leader for 13 years at Toyota Motor Manufacturing's Georgetown, Kentucky, plant both in Human Resources and Manufacturing.
Assistant General Manager in Human Resources, his responsibilities included personnel, safety, HR development, employee relations, benefits, training, and manufacturing/human resource teams for a plant of 8000 team members. His major initiative was development of the enhanced relationship between Human Resource and Manufacturing.
In 1987 as a front line supervisor in vehicle assembly. This included all aspects of safety, quality, productivity, cost and morale for operations.
 With experience as Assembly Plant Manager and eventually Assistant General Manager, his responsibilities increased to include both assembly plants including operations, maintenance, and engineering.
Certified Trainer in Global Problem Solving & Waste Reduction, Standardized Work and Kaizen Events.
TRAINING AGENDA: BODY OF KNOWLEDGE
Gemba "Real Time" Problem Solving Workshop – Two day course content
A continuation of the "Lean Systematic Problem Solving" workshop, this workshop gives participants and chance to practice the 8 Step method using real problems in a team setting with a coaching provided throughout the process.
This Workshop is intended for a very small audience, 30 maximum participants to be held at Hammond Power Solutions. Workshop attendees must also attend the Lean Systematic Problem Solving Session.
Lean Principles
Origins of the Lean System (TPS)
Lean Thinking objectives
Lean at Transactional Environments
Lean System vs. Traditional System
Challenges in the Transactional Areas
The 8 Wastes at the Office
Definition of Value at Transactional Work
Module Activities/Exercises
Value Classification (VA, NVA, BVA)
8 Wastes Walk
Transactional Process Indicators
Process time, Lead Time , VAT
Set ups, batch size & Fiability
Inventory (Work  in Process or in Queue)
Accurate & Complete Info (%A&C).
Information Technologies Used
People  Involved in the Process
Value Stream Mapping
Document Information & customer requirements
Identify Main Process es (In order).
Select process indicators
Walk the Value stream & draft main processes
Identify how work is prioritized
Calculate Value stream Metrics
Module Activities/Exercises
Value Stream Case Mapple Inc.
Value Stream Case Borgis Corp
Stability for Processes
5S & Visual Management
Standard Work System
Flexiblity for Processes
Pull Systems
ContinuousFlow Approaches
Value Stream Improvement
Value Stream Analysis & Proposal
Consensus & Commitment in Action Plan
Value Stream Mapping Future State
Basic Problem Solving – PDCA Cycle
Lean sustainability
KPI establishment
Daily Management
Cultural Enablers
Lean Thinking vs. The Toyota Way
Follow up Application
Explanation of the Post training activities
READ MORE ABOUT LEAN OFFICE
URMĂRIŢI-NE PE:
CONTACTAȚI-NE