ALFRA CONSULTING
Aflați mai multe despre noi
cine suntem
ALFRA Consulting se angajează în a oferi soluții integrate pentru a susține companiile care doresc o transformare în cultură, prin programe de dezvoltare de clasă mondială și servicii de consultanță, cu peste 300 de practicanți Lean certificați prin ALFRA Consulting și Institutul de Inginerie Industrială (din Statele Unite ale Americii cu sediul în Atlanta) și cu mai mult de 5.000 de profesioniști din toate nivelurile organizatorice care au fost instruiți în Gândirea Lean și în metodologii de excelență operațională.
Avem prezență internațională în America, Europa și Asia.
PREZENȚA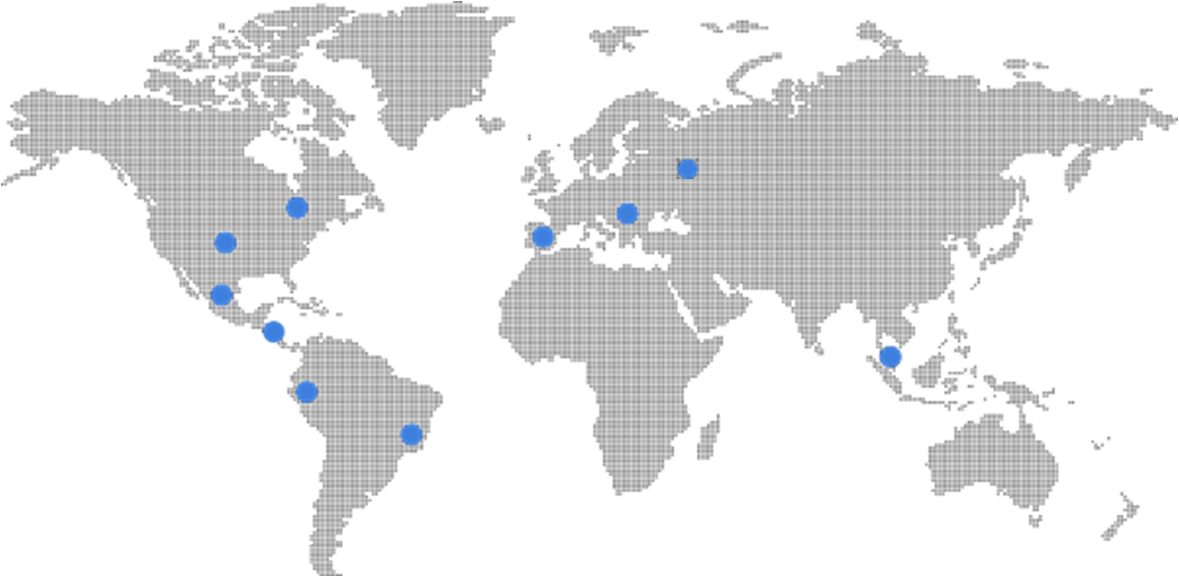 PROGRAMELE NOASTRE
Programele noastre operaționale de excelență se referă la: Lean Thinking, Toyota Kata, dezvoltare Lean Leadership, Shingo Prize Consulting, Dezvoltare Umană, Teoria constrângerilor, Six Sigma, printre alte soluții de gândire inovatoare
Portofoliul nostru de clienți este alcătuit din mai mult de 300 de companii din diferite sectoare industriale
O PARTE DIN CLIENȚII NOȘTRI
Acum mai mult ca oricând, companiile au nevoie de strategii inovatoare pe termen lung, suntem dedicați clienților, pentru a dezvolta personalul și procesele lor, în scopul de a construi o organizație temeinică cu învățare și îmbunătățire continuă.
ECHIPA NOASTRĂ
Cecilia Carmona

Training Manager
PARTNERII NOȘTRI
PARTNERII NOȘTRII SOLIZI NE FAC MAI PUTERNICI
W3 Group
Grup de consultanță și pregătire, recunoscut la nivel global. Expertiza sa în procesul de predare și implementarea organizatorică a "Improvement Kata" și "Coaching Kata", este definită în cartea "Toyota Kata" scrisă de Mike Rother.

Liker Lean Advisors
Liker Lean Advisors este o firmă de consultanță dedicată 100% practicii principiilor lean în sistemele de producție Toyota prin filozofia "The Toyota Way".

INSTITUTE OF INDUSTRIAL ENGINEERS
IIE (Institute of Industrial Engineers) este cea mai mare societate profesională din lume dedicată exclusiv sprijinului profesiei ingineriei industriale și persoanelor implicate în îmbunătățirea calității și productivității.
Tecnologia Profesional
Tecnologia Profesional este o companie de consultanță din Costa Rica care oferă soluții de clasă mondială în domeniul consultanței în America centrală și Peru.