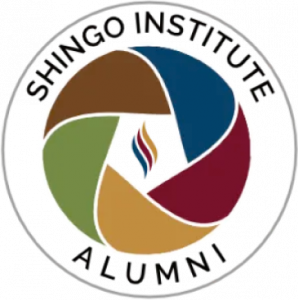 The Shingo Alumni consists of individuals from a wide variety of organizations and industries around the world who have attended the Shingo workshop series.
These individuals have distinguished themselves by applying what they learned in the workshops and implementing systems that help to drive their cultural transformation. A Shingo Alum's cultural transformation is highlighted by measured improvement in key performance indicators driven by the appropriate behaviors.
Benefits for Shingo Alumni
Recognition at a Shingo Awards Gala

Discount to Shingo conferences and summits

Name and company listed on the Shingo website

Shingo Alumni graphic for email signature line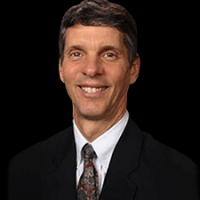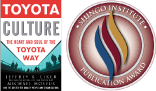 MICHAEL HOSEUS
ALFRA Senior Advisor Former Toyota Executive & Plant Manager / ALFRA Business Partner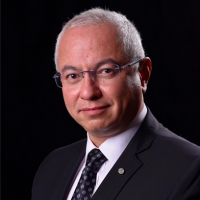 ANTONIO PÉREZ
ALFRA Senior Director / WCM Expert / Former Fiat Chrysler Executive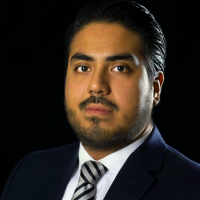 EDGAR CÁRDENAS
ALFRA Vice President Global Operations

Learn more about how the Shingo Model can drive your culture toward organizational excellence by attending the Shingo Workshop Series, which includes six workshops.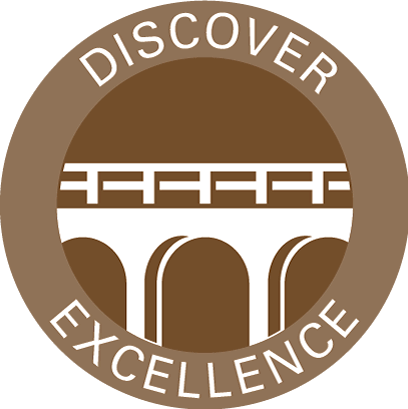 The first workshop in the series, DISCOVER EXCELLENCE, is a prerequisite and provides the foundational understanding of the Shingo Model and the 10 Shingo Guiding Principles.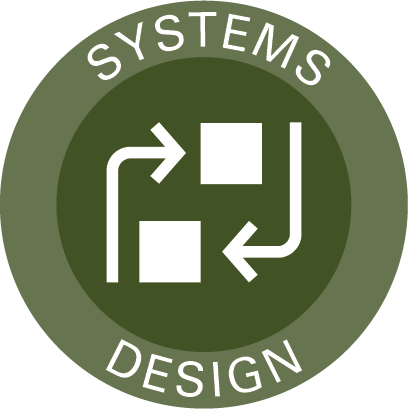 The second workshop is SYSTEMS DESIGN and teaches a foundational understanding of what constitutes a system, how to map it, and how to make certain it improves continuously.
The following three workshops can be taken in any order: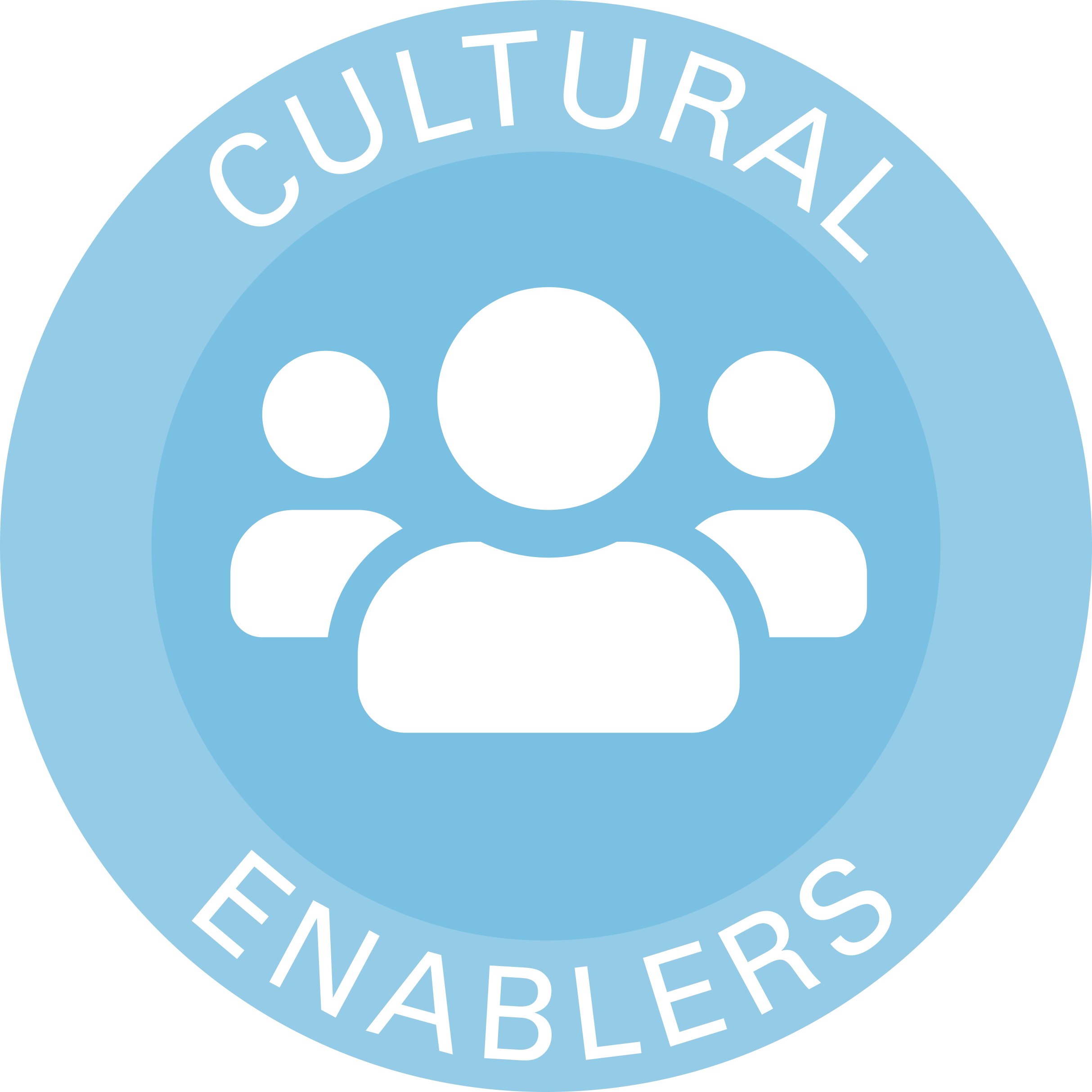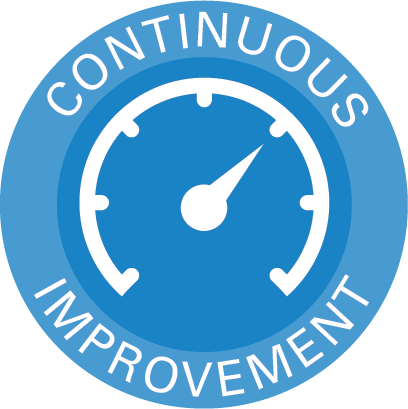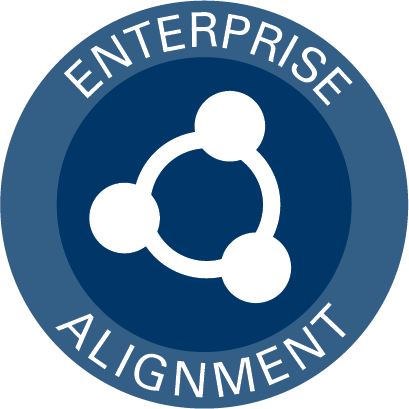 These workshops take participants deeper into the Shingo Model and provide a more profound understanding of the ideal behaviors necessary to achieve ideal results within an organization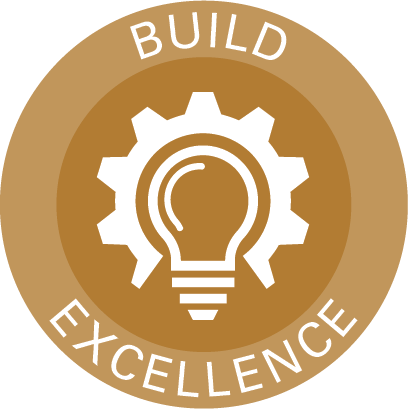 The last workshop is BUILD EXCELLENCE, is the capstone workshop that takes all the detailed learnings from the previous six Shingo workshops and teaches participants how to build systems that drive behavior that will consistently deliver desired results.
REGISTER TO OUR WORKSHOPS
Do you want to take one of these workshops?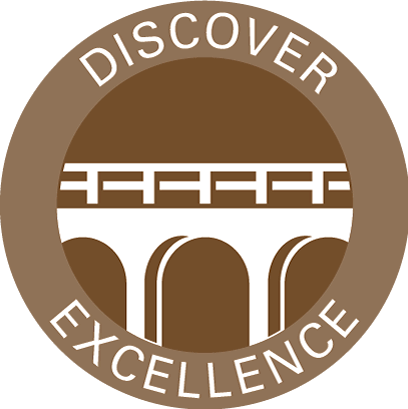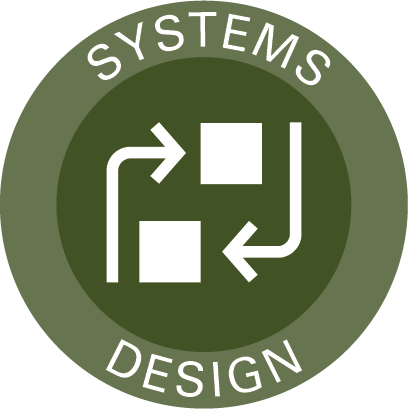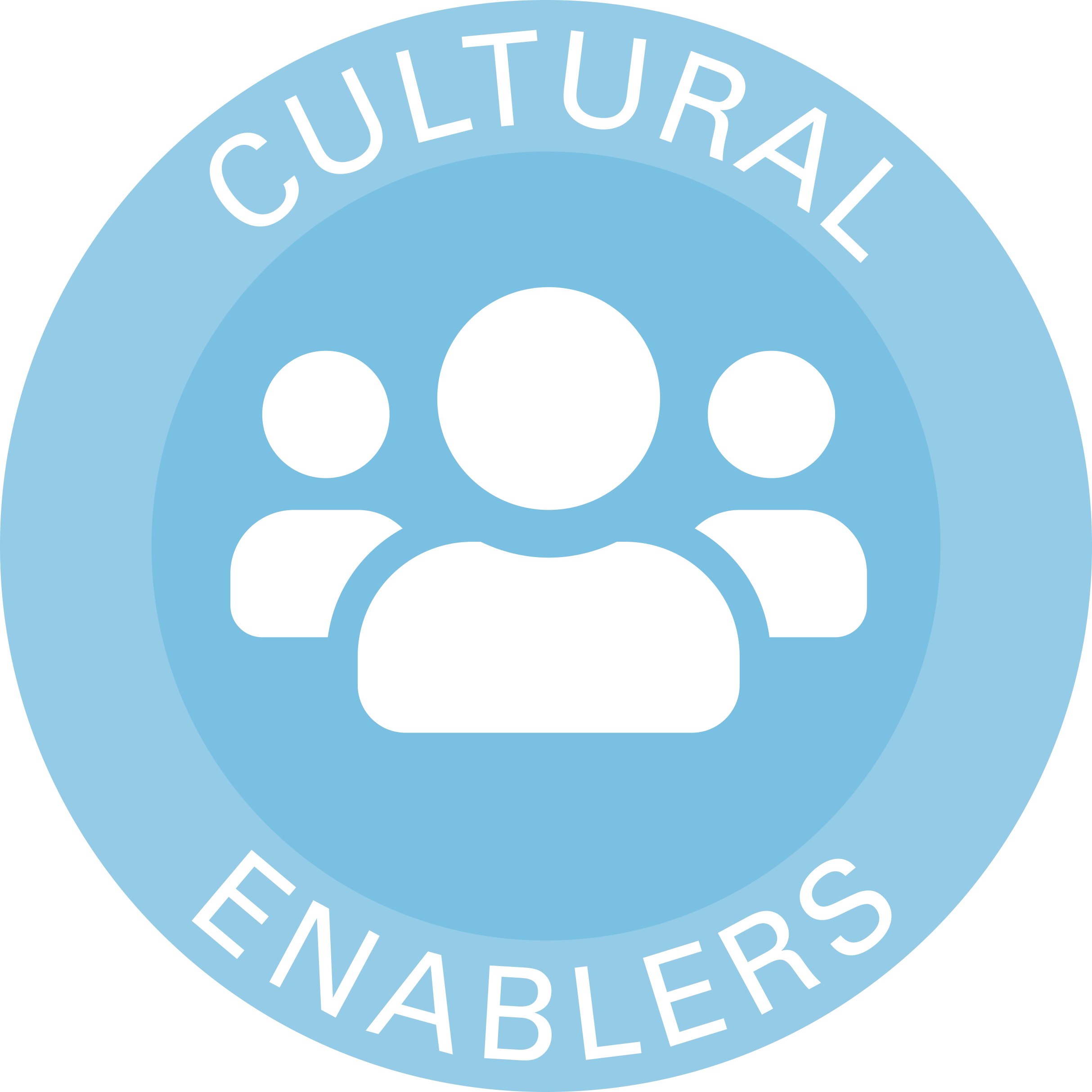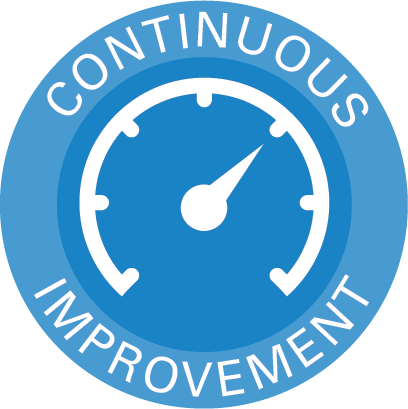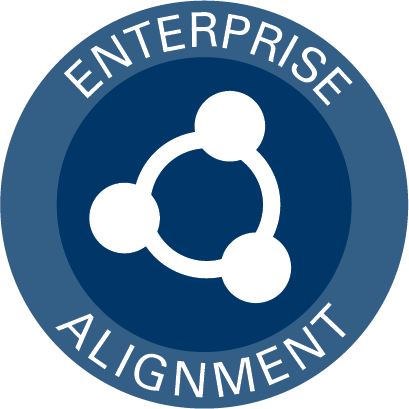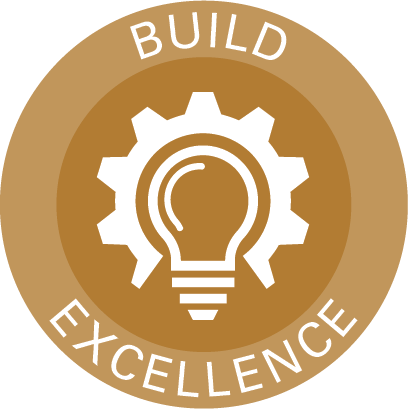 Calendar of our workshops
Spanish language.
Live Streaming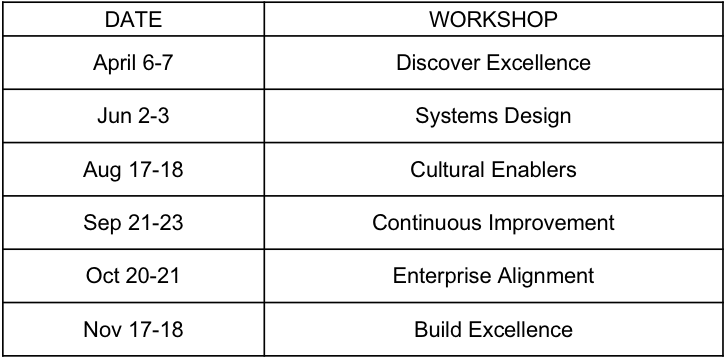 More Information: lidia.flores@alfraleanadvisors.com
OUR TEAM

Have learned from the source and implemented all around