DATE & HOST
April 18th &19th Monterrey, Mexico
ABOUT THIS PROGRAM:
A Program for Executives that are leading, designing and embracing changes in their organizations.
Leverages the participant's experience about Change, to reflect on what is needed to Change From The Inside Out.
Focuses on "the people side of change", generally the harder side, and the concept of change as a lifestyle.
Reviews Stages of the Change Management Process, Roles and Metrics, in light of how the brain works and what needs to be considered when planning and executing "the people side of change".
Leverages exercises and practice –individual, in pairs- as well as group debrief.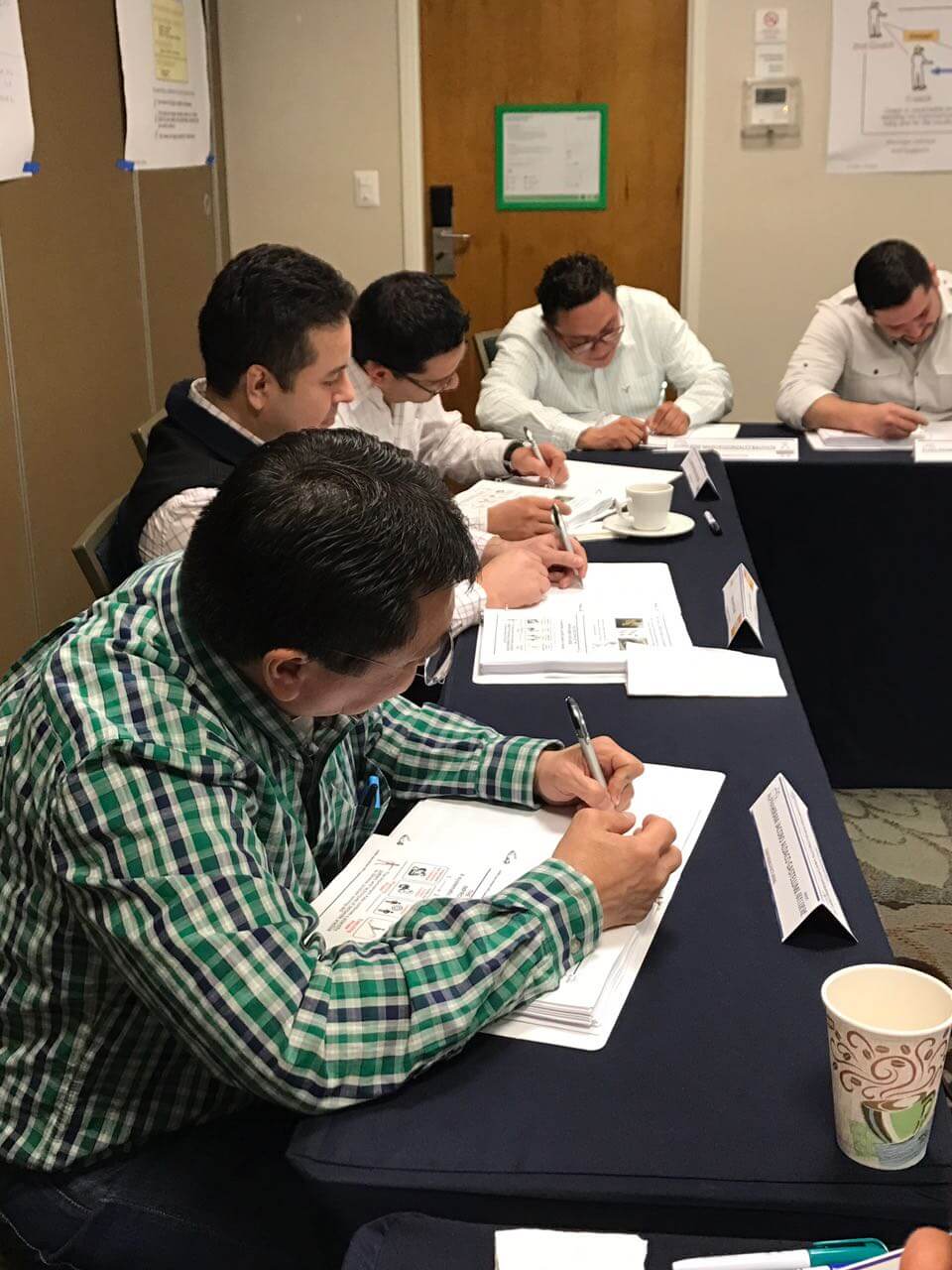 Review and recalibrate existing Change Management Process/es in your Company in light of the impact of people in their success and sustainability
Identify your own strengths and areas of development to be successful performing any/all the roles of a Change Management Process
Leverage Applied Neuroscience concepts to develop further understanding of reactions and responses to change.
Leverage Story-telling as a powerful tool to engage and move audiences
Company Directors
Plant Managers Operations
Managers and members of the Management Staff
Continuous Improvement Managers
Directors of Human Resources
Medium Controls in Development Plan.
Day 1
Day 2
MORNING

What is Change and why is it relevant?
Change Management
Timeline
Project Management and Change Management
Principles
LUNCH

AFTERNOON

Process:
Individual Perspective
Organizational Perspective
Roles
Metrics

MORNING

Future-Forward Leaders
The Leader as a Story-teller
LUNCH

AFTERNOON

Future-Forward Organizations
Helena Herrera

Former Citibank Human Resources Director

RESUME
Helena Herrero Lamuedra leads the company Ideas Generators' People Strategy Practice.
Her professional focus is the convergence of Digital Transformation and Design Thinking frameworks, and its impact on Culture, Leadership and Change Management initiatives. She leverages modern neuroscience concepts to partner with Executives and Organizations along transformation and transitions.
Alongside the C-Suite, Helena co-designs and integrates comprehensive multidimensional Change Management Programs, that include: Cultural Attributes, Leadership Capabilities, Technology Adoption, Talent Succession, Employee Experience & Journeys, and Communication Roadmaps.
She holds a degree in Psychology (Universidad de Belgrano, Argentina), an HR Certificate from Cornell, and several industry Certifications –SPHR, GPHR, SCP, Executive Coach, Agile Master, Coach & Trainer, Registered Yoga Teacher.
SERVICIOS INCLUIDOS
The Training Certificate will be delivered 6 months after attending the course, presenting the implementation and the results obtained.
Training Diploma Manual and teaching materials for the participants

Formats and implementation templates for Lean systems and tools

Diary Schedule (We start in time)

Color Manual

Training certificate

Support staff in the courses
So we can know more about your needs