INDUSTRY 4.0
ARTIFICIAL INTELLIGENCE AND LEAN SYSTEMS
DATE & LOCATION
August 03rd 2018
Monterrey, NL.
¿WHY ATTEND?
Sooner or later, industry and economic activities will be affected by industry 4.0. Therefore, it is essential to prepare for a new wave of customer demand and competitive pressure.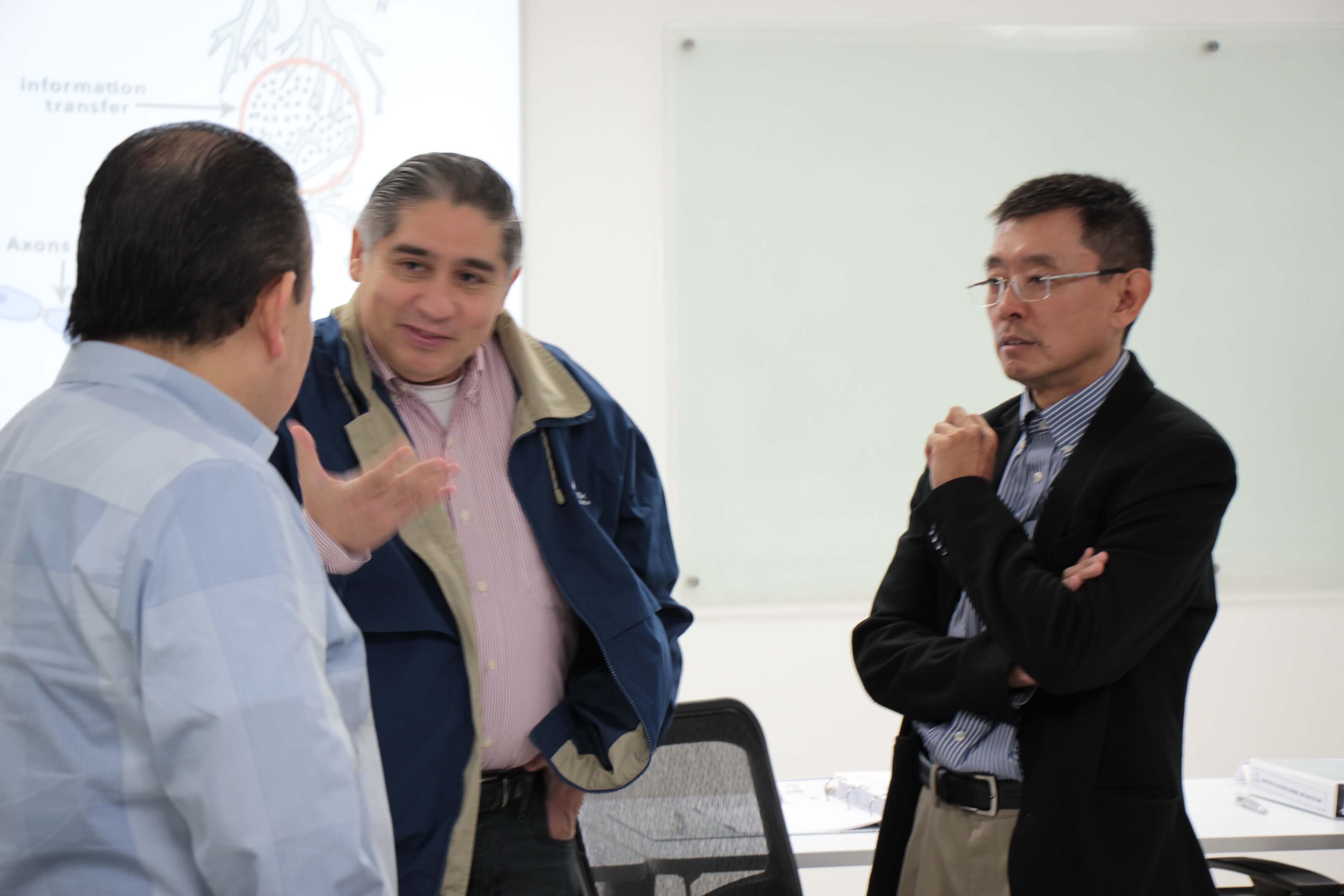 To understand the impact of the Industrial Internet of Things, Big Data, and Machine Learning in business.
 To design the framework and roadmap to embark into Industry 4.0.
Plant managers, leaders, managers (Top and Middle), engineers involved in operations, innovation personnel.
TOPIC 1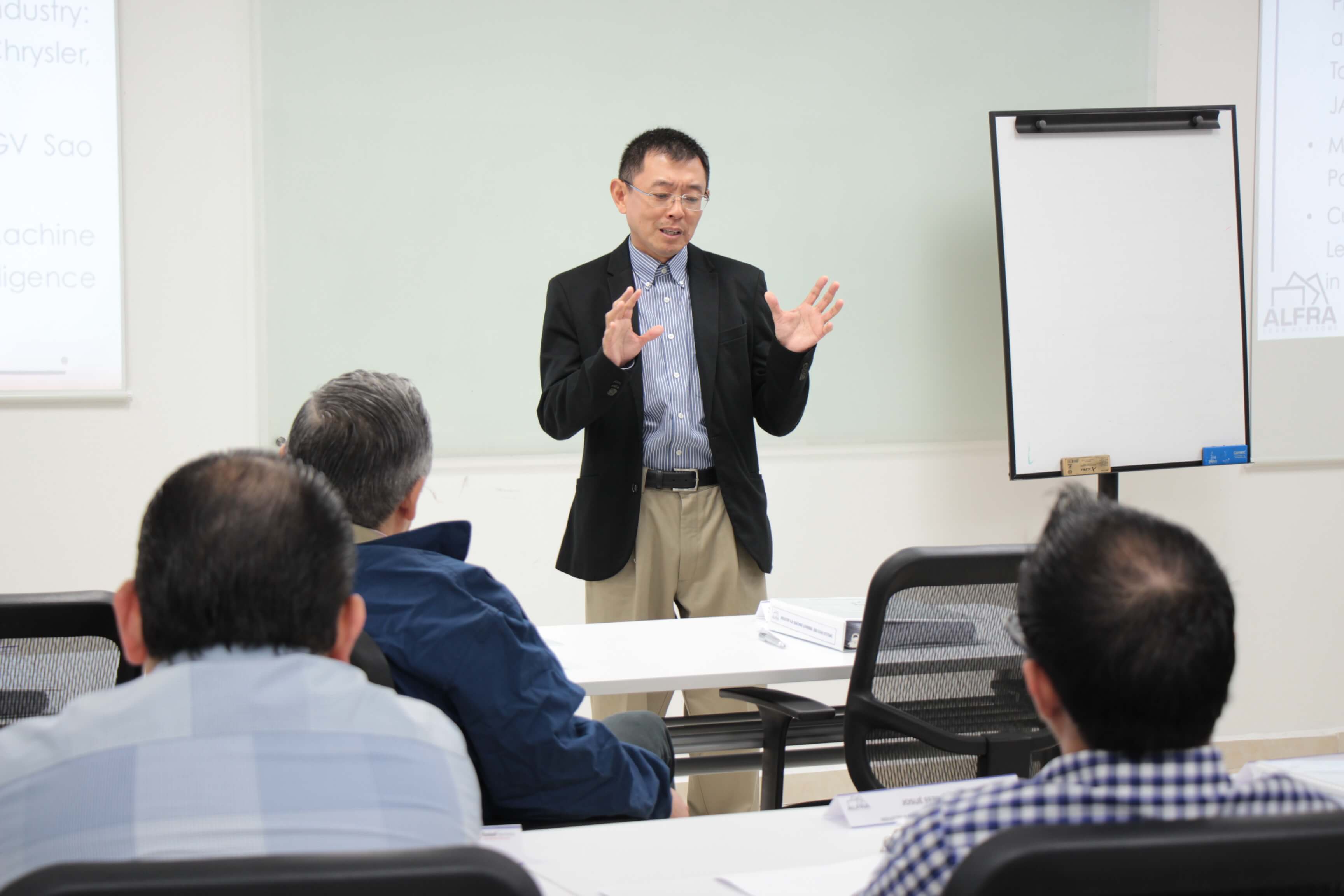 1. Fundamentos
1.1. Evolución de la Industria
1.2. Componentes
– Sensores de Tecnología
– Conectividad
– Nubes Digitales
– Almacenamiento y Procesamiento de Datos
1.3. Inteligencia Artificial
1.4. Enfoque Lean
1.5. Países
– Alemania
– Estados Unidos
– China
– Japón
– Korea del Sur
– Brasil
– México
TOPIC 2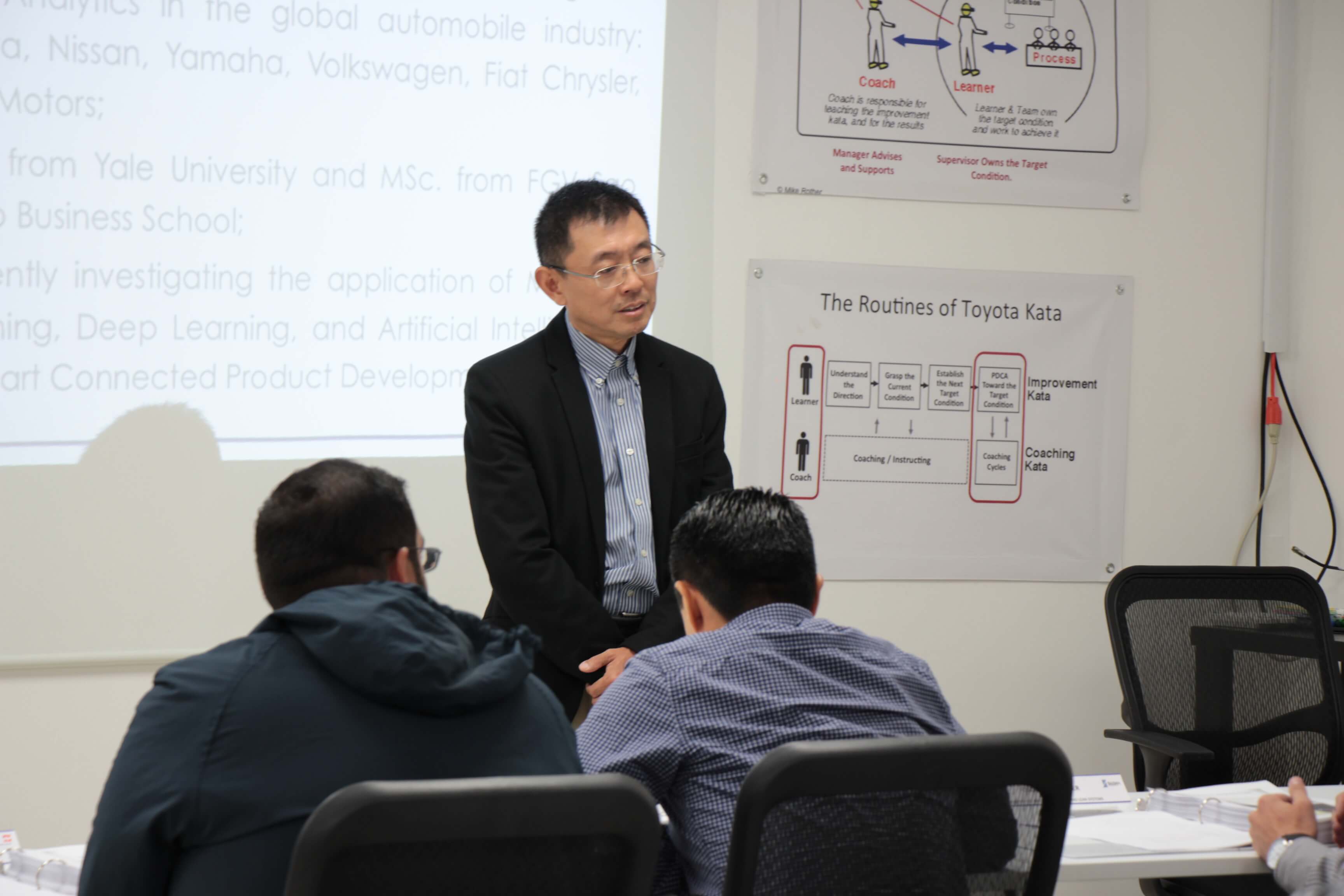 2. Applications in:
Manufacturinge
Optimization
Preventive Maintenance
Inventory Management
3D Manufacturing
Virtual reality
2.2. WORKING PLACES
2.3. PRODUCTS
Customer Knowledge
Product Design
Service
2.4. CASES
GE, Siemens, Amazon, Volkswagen, John Deere, AGCO, Joy Global, Caterpillar, Tesla, ABB,
NestLabs, SmartThings, ThermoFisher, FitBit
TOPIC 3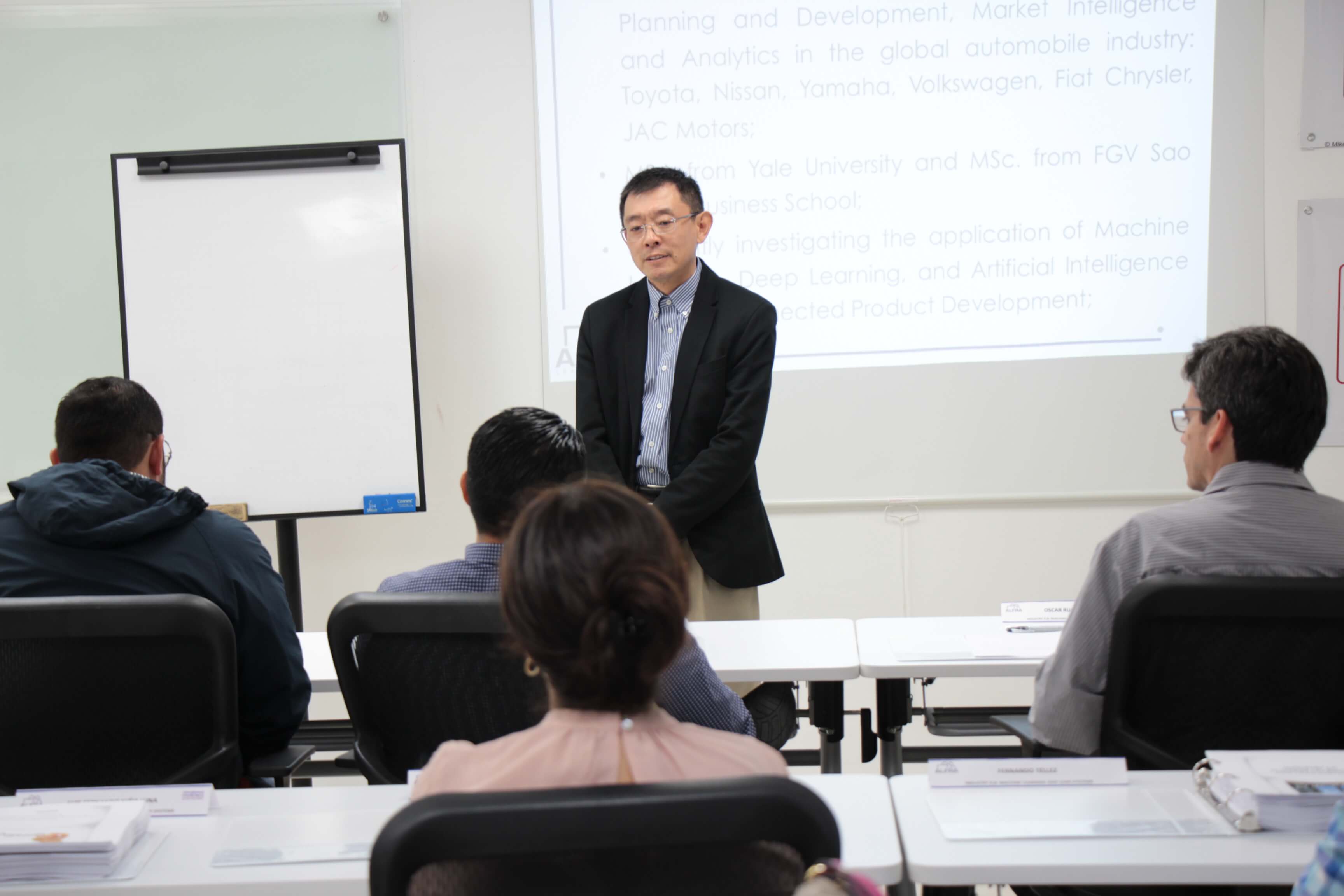 3. Actions
 Strategy
 Industrial Analysis
 Business Model and Scope
 Strategic decisions
3.2. ORGANIZATION
3.3. AVOID ERRORS
3.4. WORKPLAN
 Planning
 Learning
 Experimentation
 Improvement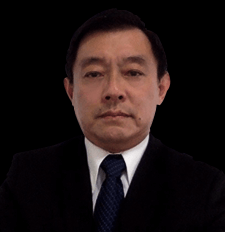 CHARLES LINCOLN KENJI YAMAMURA
· Master on Business Administration · Master of Science in Business +20 years of experience in Marketing, Product Planning and Development, Strategy, Market Intelligence and Analytics in the global automobile industry: Toyota, Nissan, Yamaha, Volkswagen, Fiat Chrysler, with market knowledge of Brazil, USA, Japan, China, Germany, France, Italy, India, UK, Argentina, and Mexico.
Product strategy and development executive at Nissan Motor Co. (Japan), Toyota, Yamaha, Volkswagen, Fiat Chrysler, JAC Motors.
Market knowledge of Brazil, USA, Japan, China, Germany, France, Italy, India, UK, Argentina, and Mexico.
MBA from Yale University; MSc. from FGV Sao Paulo Business School; LL.B from the University of São Paulo.
Currently investigating the application of Industry 4.0, Machine Learning, Deep Learning, and Artificial Intelligence on Lean Product Development.
Responsible for developing and launching new products at Fiat Chrysler (Palio, Uno, Punto, 500), Volkswagen (Golf, Passat, Jetta, Touareg, Amarok, New Beetle), Yamaha, Toyota, JAC Motors, Jaguar and Citroën.
Latin America representative at Fiat Chrysler's Global Product Summit, presenting new business cases and negotiating regional strategic partnerships.
 Designed, developed and managed the technical activities – Planning, Engineering, Quality, Homologation, Servicing – for the JAC Motors business operations and product line-up in Brazil.
At Nissan Motor Co. (Japan), was responsible for Nissan and Infiniti cross car line strategy, in charge of connectivity, infotainment, climate control, instruments and controls, ergonomics, and perceived quality.
At Volkswagen, planned and developed the Brazilian built Golf model (gen IV), targeting the markets of Brazil, Argentina, USA, Canada, and Mexico.
At Toyota, planned and developed the Corolla, Hilux, and Camry models.
 MBA from Yale University and Master of Science degree from Fundação Getúlio Vargas in São Paulo, with a thesis on the "Kansei (Emotional) Engineering in the Japanese Automobile Industry".
Research on the application of Industry 4.0, Artificial Intelligence, and Machine Learning on Lean Product Development.
SERVICES INCLUDED
Coffee Break
Lunch
Manual
Certificate of training
So that we can know more about your needs