LEAN MANUFACTURING

PARA MANDOS OPERATIVOS IN FIELD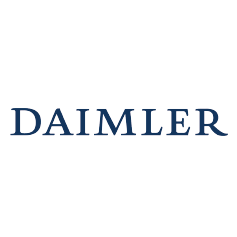 Lean Manufacturing
Lean Manufacturing o el Sistema de producción Toyota es el responsable de grandes historias de éxito para las empresas que han pasado de un sistema de producción tradicional que genera costos muy elevados, a un sistema Lean con mejores resultados de negocio en cuanto a Calidad, Costo, Entrega, con un enfoque en el desarrollo humano, mejora de operaciones con enfoques muy diferentes que brindan resultados tangibles mucho más exitosos. En ALFRA hemos mejorado un gran numero de empresas trabajando directamente con sus gerencias, desarrollandolos y obteniendo resultados en cuanto a su liderazgo, operación y administración Lean.
Asistiendo a este curso conocerás verdadero Lean desde un amplio abanico de herramientas, hasta la forma de pensamiento y comprensión de la generación de cultura Lean y tomarás prestadas las décadas de aprendizaje de los expositores y ahorrar al menos 5 o 10 años en comenzar Lean con el pie derecho.
EMPRESA
LOGOTIPO
PROGRAMA

San Mina- GDL

 Lean Office

 Hammond Power Solutions

 Problem Solving

 Rockwell (Canada y Monterrey)

 TPS Gemba Training

Nemak

 EMDS

CEMEX

TPM Mtto. Total Productivo de Toyota

Kimball Electrónics

TPS Gemba Training

Frisa Forjados

Lean Office

SKF

Planeación y Control de la Producción

TPS Gemba Training

 Sogefi Group

 TPM Mtto. Total Productivo de Toyota

 Silgan- San Luis

Planeación y Control de la Producción

TPM Mtto. Total Productivo de Toyota

TPS Gemba Training

Avanzar Interior Technologies

Toyota Kata in Field

Daimler Mercedes Benz

TPS Gemba Training

Toyota Kata in Field
Entender que es Lean, sus inicios como filosofía y creación de sistemas de excelencia..

Aprender cuales son los pasos de implementación de un verdadero Lean y sus ventajas sobre el pensamiento tradicional.

Conocer y aprender las Herramientas Lean para mejorar Calidad, Costo y Entrega.

Mostrar el Liderazgo Lean, la cultura y como tomar decisiones para la formación de una empresa con estos elementos.
Empresas o ejecutivos que están iniciando

Empresas o ejecutivos que están iniciandoo están en medio de una tranformación Lean.

Dirección general

Gerencias

Mandos Medios Operativos en Desarrollo
DÍA 1
Módulo I: Principios y fundamentos Lean-Orígenes del Sistema de Producción Toyota
Definición de valor para la Compañía completa.

Los 8 desperdicios de procesos de Manufactura y Logísticos

Diferencias entre sistemas Push y Pull
Módulo II: Mapeo de la Cadena de Valor-Diseño de VSM del Estado Actual
Métricas Lean para procesos de manufactura: Inventario, Takt time, Demandas, Tiempo de Ciclo, Tiempo de Entrega.

Casos de VSM para Procesos de Manufactura: T-Capital & H-power

Caracterizas de sistema Empujar y Beneficios de un Sistema Jalar



DÍA 2
Módulo III: Herramientas Lean
5S y Control Visual

Trabajo Estandarizado

Gráficas Yamazumi, SIPOC

Sistema Kaizen

Sistemas Andon, Jidoka y Poka Yoke (Calidad en la fuente).

Supermercado y KanBan

Cambios Rápidos de Modelo SMED.

Balanceo de Capacidad

Reducción del tamaño de lote

Sistemas en el punto de uso

Manufactura Celular

Balanceo de Carga de Demanda Heijunka

Filosofía Justo a Tiempo y como acercarse a él

Diseño del VSM Futuro

Requerimientos para alcanzar el Estado Futuro (a nivel Proceso y Compañía)

Selección de Proyectos y Plan de Trabajo (Periódico Kaizen)

Sesión de Simulación

Sistema de surtimiento de Materiales "Milk Run"
DÍA 3
 Módulo IV: Creando una Cultura Lean
Los 14 Principios y 4P del "The Toyota Way"

Overview de Modelos de Excelencia Operativa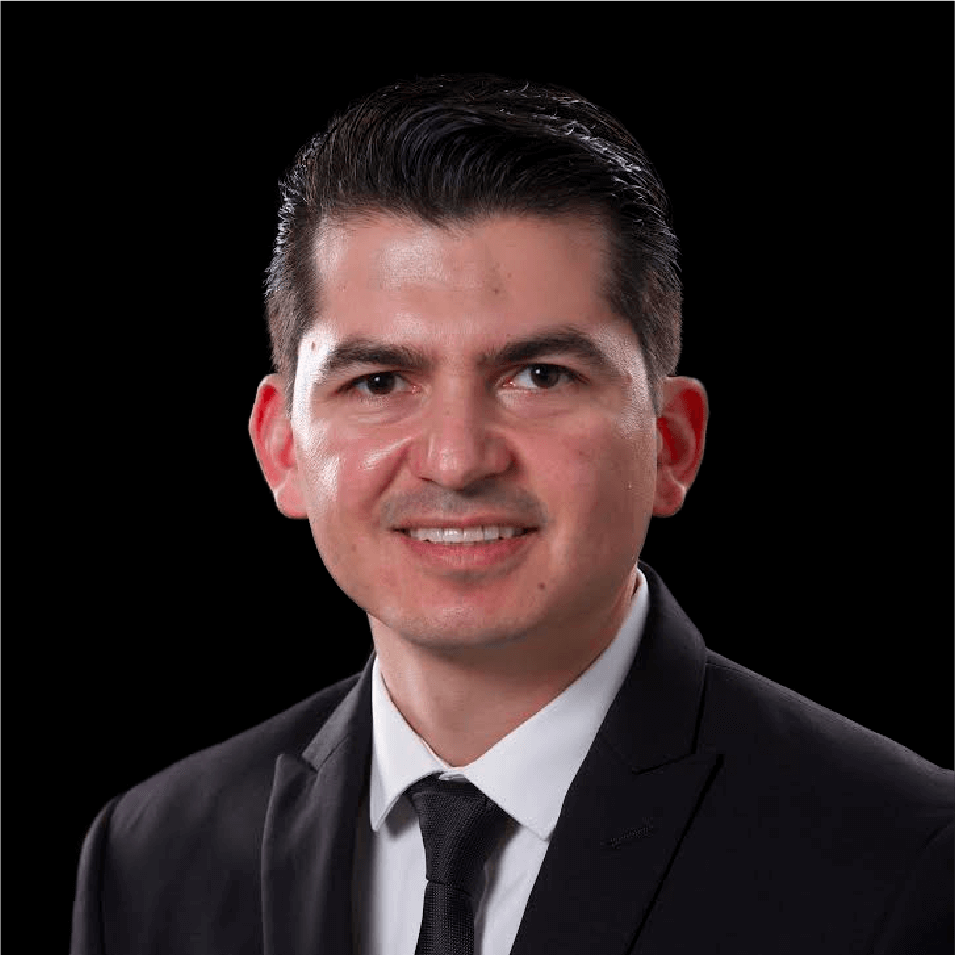 FRANCISCO OCEJO
Director General de ALFRA / Vicepresidente Liker Lean Advisors / Vicepresidente ALFRA Institute / Embajador Toyota Kata
Francisco Ocejo is leading Alfra Lean Advisors a Consulting firm with over 1,500 customers companies from many countries. He also is the Vice President of Alfra Institute, a education organization to develop the top Management under a Lean MBA degree formed with Former Toyota executives and Top worldwide Management.
He has been learning, applying, and teaching the Toyota Production System in Canada, USA, Mexico, Latin America & Europe. He has taught and applied Lean from the senior management level to the operational levels closest to Gemba fro over 150 companies from international corporations, to mid-size and small family businesses from diferent industry sectors such as: Service, Logistics, Aerospace, Automotive, Electronic, Bank, Ceramic, Education, Defense Electronic, Food & Beverage, Gas & Oil, Electric Manufacturing, and several manufacturing sectors.
Francisco is a Toyota Kata Ambassador and Pioneer to spread the Toyota Kata in Mexico, he has been applying TK with his colleague Dr. Jeff Liker ( author of the best seller the toyota Way) and many other Coaches in companies with the hieghest TPS people development.
For over 5 years he has been constantly trained by the Best Seller "Toyota Way (800 hrs)," the Ex President of JV Toyota China Mr Shingo (360 hrs), and various Toyota top Management ( + 1000 hrs).
His best expertise is in: Coaching Toyota Kata, Lean Manufacturing,Lean Office, Lean Culture and Business Transformation.
He is an Industrial and Systems Engineering at the Monterrey Technical Institute. He has taught classes for students in over 15 Universities, lecturing in various Congresses in Mexico. Certified as Black Belt Six Sigma.
He is an Industrial and Systems Engineering at the Monterrey Technical Institute. He has taught classes for students in over 15 Universities, lecturing in various Congresses in Mexico. Certified as Black Belt Six Sigma at Institution of Industrial Engineers, and the Theory of Constraints and Thinking Process at the EGADE of the Monterrey Technical Institute.
Francisco is a former Celestica leader & manager of the Lean Culture Transformation, with BlackBerry (RIM), Palm, HTC as Principals customers, with sales of over 1 billion dollars. This transformation.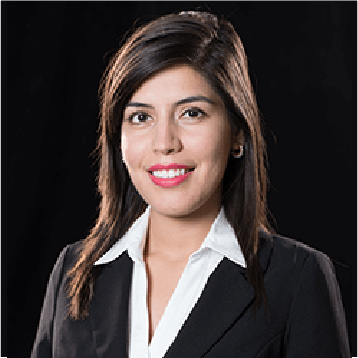 LIDIA FLORES
Consultor Lean en ALFRA / Ha entrenado a más de 100 clientes en Lean Office, Lean Manufacturing y Toyota Kata, incluyendo Gerentes Generales.
Lidia has experience on the Toyota Way, Toyota Kata, Lean Leadership, Gemba Training for the last 2 years, she had been trained by Francisco Ocejo, Alfra Consulting Director Manager; Jeffrey Liker, author of the international best-seller The Toyota Way: 14 Management Principles; Ritshuo Shingo, who is Shigeo Shingo son and was the first president of JV Toyota China in 1998; Gary Convis, who was the first not Japanese President of JV Toyota in Kentucky, and other Top Management. Lidia has trained more than 100 clients on Lean Manufacturing, including General Managers, Manufacturing engineer, Quality, Finance and Logistics. She also is Lean Office Instructor with experience on Logistics, Service company, Human Resources, Purchasing and Engineering change projects improvement. Lidia´s principal customers and trainings: – Daimler Mercedes Benz, a bus assembly division; Lean Office and Toyota Kata training where we improve the engineering change applying Lean Office, we also reduce from 8 to 4 operators on the harness operation line in 3 days. – San Mina, an Oil and Gas Company, Lean Office training and consulting, we reduce the total lead time from 10 to 5 days on the logistic chain including planning, purchasing, materials and engineering. – DeAcero, wire division and steel. She participate on the DeAcero Production System, developing a continuous improvement system for logistic, purchasing, planning, shipping and production. She has taught classes on Lean Manufacturing, Lean Logistics, Toyota Kata and Lean Office for different Universities as Tecnológico de Monterrey, UANL, UDEM, Universidad de Poza Rica, Universidad de Anáhuac, UPAEP. Continuously, she is investigating and developing material for Lean Manufacturing, Lean Office and Toyota Kata training.
GUSTAVO VARELA
IMA, MBA, MBB. Director División de Consultoría
Based on his broad experience, Gustavo is expert applying a suitable approach for Continuous Improvement needed on the different organizations from a Business results optic, becoming an effective Coach for Top Management and support for The Toyota Way roles. Gustavo has learned The Toyota Way directly from its Author, Dr. Jeff Liker, and has applied it on Gemba as a Team with many Executives from Toyota specialized on General Management, TPM, Lean Mfg Tools, and Supply Chain. Gustavo has taught the Toyota Production System at all organizational levels and has applied over 50 companies of different sizes: Lean Leadership Systems (Hoshin Kanri, FMDS, and 8-Step Problem Solving), Toyota Kata for development, Supply Chain Management, TPM, Lean Manufacturing tools (5S's, SW, SMED, Jidoka, Poka Yoke, Heijunka, JIT, etc.), and Lean Office approach. On Six Sigma, Gustavo as Master Black Belt has trained and certified +500 Black Belts, Green Belts, and Yellow Belts. Gustavo has +20 years of experience on Continuous Improvement, Manufacturing, Process Engineering and Quality in large companies: Motor Wheel (Automotive), Kodak, Philips, Daltile, American Standard. He has +12 years of experience as Vice/President Staff as Continuous Improvement Director for American Standard México and Master Black Belt Champion for Daltile México. He has deployed programs that have achieved +$110 Million USD in savings with +3,000 projects on all departments: R&D, Engineering, Manufacturing, Maintenance, Quality, Logistics, Supply Chain, Sales, Marketing, Finance, HR, Energy. Over his 22 years experience, Gustavo has been exposed to many different organizations applying suitable Lean approaches on a variety of systems with diversity on leadership styles.
SERVICIOS INCLUIDOS
Manual a Color.

Coffee Break y comida.

Certificado de curso
Para que podamos saber más sobre sus necesidades