FECHA Y SEDE

13 al 15 de Agosto
DAIMLER MERCEDES BENZ
PLANEACIÓN Y CONTROL DE LA PRODUCCIÓN
Toyota es el máximo estándar cuando se trata de la eficiencia de fabricación y reducir los desperdicios en los procesos. Durante los últimos 20 años las empresas han dirigido una gran cantidad de esfuerzos, tiempo y dinero a la transformación de Producción Lean. Mientras que la eficiencia de Producción es importante, no es lo único. Una de las claves del éxito de Toyota es el papel que juega la Planeación y Control de Producción en la organización. La sección que gestiona el flujo de información del cliente, proveedores, producción e Ingeniería. Como Atsushi Niimi (ex Presidente de TMMNA) dijo una vez: "PPC es donde esta el verdadero poder de Toyota ".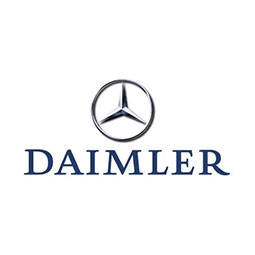 Celestica ofrece soluciones flexibles e innovadoras a nuestros clientes a través de nuestros Centros de Excelencia. Aprovechando nuestra red de proveedores preferidos, le ayudamos a llevar sus productos de alta complejidad al mercado de forma rápida, confiable y con un alto nivel de calidad.
La operación Monterrey de Celestica proporciona el montaje de circuitos impresos, ensamblaje de sistemas, construcción de cajas, ingeniería de valor agregado, gestión de cadena de suministro, prueba, cumplimiento directo y reparación, apoyado por sólidos laboratorios de materiales y equipos de desarrollo de pruebas. El sitio sirve a los clientes en los segmentos de comunicaciones y del mercado empresarial.
Mostrar las funciones y responsabilidades de la Planeación y el Control de la Producción en una organización lean.

Trazar el flujo de información y el material para crear un Plan de Producción a 2 meses para apoyar el calendario de envío a los clientes. .

Crear un pronóstico al cliente de piezas y componentes.

Crear un plan de producción semanal suavizado que absorberá la fluctuación de órdenes.

Medir los resultados de nuestro ensayo..
Gerentes Generales, Gerentes y Supervisores en la cadena de suministro, planificación de la producción o Implementación de Lean que deseen entender cómo mantener un flujo constante de información, mientras se da el suministro de las plantas con materiales y productos Justo a tiempo.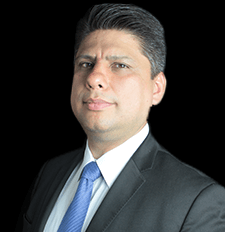 GUSTAVO VARELA
15 Years Teaching Experience. ALFRA Consulting Division Director. Former American Standard. Former Daltile Master Black Belt. 22 years experience. +17 years as Global Continuous Improvement Leader..
LEAN TRANSFORMATION THE TOYOTA WAY. · SIX SIGMA MASTER BLACK BELT. · 15 YEARS OF TEACHING EXPERIENCE. Education · Bachelor of Mechanics and Administration. · MBA from UANL. · Master Black Belt certified by ITESM. Based on his broad experience, Gustavo is expert applying a suitable approach for Continuous Improvement needed on the different organizations from a Business results optic, becoming an effective Coach for Top Management and support for The Toyota Way roles. Gustavo has learned The Toyota Way directly from its Author, Dr. Jeff Liker, and has applied it on Gemba as a Team with many Executives from Toyota specialized on General Management, TPM, Lean Mfg Tools, and Supply Chain. Gustavo has taught the Toyota Production System at all organizational levels and has applied over 50 companies of different sizes: Lean Leadership Systems (Hoshin Kanri, FMDS, and 8-Step Problem Solving), Toyota Kata for development, Supply Chain Management, TPM, Lean Manufacturing tools (5S's, SW, SMED, Jidoka, Poka Yoke, Heijunka, JIT, etc.), and Lean Office approach. On Six Sigma, Gustavo as Master Black Belt has trained and certified +500 Black Belts, Green Belts, and Yellow Belts. Gustavo has +20 years of experience on Continuous Improvement, Manufacturing, Process Engineering and Quality in large companies: Motor Wheel (Automotive), Kodak, Philips, Daltile, American Standard. He has +12 years of experience as Vice/President Staff as Continuous Improvement Director for American Standard México and Master Black Belt Champion for Daltile México. He has deployed programs that have achieved +$110 Million USD in savings with +3,000 projects on all departments: R&D, Engineering, Manufacturing, Maintenance, Quality, Logistics, Supply Chain, Sales, Marketing, Finance, HR, Energy. Over his 22 years experience, Gustavo has been exposed to many different organizations applying suitable Lean approaches on a variety of systems with diversity on leadership styles. Master Degree Professor at Tec Milenio and Professor at ICAMI Business School. Lean Manufacturing and Six Sigma lecture in México on various Universities and Forums.
SERVICIOS INCLUIDOS
Manual a Color.
Coffee Break y comida.
Certificado de curso
Para que podamos saber más sobre sus necesidades