Alcanza tu Visión con Planeación Estratégica
Usando HOSHIN KANRI
Por Definir.
Alcanza tu Visión con Planeación Estratégica usando HOSHIN KANRI
Como diseñar una Planeación Estratégica basada en el Toyota Way buscando la alineación adecuada bi direccional y transaccional que elimine los silos entre departamentos.
Planear Lean y Eliminar paradigmas o formas de gerenciar que frenan o disfrazan el desempeño de la empresa. Lograr resultados superiores en las metas principales de la empresa y saber como desdoblar a niveles de proceso que soportan los resultados estratégicos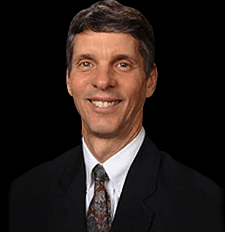 MICHAEL HOSEUS
ALFRA Toyota Team Director Former Executive Plant Manager of Toyota Kentucky
Best Seller of the Toyota Culture

Associate Executive Advisor for ALFRA Lean Advisors

Former Toyota Assistant General Manager

Former Assistant General Manager and Human Resources

Executive Director CQPO
Mike is Executive Director for the Center for Quality People & Organizations (CQPO). Mike Hoseus brings both manufacturing operations and specialization in Human Resource experience to CQPO. CQPO is an organization developed in 1999 as a vision of Toyota Motor Manufacturing to share Lean Quality philosophy and human resource practices with education, business, and community organizations. CQPO current projects with Toyota include New Hire selection and training process, Team Leader and Group Leader post promotion training, Quality Circle Leader and Manager training, and Global Problem Solving for all levels. Mike is an adjunct professor with the University of Kentucky's Lean Manufacturing Program. Mike is co author with Dr. Jeffery Liker (Author of the Toyota Way) of Toyota Culture. Mike is an adjunct professor with the University of Kentucky's Center for Manufacturing and a member of the faculty of Lean Enterprise Institute. Mike is also president of Lean Culture Enterprises. Prior to CQPO, Mike was a corporate leader for 13 years at Toyota Motor Manufacturing's Georgetown, Kentucky, plant both in Human Resources and Manufacturing. As Assistant General Manager in Human Resources, his responsibilities included personnel, safety, HR development, employee relations, benefits, training, and manufacturing/human resource teams for a plant of 8000 team members. His major initiative was development of the enhanced relationship between Human Resource and Manufacturing Mike's operational responsibilities in manufacturing started in 1987 as a front line supervisor in vehicle assembly. This included all aspects of safety, quality, productivity, cost and morale for operations. With experience as Assembly Plant Manager and eventually Assistant General Manager, his responsibilities increased to include both assembly plants including operations, maintenance, and engineering. He is a Certified Trainer in Global Problem Solving & Waste Reduction, Standardized Work and Kaizen Events.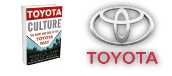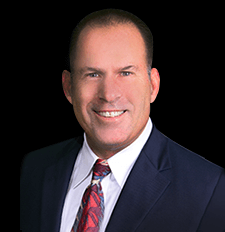 JEFF STRABALA
BSI, MOM Alfra Senior Director Consultant
At Toyota, Jeff was a member of the management and executive leadership teams at 5 North American Toyota Facilities and a Tier 1 Supplier. He has been instrumental in participating in and leading the launches of 2 "green field" automotive plants, and significant plant capacity expansions involving investment totaling over $4.2 billion USD. Experience within Toyota's OMDD, North American internal consulting group. Jeff has 2,500+ flight hours as a US Navy helicopter pilot, and was an Operational Test Director for several US Navy Acquisition Programs valued over $300 million. Jeff Strabala, has experience on: Strategic and Hoshin Planning at Regional and Company levels, Production Planning and Control, Supply Chain and Logistics; Model Change Project Management (implemented 'Gated Management" practice in N.A.); EMDS (Enterprise Management Development System – visual management – leading plant in N.A.); Material Flows including Kanban, Material Handling, Warehousing and Equipment; Financial Controls, Forecasting, Budgeting, Cost Accounting, Internal Controls; People Development, Evaluations, Training, Compensation and Incentives; Safety and Industrial Health Systems; Toyota Production System, Continuous Improvement and Lean Tools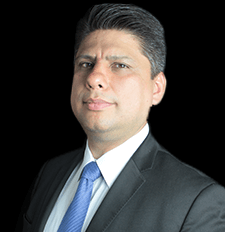 GUSTAVO VARELA
IMA, MBA, MBB. Director División de Consultoría
Based on his broad experience, Gustavo is expert applying a suitable approach for Continuous Improvement needed on the different organizations from a Business results optic, becoming an effective Coach for Top Management and support for The Toyota Way roles. Gustavo has learned The Toyota Way directly from its Author, Dr. Jeff Liker, and has applied it on Gemba as a Team with many Executives from Toyota specialized on General Management, TPM, Lean Mfg Tools, and Supply Chain. Gustavo has taught the Toyota Production System at all organizational levels and has applied over 50 companies of different sizes: Lean Leadership Systems (Hoshin Kanri, FMDS, and 8-Step Problem Solving), Toyota Kata for development, Supply Chain Management, TPM, Lean Manufacturing tools (5S's, SW, SMED, Jidoka, Poka Yoke, Heijunka, JIT, etc.), and Lean Office approach. On Six Sigma, Gustavo as Master Black Belt has trained and certified +500 Black Belts, Green Belts, and Yellow Belts. Gustavo has +20 years of experience on Continuous Improvement, Manufacturing, Process Engineering and Quality in large companies: Motor Wheel (Automotive), Kodak, Philips, Daltile, American Standard. He has +12 years of experience as Vice/President Staff as Continuous Improvement Director for American Standard México and Master Black Belt Champion for Daltile México. He has deployed programs that have achieved +$110 Million USD in savings with +3,000 projects on all departments: R&D, Engineering, Manufacturing, Maintenance, Quality, Logistics, Supply Chain, Sales, Marketing, Finance, HR, Energy. Over his 22 years experience, Gustavo has been exposed to many different organizations applying suitable Lean approaches on a variety of systems with diversity on leadership styles.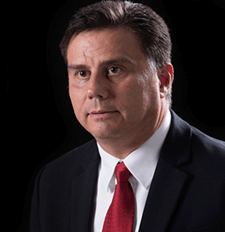 ALFONSO FELIX
SC, Especialidad Educación Cognoscitiva ITESO, D1 IPADE. Director General Bajío
Alfonso has accumulated +19 years of experience in the automotive industry serving in several functional areas and Top Management. He held several positions including Technology Information (serving Mexico, Brazil, Scotland and Japan), Materials Management (Mexico and USA), Operations and functioning as Plant Manager. Alfonso´s automotive experience includes 15 years working for American Axle and Manufacturing (AAM) and Nemak. Alfonso previously served as Technology Information Manager in a dairy company (Lechera Guadalajara) where he was part of a systems culture transformation for the whole company. Alfonso`s AAM`s plants won several Leadership and Productivity awards. Alfonso has been working with the Shingo Prize and other Organizations for the last 7 years being part of several conferences, serving as speaker, and acting as a Shingo Prize evaluator. He was part of 2010 Shingo Prize Japan study tour learning directly from several former Toyota Leaders. Alfonso´s experience includes Launching 6 brand new plants for AAM and Nemak serving in a different roles. He was part of the Lean Culture establishment for both companies new plants. He was part of the successful Production transition between USA and Mexico Plants for AAM that included 6 plants. He worked as a supplier for GM, FCA, Ford, VW, Audi, Nissan, BMW and other OEM`s. Bachelor of Computer Systems Engineering from ITESO in Guadalajara. Specialist in Education certified by ITESO. D1 Top Management Direction certified by IPADE. Japan Tour Lean Manufacturing and TPS studies with Utah University.
SERVICIOS INCLUIDOS
Agenda

Horario (Iniciamos en tiempo)

Coffee Break de Calidad

Comida Incluida

Manual a Color

Certificado de entrenamiento

Servicio de Traducción Simultánea (Costo Extra)

Espacios Cómodos