BY ATTENDING THIS COURSE YOU WILL ACHIEVE:
Transforming an operation requires a clear and decisive leadership, which focuses primarily on the organization and work systems. The role of a transformational leader is closely related to the ability to identify human resource needs in the organization as well as to provide the appropriate systems to achieve the desired success. Making the organization not depend exclusively on the leadership and drive of each its partners, but
in the establishment, definition, implementation, and use of appropriate systems for each task is the ultimate goal of a transformational Leader.
In this workshop, we will share the structure of systems that every organization must have to achieve such results based on more than 30 years of experience., Twenty of these years are experience in the automotive industry, achieving and being a critical part of transformation processes. We will share successful experiences and analyze what we must do and what we cannot allow in the process of this nature.
We will guide you step-by-step through the elements, the organization, the systems and the necessary tools to obtain a Culture of Continuous Improvement During the workshop, we will present methods and tools that will support you to walk this process with your work team, to appropriately manage changes, to identify the type of Leadership and Management that is required to achieve incredible and satisfactory results.
Know firsthand the SYSTEMS necessary to transform a plant from its traditional and typical operation into a mind of Continuous Improvement and Lean Thinking through a process of change that involves and commits at all levels of the organization and all operational areas and functions.
Understand how to make a successful alignment of Objectives and Indicators in the different areas and levels of our company.
To know the systems and characteristics of an Organization with Operational Excellence Mentality and how the Management Staff involvement is achieved.
Make continuous improvement an everyday activity at all levels, which should lay the necessary bases for achieving better operational and financial results that lead us to the results of Operational Excellence Performance.
Understand and implement the Continuous Improvement Tools that are part of the Toyota Best Practices (TBP) as well as the Toyota Production System (TPS) and make them part of your company's Continuous Excellence process.
Contribute to the improvement of your managerial leadership with your work teams to achieve effective results.
Company Directors
Plant Managers
Operations Managers
Continuous Improvement Managers
Human Resources Directors
Middle Controls in Development Plan.
Day 1
Day 2
Day 3

DEFINING THE BASIC SYSTEMS FOR TRANSFORMATION:

Establish Vision, Mission and Values ​​of the Company. Establish your "spine".
Strategic Planning Hoshin Kanri. Short, medium and term objectives.
Developing the Company's Indicators (at the Management level, middle managers and processes).
Learn the development of Lean Leaders and their characteristics. Your best allies.
Learn the systems to align behaviors and attitudes with objectives and indicators of the plant.
Understand the roles of the Management and Staff.
Design systems for Change Management.
Learn systems of Evaluation, Integration and Development of personnel.

DAILY MANAGEMENT OF THE TRANSFORMATION PROCESS:

Standardized Work for Managers and middle Managers.
Necessary Operating Systems: Security and its management. How to protect our staff.
Focused Tours Gemba. Daily Floor Management System.
Seeking the Satisfaction of our customers: How to improve the Quality of our products and Processes: Quality System in the Source.
Maintenance Management System: Maintain Availability of your equipment.
Flow of Continuous Material of the Value Chain: Customer System – Plant -Suppliers.

SUSTAINING A CULTURE OF CONTINUOUS IMPROVEMENT:

Let your organization take advantage of all resources: Teamwork and Problem Solving.
Daily Work Routine for Team Leaders. Success in your daily routine.
Management of the value chain and the identification of bottlenecks.
The Continuous Improvement cycle and its application in the transformation process. Tools to make a good evaluation of the transformation process.
Implementation of Continuous Improvement systems according to plant priorities.

SUCCESS FACTORS

System for development of Media Controls, real management of the floor. Involvement of all partners: Systems to achieve this. Visual administration as a Support System.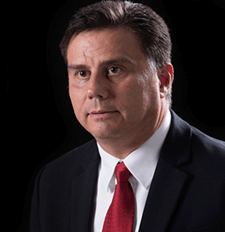 ALFONSO FELIX
SC, Especialidad Educación Cognoscitiva ITESO, D1 IPADE. Director General Bajío
Alfonso has accumulated +19 years of experience in the automotive industry serving in several functional areas and Top Management. He held several positions including Technology Information (serving Mexico, Brazil, Scotland and Japan), Materials Management (Mexico and USA), Operations and functioning as Plant Manager. Alfonso´s automotive experience includes 15 years working for American Axle and Manufacturing (AAM) and Nemak. Alfonso previously served as Technology Information Manager in a dairy company (Lechera Guadalajara) where he was part of a systems culture transformation for the whole company. Alfonso`s AAM`s plants won several Leadership and Productivity awards. Alfonso has been working with the Shingo Prize and other Organizations for the last 7 years being part of several conferences, serving as speaker, and acting as a Shingo Prize evaluator. He was part of 2010 Shingo Prize Japan study tour learning directly from several former Toyota Leaders. Alfonso´s experience includes Launching 6 brand new plants for AAM and Nemak serving in a different roles. He was part of the Lean Culture establishment for both companies new plants. He was part of the successful Production transition between USA and Mexico Plants for AAM that included 6 plants. He worked as a supplier for GM, FCA, Ford, VW, Audi, Nissan, BMW and other OEM`s. Bachelor of Computer Systems Engineering from ITESO in Guadalajara. Specialist in Education certified by ITESO. D1 Top Management Direction certified by IPADE. Japan Tour Lean Manufacturing and TPS studies with Utah University.
SERVICES INCLUDED
The Training Certificate will be finalized 6 months after attending the course and, presenting the implementation and results obtained.
Coffee Break & Lunch
Manual
Certificate of training
So that we can know more about your needs