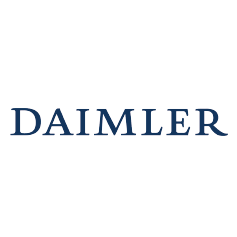 Problem Solving
Problem Solving is the basis of Lean. The tools of a Lean Production System are designed to identify problems. Do you have standardization and experience in all levels of your organization to solve them? The extent to which training and your organization's involvement in problem solving will determine your success in your efforts of Lean. It will be reviewed how a Lean Organization establishes its culture to solve problems for all levels, giving participants the opportunity to practice the 8-Step Method by analyzing real problems in team with a coaching through the whole process.
BY ASSISTING THIS COURSE YOU WILL ACHIEVE:
Develop critical thinking to help the individual truly solve problems from the root to restore systems of Quality, Maintenance, Supply Chain, Security, Human Resources, Production and many other aspects that have an unknown cause.
COMPANIES
LOGO
PROGRAM
San Mina- GDL
 Lean Office
 Hammond Power Solutions
 Problem Solving
 Rockwell (Canada & Monterrey)
 TPS Gemba Training
Nemak
 EMDS
CEMEX
TPM Mtto. Total Toyota Productive
Kimball Electronics
TPS Gemba Training
Frisa
Lean Office
SKF
Planification and control of the production

TPS Gemba Training

 Sogefi Group
 TPM Mtto.Total Toyota Productive
 Silgan- San Luis
Planification and control of the production

TPM Mtto. Total Toyota Productive

TPS Gemba Training

Avanzar Interior Technologies
Toyota Kata in Field
Daimler Mercedes Benz
TPS Gemba Training

Toyota Kata in Field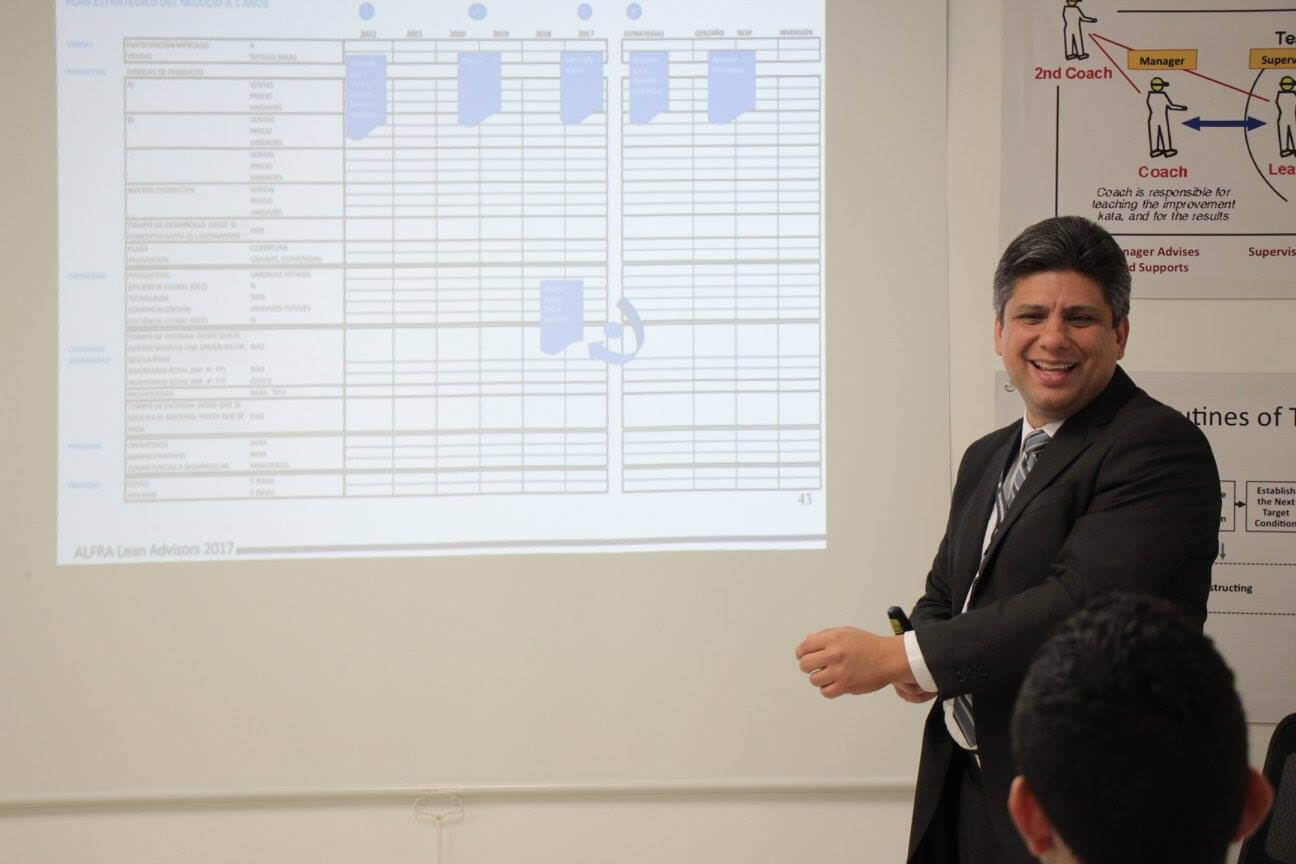 1. Work as a team in solving "real-time" problems on the production floor with real problems identified by the organization.
2. Learn from the treasury  of Toyota Tools: "Go to See", "Separating a Problem" and "Root Cause Analysis 5-Why"
3. Guidance and coaching by the Instructor through the problem solving process.
4. Learn how to complete, present, and give feedback on the Troubleshooting A-3.
Director, Managers and Middle Managers from all areas of the organization.
The program is divided into 3 parts:
Pre-Work. Two days prior to the session, with the assistance of the organization, we will select the actual problems to be attacked during the course.
The day of the session begins by covering the general concepts of Lean and presents the 8-Step Problem Solving method by reinforcing them with case studies.
The second part consists of team activity, applying the 8 Steps in the Problems previously selected, with the Coaching of the instructor.
SOLVING PROBLEMS SYSTEMATICALLY APPLYING THE TOYOTA METHOD
Make your organization capable of identifying and responding to problems "as they occur".
Understand how a problem-solving system is a dynamic process that continually improves itself and the people involved. Learn how to implement it in your organization.
Evaluate the current state of your organization in establishing, implementing and sustaining daily problem solving.
Learn the role that all levels play in problem solvings.
Learn the basic A3 formats and their uses in the management process.
Day 1
Day 2
INTRODUCTION

History and Background
What is a problem?
Is it really negative to have problems?
The Problem Solving System in the Toyota Way model
Application of the Method at different levels of the organization

LEARNING THE BASIC FORMATS OF A3 AND ITS USES IN THE MANAGEMENT PROGRAM 

Write an A3 (Author / Owner)
Read an A3 (Spoken)
Coach others on their own A3s (Coach).

8 PROBLEM SOLVING STEPS

How to identify a problem
Divide the problem into its parts

8 STEP PRACTICE FOR PROBLEM SOLVING

Case Study Team Resolution

8 PROBLEM SOLVING STEPS (CONT.)

Requirements for Goals
Determination and Verification of Root Causes
Generation of Countermeasures and prioritization
Factors to be taken into account in the implementation of
Countermeasures
Monitor the outcome and process
Yokoten: Standardize and Share Success

APPLICATION OF THE 8 STEPS IN REAL PROBLEM SOLVING – OFFERING THE
ORGANIZATION SOLUTIONS

Team Resolution of Real Problems in the Organization, applying the 8 Steps in the workplace, with the support and -coaching of the instructor.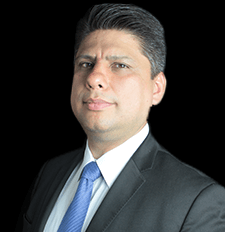 GUSTAVO VARELA
IMA, MBA, MBB. Director División de Consultoría
Based on his broad experience, Gustavo is expert applying a suitable approach for Continuous Improvement needed on the different organizations from a Business results optic, becoming an effective Coach for Top Management and support for The Toyota Way roles. Gustavo has learned The Toyota Way directly from its Author, Dr. Jeff Liker, and has applied it on Gemba as a Team with many Executives from Toyota specialized on General Management, TPM, Lean Mfg Tools, and Supply Chain. Gustavo has taught the Toyota Production System at all organizational levels and has applied over 50 companies of different sizes: Lean Leadership Systems (Hoshin Kanri, FMDS, and 8-Step Problem Solving), Toyota Kata for development, Supply Chain Management, TPM, Lean Manufacturing tools (5S's, SW, SMED, Jidoka, Poka Yoke, Heijunka, JIT, etc.), and Lean Office approach. On Six Sigma, Gustavo as Master Black Belt has trained and certified +500 Black Belts, Green Belts, and Yellow Belts. Gustavo has +20 years of experience on Continuous Improvement, Manufacturing, Process Engineering and Quality in large companies: Motor Wheel (Automotive), Kodak, Philips, Daltile, American Standard. He has +12 years of experience as Vice/President Staff as Continuous Improvement Director for American Standard México and Master Black Belt Champion for Daltile México. He has deployed programs that have achieved +$110 Million USD in savings with +3,000 projects on all departments: R&D, Engineering, Manufacturing, Maintenance, Quality, Logistics, Supply Chain, Sales, Marketing, Finance, HR, Energy. Over his 22 years experience, Gustavo has been exposed to many different organizations applying suitable Lean approaches on a variety of systems with diversity on leadership styles.
SERVICES INCLUDED
The Training Certificate will be issued 6 months after attending the course, presenting the implementation and results obtained.
Manual
Training Diploma
Coffee Break
Lunch
Implementation Formats and Templates for Lean Systems and Tools
So that we can know more about your needs