ALFRA LEAN ADVISORS
Cultura e Liderança Leia no nível executivo.
SOBRE NÓS:
Dentro da ALFRA queremos crescer com você e com a sociedade, temos o compromisso de formar CULTURA LEAN, fornecer soluções integrais através da liderança na transformação de empresas que desejam obter uma mudança cultural e resultados dentro de seus negócios.
Nestes 10 anos capacitamos mais de 5,000 executivos membros de mais de 1500 empresas de diferentes setores da indústria.
As empresas com as quais trabalhamos apresentam diferentes tamanhos, desde AAA até pequenas e medias empresas localizadas dentro dos continentes Europeu, Asiático e em toda a América de maneira presencial e globalmente em formato virtual.
PRESENÇA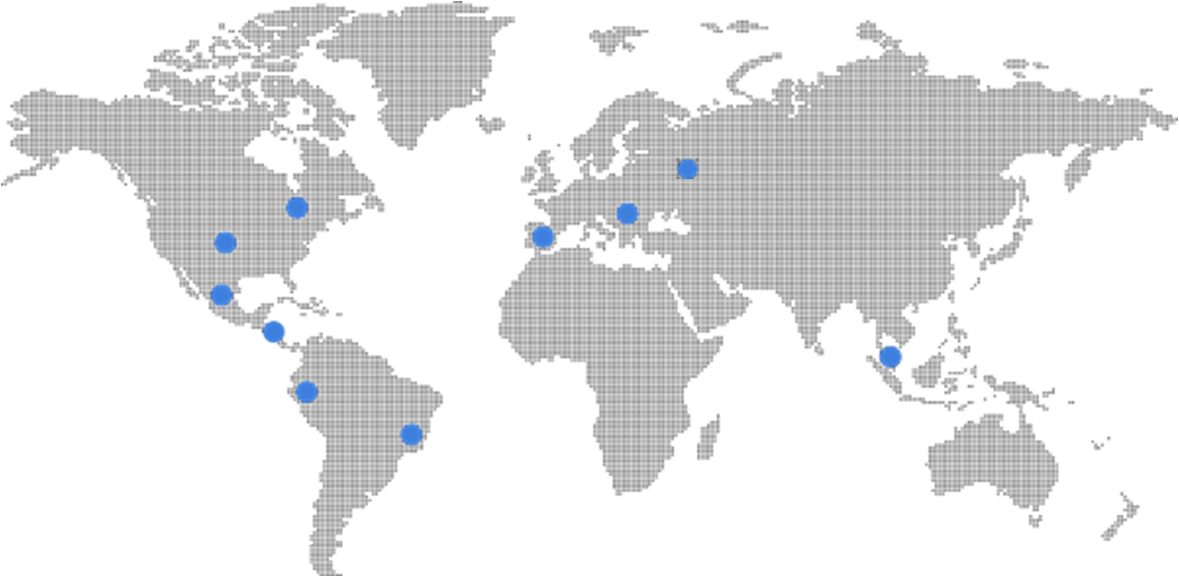 SUPORTE ACADÊMICO
Engineers
Masters
PhD from American, Mexican, German, and Japanese Universities
Business Schools Graduates and Professors
Best Sellers
NOSSO EQUIPE
A equipe de consultoria da ALFRA está formada por:
– Executivos membros da Toyota Japão, China e EUA que foram responsáveis por operar e melhorar Toyota durante décadas.
– Gerentes de negócios de Empresas de Classe Mundial, com experiência consolidada aplicando os princípios do The Toyota Way e outras filosofias de primeiro nível com certificações a nível internacional.
– 30 consultores e administrativos, 3 consultores CEO, 3 Toyota Way "Best Sellers"
NOSSO PORTFÓLIO
ESPECIALIDADES. OS CONSULTORES ABARCAM AS SEGUINTES ÁREAS DE ESPECIALIZAÇÃO:
-Alta Direção (CEO, COO, GM)
– Gerencia de planta
– Recursos humanos
– operações (produção/qualidade)
– supply chain
– gestão de melhora continua
– engenharia
– IT
– finanças
– marketing/vendas
ALGUNOS DE NUESTROS CLIENTES
"Estamos convencidos de que, agora mais do que nunca, as empresas precisam de uma estratégia integral direcionada ao
longo prazo e a excelência operacional. Dentro da Alfra, estamos empenhados com o desenvolvimento de sua equipe e
processos com o objetivo de construir uma organização com contínua aprendizagem e melhorias".
NUESTROS SOCIOS COMERCIALES
COLABORAMOS PARA SER MÁS FUERTES
W3 Group
W3 Group LLC, es un grupo de consultoría y entrenamiento reconocido a nivel mundial por su experiencia en la enseñanza y el despliegue organizacional de la Mejora Kata y Coaching Kata, definida en el libro "Toyota Kata" por Mike Rother.

Liker Lean Advisors
Liker Lean Advisors es una consultora dedicada 100% a practicar los fundamentos del Toyota Production System a través de la metodología "Toyota Way"

Institute of Industrial Engineers
The IIE (Institute of Industrial Engineers) es el instituto más grande de ingenieros industriales en el mundo con sede en Atlanta, Georgia con presencia en América, Asia y Europa.
Tecnologia Professional
Tecnología Profesional es una firma basada en Costa Rica, ofreciendo soluciones de clase mundial en consultoría y formación en el área de Centroamérica y Peru.
EDGAR CARDENAS – EUROPE OPERATIONS DIRECTOR
OUR SUPPORT TEAM
WE ARE EMPOWERED BY PASSION