DATE & LOCATION
To be determined.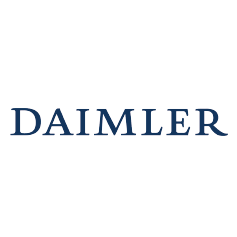 STANDARD WORK
Standard Work for Leaders is the best tool to ensure that our Continuous Improvement strategies and working methods are in place, operating and being followed constantly. This is a critical function at all levels of Leadership. In organizations where Operational Excellence is a constant pursuit, this practice allows Leaders, at all levels, to transform the Principles of Lean Thinking into an everyday exercise management. Through the standard work of the Leaders we can create routines and lists of standard validation to ensure that our processes are stable but more importantly,  to know that they are constantly improving.
The standard work of leaders requires observing processes with their own eyes and not depending on the accounts of others. It allows us to have the right approach to practice one of the Lean "Go and Observe (GEMBA) principles". One of the most valuable resources – time – must be maximized. Standard Work allows us to know what is done during the work, as we do, the patterns we follow, so that we can achieve greater efficiency and effectiveness in our daily work . In our Leadership role, we should ask ourselves the following questions: What is the standard? How do I know it visually? How do we know if we are meeting it? And if we are not fulfilling it, why is it not being fulfilled and what are we doing about it ?. The success in our management is in the things we do daily, the Standard Work for Leaders allows us to create the habits necessary to achieve this success. Few leaders who learn Standard Work realize the crucial importance of sustaining what they have begun. Without their direct and personal participation in the cascade process of verification of the Standard Work, the whole system will eventually decline.
COMPANIES
LOGO
PROGRAM
San Mina- GDL
 Lean Office
 Hammond Power Solutions
 Problem Solving
 Rockwell (Canada & Monterrey)
 TPS Gemba Training
Nemak
 EMDS
CEMEX
TPM Mtto. Total Toyota Productive
Kimball Electronics
TPS Gemba Training
Frisa
Lean Office
SKF
Planification and control of the production

TPS Gemba Training

 Sogefi Group
 TPM Mtto.Total Toyota Productive
 Silgan- San Luis
Planification and control of the production

TPM Mtto. Total Toyota Productive

TPS Gemba Training

Avanzar Interior Technologies
Toyota Kata in Field
Daimler Mercedes Benz
TPS Gemba Training

Toyota Kata in Field
Enable Executives and Value Chain Managers to adopt the standard work practice so that we can create a Work Culture that helps us solve problems quickly and develop our leaders through a focus on specific activities, of higher
added value.
To enable Executive Leaders to develop a standard Management process that is aligned with the Strategies and Goals as well as the financial controls and expected and defined results. Support the best possible design of this process so that the possibility of achieving the desired results is greater.
Ensure that the best practices of Operational Excellence Organizations are part of the standard work of the Organization's Leaders, such as Gemba tours that include a verification in which procedures and practices at the level of value- added tasks are executed regularly for the purpose to support the production process for stability and improvement.
Align daily efforts of all the Leaders of the Organization with the same approach and active participation in the execution of these tasks. Achieve more effective time management focused on important activities that add the maximum value to our involvement and commitment.
Area Management
Middle Controls in Development Plan
Area Supervisors
Group Leaders
Día 1
Día 2
Defining the bases for the creation of the Standard Work:

¿Why Standard Work for Leaders?
The role of standardization in Continuous Improvement and maintenance of our Lean Management Systems.
Identification of Waste and the role of standardization.
The 4 Elements of a Lean Management System.
Benefits of Leadership Standard Work.
The Standard Work of the Leaders: Road Map to achieve the expected results
The different procedures and systems, ¿How do they affect the standard work of Leaders and Executives?
¿What activities should the Leader's standard work include?
¿What is the content of the Standard Work that will lead us to achieve our goals?
Practical Exercise: Elaboration of your Standard Worksheet., (Your way to success).

Standard Work: a primary system for the whole organization

Examples of Standard Leadership Work: Success is in the daily routine.
Identify the current gaps in our organization to have a successful environment for Standard Work in our plant.
¿How to make the deployment of Standard Leadership Work in our organization.
¿What are the systems that support the Standard Work of Leaders?
PDCA, the standard work, a living document.
Standard Work Audits.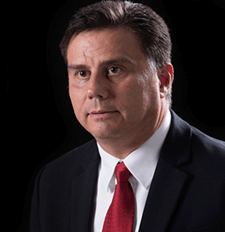 ALFONSO FELIX
SC, Especialidad Educación Cognoscitiva ITESO, D1 IPADE. Director General Bajío
Alfonso has accumulated +19 years of experience in the automotive industry serving in several functional areas and Top Management. He held several positions including Technology Information (serving Mexico, Brazil, Scotland and Japan), Materials Management (Mexico and USA), Operations and functioning as Plant Manager. Alfonso´s automotive experience includes 15 years working for American Axle and Manufacturing (AAM) and Nemak. Alfonso previously served as Technology Information Manager in a dairy company (Lechera Guadalajara) where he was part of a systems culture transformation for the whole company. Alfonso`s AAM`s plants won several Leadership and Productivity awards. Alfonso has been working with the Shingo Prize and other Organizations for the last 7 years being part of several conferences, serving as speaker, and acting as a Shingo Prize evaluator. He was part of 2010 Shingo Prize Japan study tour learning directly from several former Toyota Leaders. Alfonso´s experience includes Launching 6 brand new plants for AAM and Nemak serving in a different roles. He was part of the Lean Culture establishment for both companies new plants. He was part of the successful Production transition between USA and Mexico Plants for AAM that included 6 plants. He worked as a supplier for GM, FCA, Ford, VW, Audi, Nissan, BMW and other OEM`s. Bachelor of Computer Systems Engineering from ITESO in Guadalajara. Specialist in Education certified by ITESO. D1 Top Management Direction certified by IPADE. Japan Tour Lean Manufacturing and TPS studies with Utah University.
SERVICES INCLUDED
The Training Certificate will be issued 6 months after attending the course, presenting the implementation and results obtained.
Training Diploma
Manuel and learning material for participants
Certificate of training
So that we can know more about your needs